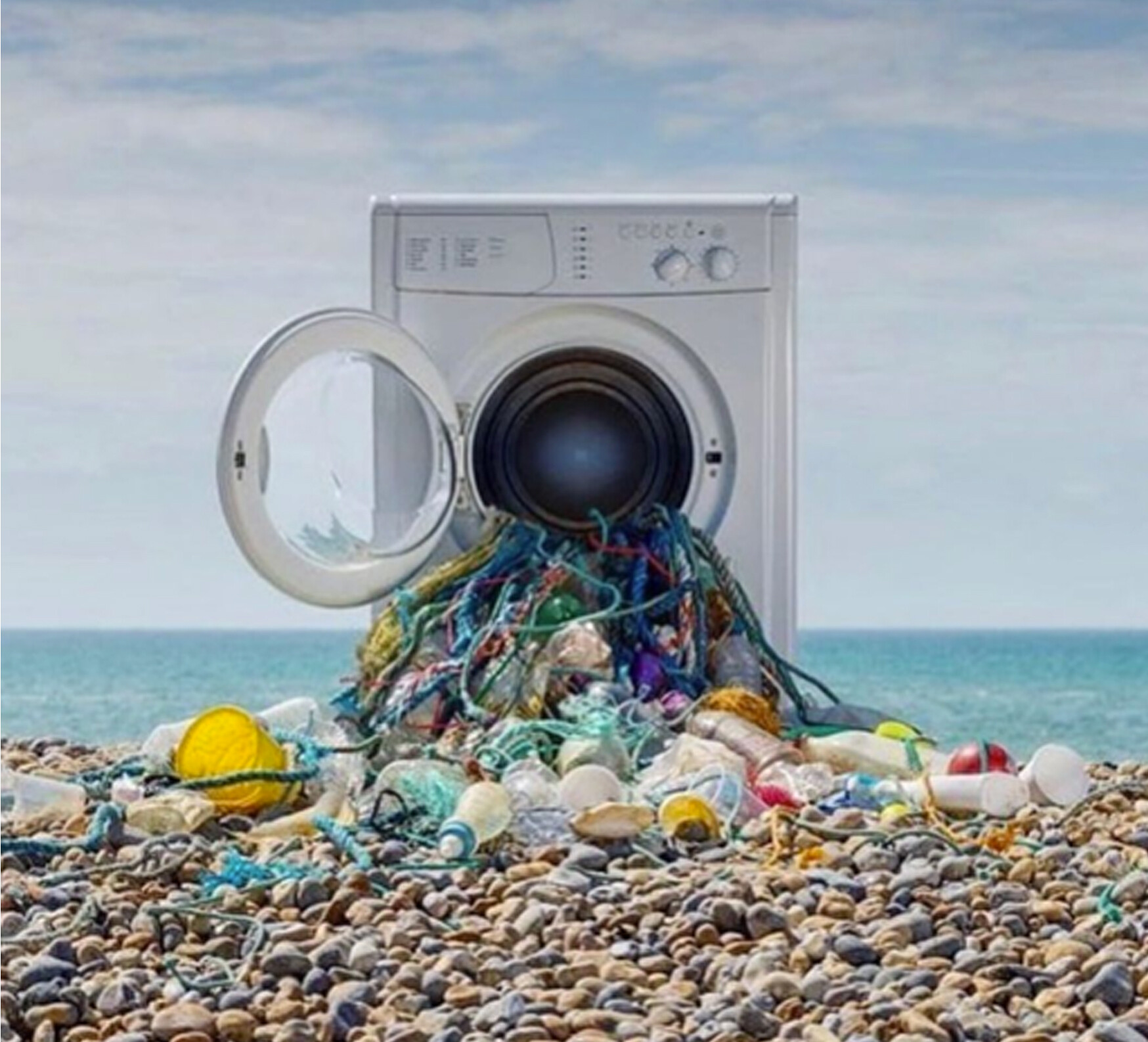 Another year, another big step for digital fashion and for sustainability. The 2021 fashion events calendar could have not started better than through a glimpse of a hopeful future, where our planet is cleaner, and fashion expression is broader.
The Fashion Tech Summit, which was today held by MoreDash, in partnership with DRESSX and No More Plastic, has seen a wide panel of professionals from all parts of the world delve into the topic of sustainability and digital fashion, and the intricate problems that the fashion industry is facing in its quest to become Carbon Neutral.
In its third consecutive year of running, the Fashion Tech Summit has not disappointed, and, apart from some traditional Zoom glitches that could make anyone despair a little, the event was seemingly hosted by Olga Chernysheva, who is the Chief Sustainability Officer of DRESSX. Participants were also lucky enough to get a glimpse of the of the DRESSX founders, Daria Shapovalova and Natalia Modenova, who own the first ever multi brand retailer company of digital-only garments.
"We didn't want to conquer the fashion industry, we just want to make it more sustainable,"

said Daria Shapovalova, when expanding on the role DRESSX has and will be playing in the industry.
The conference started with a presentation on the negative impacts of the fashion industry on the environment, held by Ms Chernysheva. In a short 30-minute speech, viewers became aware of the concerning data collected by DRESSX on the pollution produced by the retail sector. The DRESSX officer said: "Fashion accounts for 20 to 35% of microplastic flows into the ocean and outweighs the carbon footprint of international flights and shopping combined."
While the manufacturing of physical garments has been recognized as detrimental to the sustainability ethos, that we have seen slowly emerging in the fashion industry across all brands, big and small, high end or luxury, DRESSX claim that digital-only garments emit 97% less CO2 than physical garments.
All this information put forward, has started a conversation between the panellists, where terms such as "microplastic", "creative economy" and "sustainable financial sector", have been mentioned multiple times, leaving viewers intrigued, and hungry for answers to their most burning questions.
Delving into the topic of microplastics, Rosalie Mann, the founder of No More Plastic, has revealed some shocking information, about how microplastics have been introduced into our day-to-day environment: "Now we found microplastic in the snow and I think it is very important that people understand that if we find microplastic in snow, it suggests a new problem. This is certainly air pollution, because right now, when you breathe, you breathe microplastic."
"When you breathe, you breathe microplastic"

Rosalie Mann
The No More Plastic founder has also added that microplastic makes its way to the oceans through a simple chore we are familiar with in our daily lives: doing laundry. She stated that, "with every washing cycle, there are created 700 thousand microplastics, which come from the materials in garments. The fashion industry talks about circular fashion. Recycling synthetic material is not a solution because you are still creating microplastic," she said.
Investing in innovation seems to be the solution to this problem, as Ms Mann explained. But investing in innovation, and in the creative or sustainable sector (whether within fashion, or other industries), has proved a challenge in the past, as highlighted by Michael Stanley-Jones, who is a Programme Management Officer for the United Nations Environment Programme, and Manuela Fritzch, the Director of Sustainability Risk & Compliance at Agents for Impact GmbH & Co. KG.
Mr Stanley- Jones touched upon 2021 being declared the International Year of Creative Economy for Sustainable Development, after a viewer addressed a question on how developing countries are responding to the digitisation of fashion. The UN representative said that developing countries, among other major industrial countries, such as Canada, recognize the opportunity that creative economy brings to their development. He said: "The resolution on the International Year of Creative Economy for Sustainable Development 2021, calls for an enabling environment to support creative economy through digital economy."
Manuela Fritzch expanded on the emergence of impact driven investors, and how creative business can take advantage of impact investing funds, which go beyond sustainable marketing strategies: "I really think that it is important to show investors the ability to monitor your own operations, the whole supply chain and value chain, and also give this data to your investors, which is the information they need." Ms Fritzch also expanded on how risk investments are being assessed today in the creative sector. While a lack of an impact strategy or sustainable strategy within a fashion business, is not necessarily viewed today as a red flag for investors, she claimed this could be a problem in the future. Businesses who do not think about an impact strategy or sustainable strategy, could soon be assessed as risk investments, as sustainability is gaining more momentum, she said.
The conference ended with a few questions where all panellists could express their views, all agreeing that the sustainable and digital fashion industry, needs to add the word "Reimagine" (as initially suggested by Mr Stanley-Jones), to its "Reduce, Reuse, Recycle" well-known mantra. After all, this is what digital fashion is all about: reimagining an industry from head-to-toe.
Words by Emilia Roman