While wireless earphones have taken the world by storm recently, it's easy to feel that the standard white design prevents us from expressing ourselves with colour. Understanding the gap in the market for wireless earphones that match your personal style, Beats by Dr Dre has just re-launched their best-selling Studio Buds in three electrifying hues. For the minimalists, Beats launched their moon grey shade- a laid back colour, set to complement any outfit. Meanwhile, the brand's new ocean blue and sunset pink shades are bright, bold, and destined to make you stand out from the crowd!
In a recent 'choose your player' campaign with supermodel Kaia Gerber, Beats showed us just some of the creative outfit opportunities that the new colours can be paired with. Celebrating the different aspects of her personality, Kaia was styled by Karl Templer who first paired the pink Beats with an all-black look. Matching knee-length boots with a leather-on-leather look, the star embraced her daring side.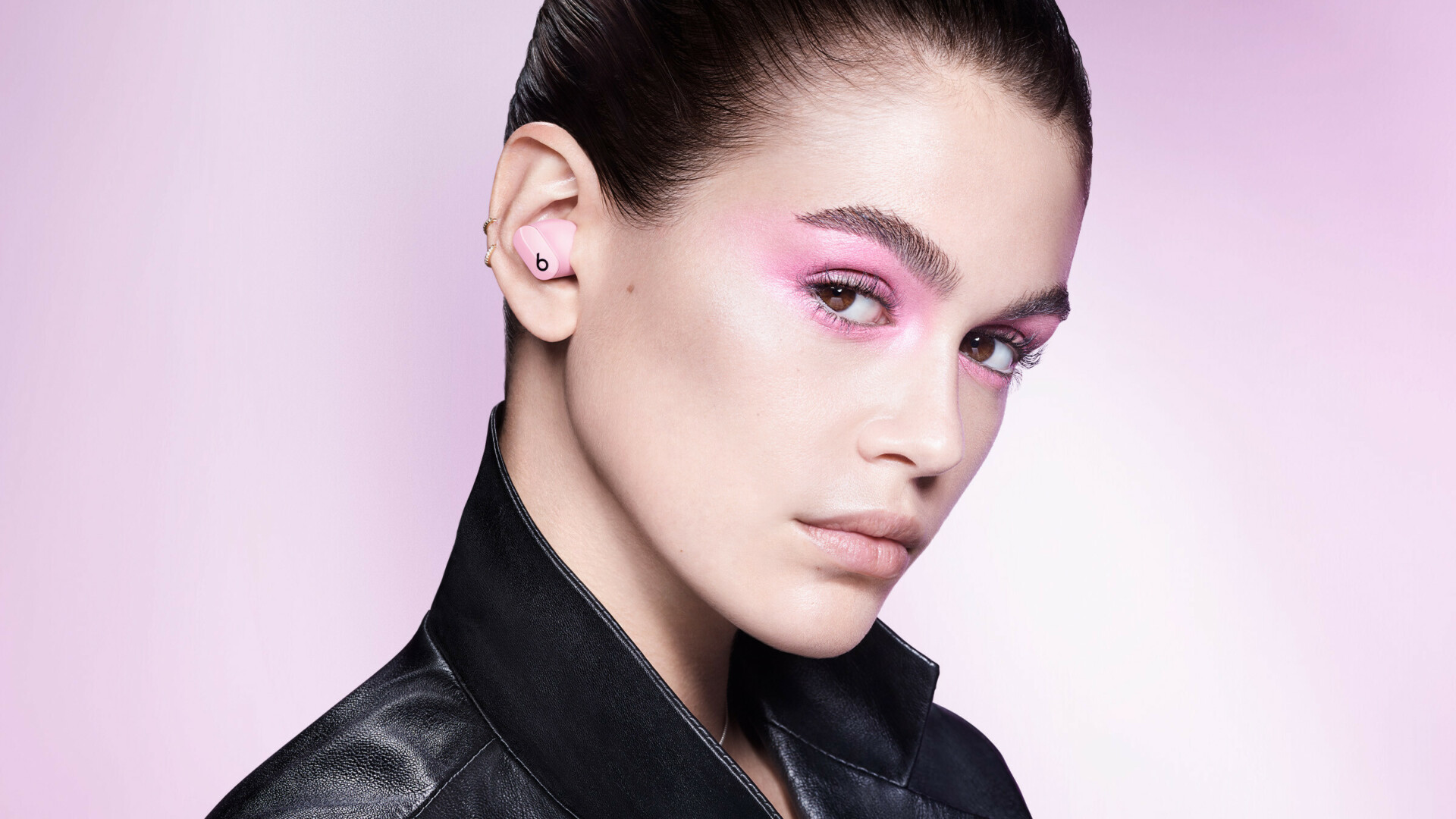 In the blue Beats, Kaia welcomed her playful side; the star donned white tech pants with blocky eye-shadow to show us that striking beauty looks can also complement Beat's colourful products.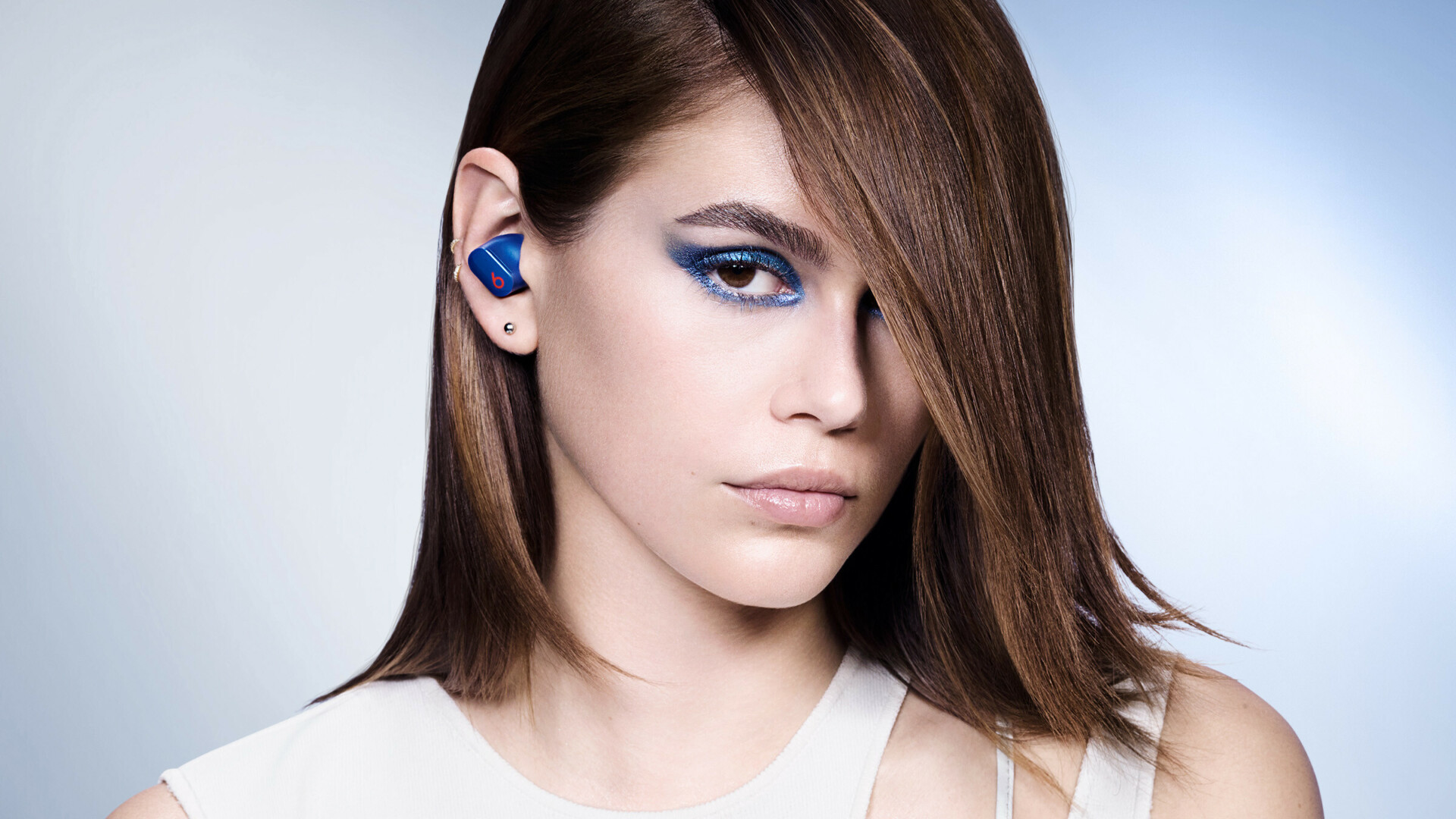 Finishing with a futuristic feat, the star demonstrated the potential of the grey Beats as the ultimate accessory after she donned a metallic dress with the moon grey wireless earphones.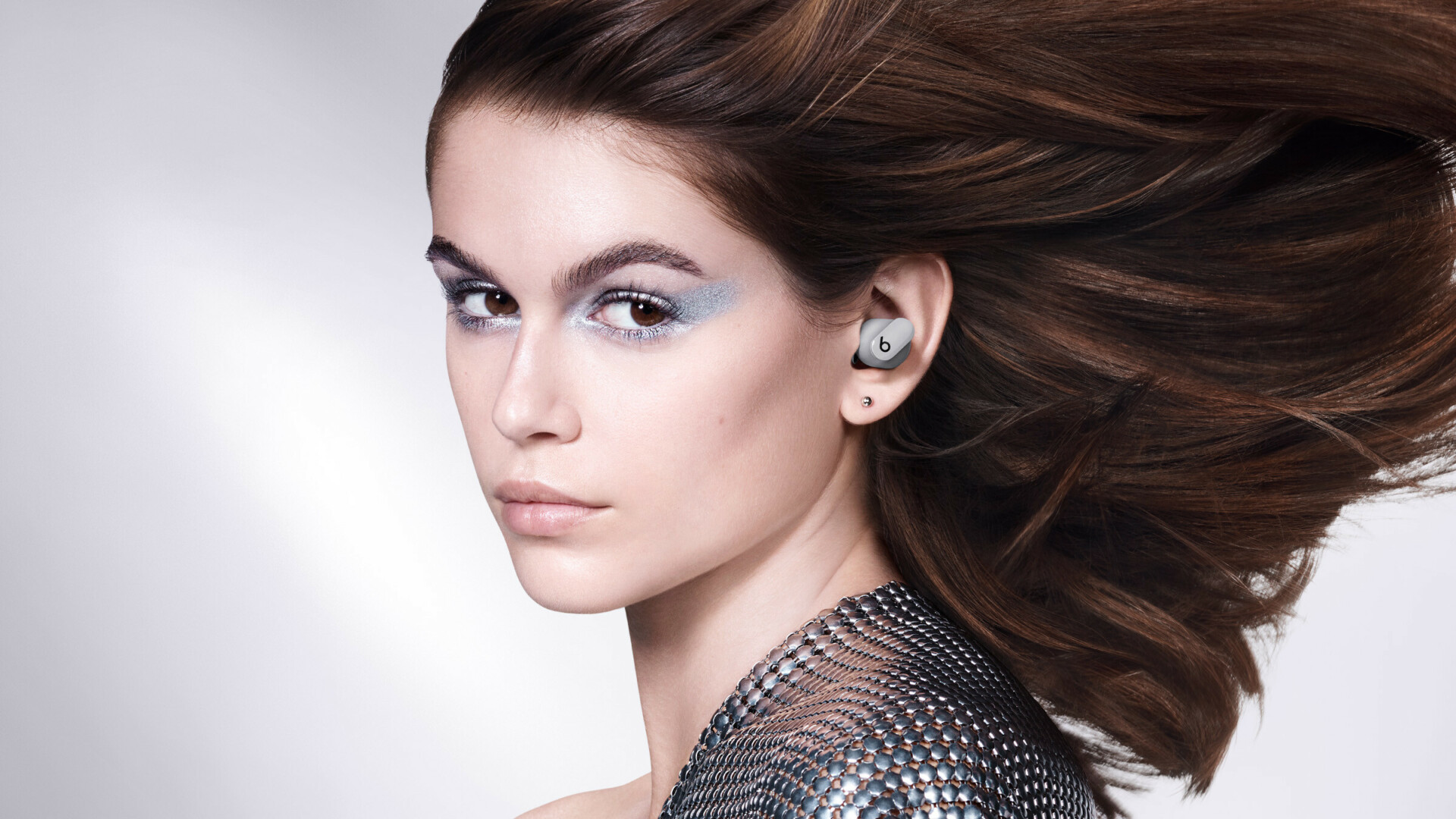 Aside from showcasing her fierce fashion looks, Beats animated Kaia into a video game setting where she and Olympic Gold Medalist, Eileen Gu, showed us the different sides to their persona. From dancing the night away in pink Beats, to hitting the slopes in the blue edition, there is a new Beats shade to match every persona.
Kaia was even spotted wearing the Beats Studio Bud outside the campaign on a jog around LA last week. Sporting a royal blue sweater and her trusty Studio Buds, the star showed us that casual outfits can complement the product just as well as her more intrepid looks. And this wasn't Gerber's first time representing Beats' innovative new products after the star was spotted dancing around a ballroom for Beats' campaign earlier this year- it's clear Kaia is a true Beats fan.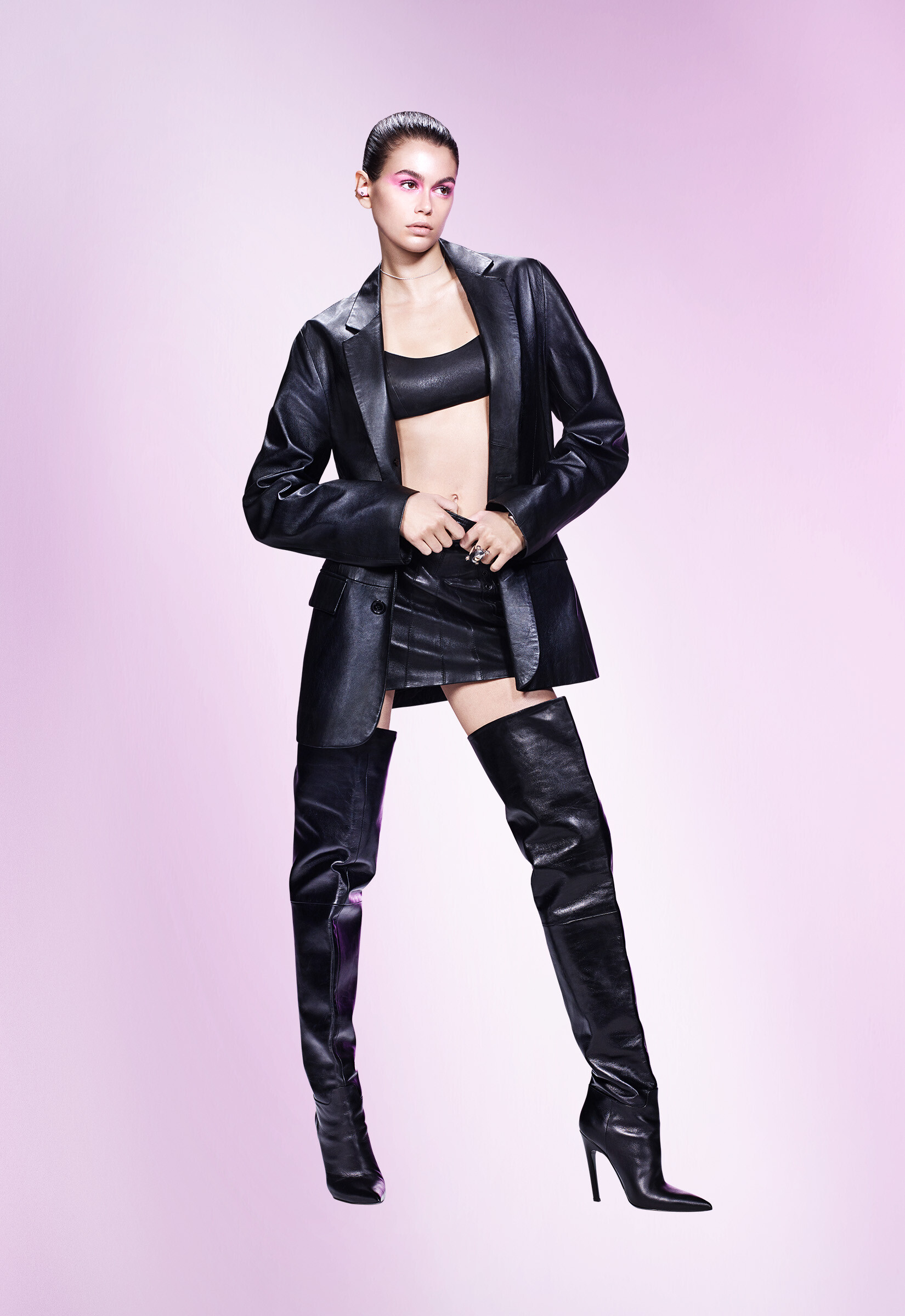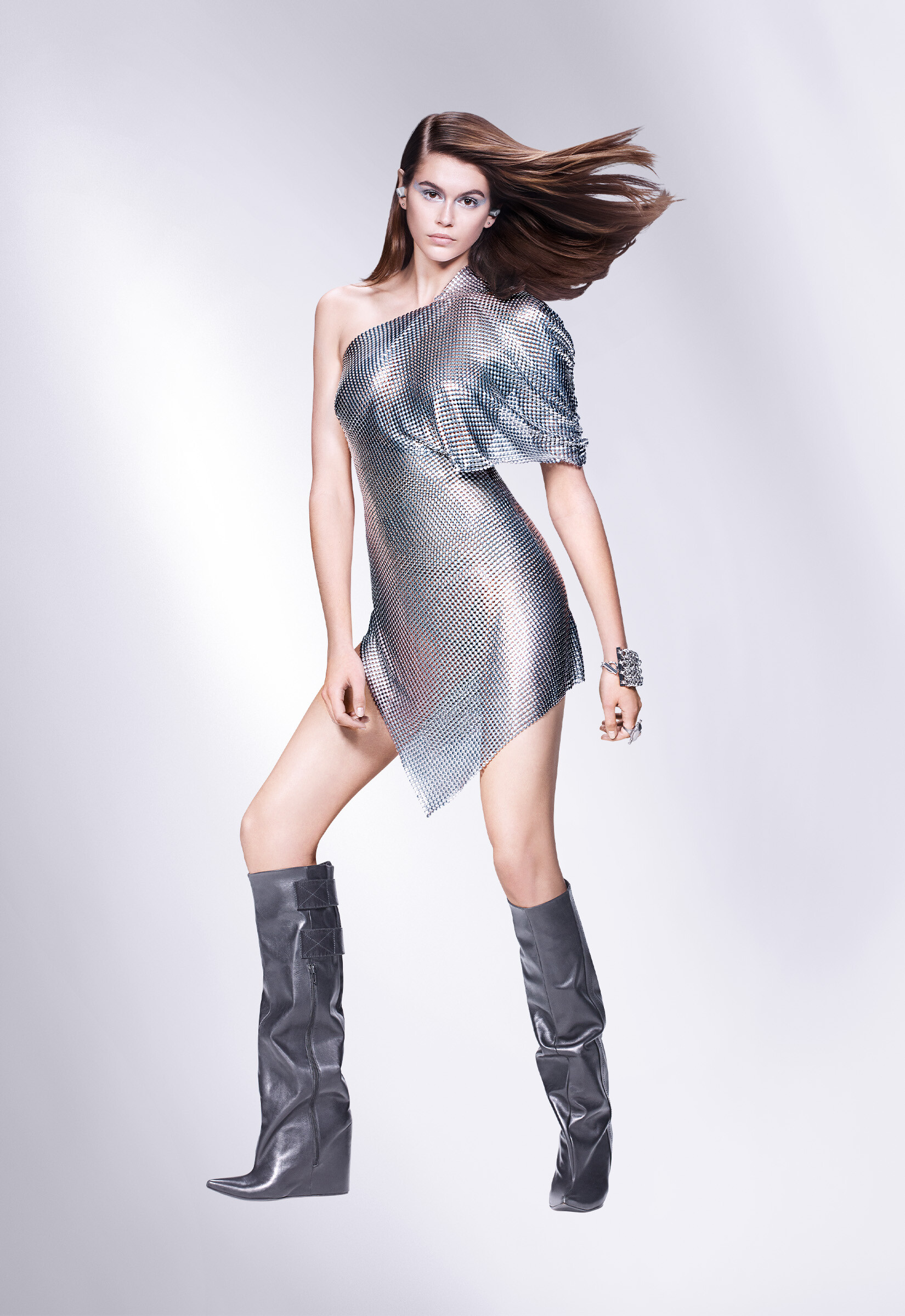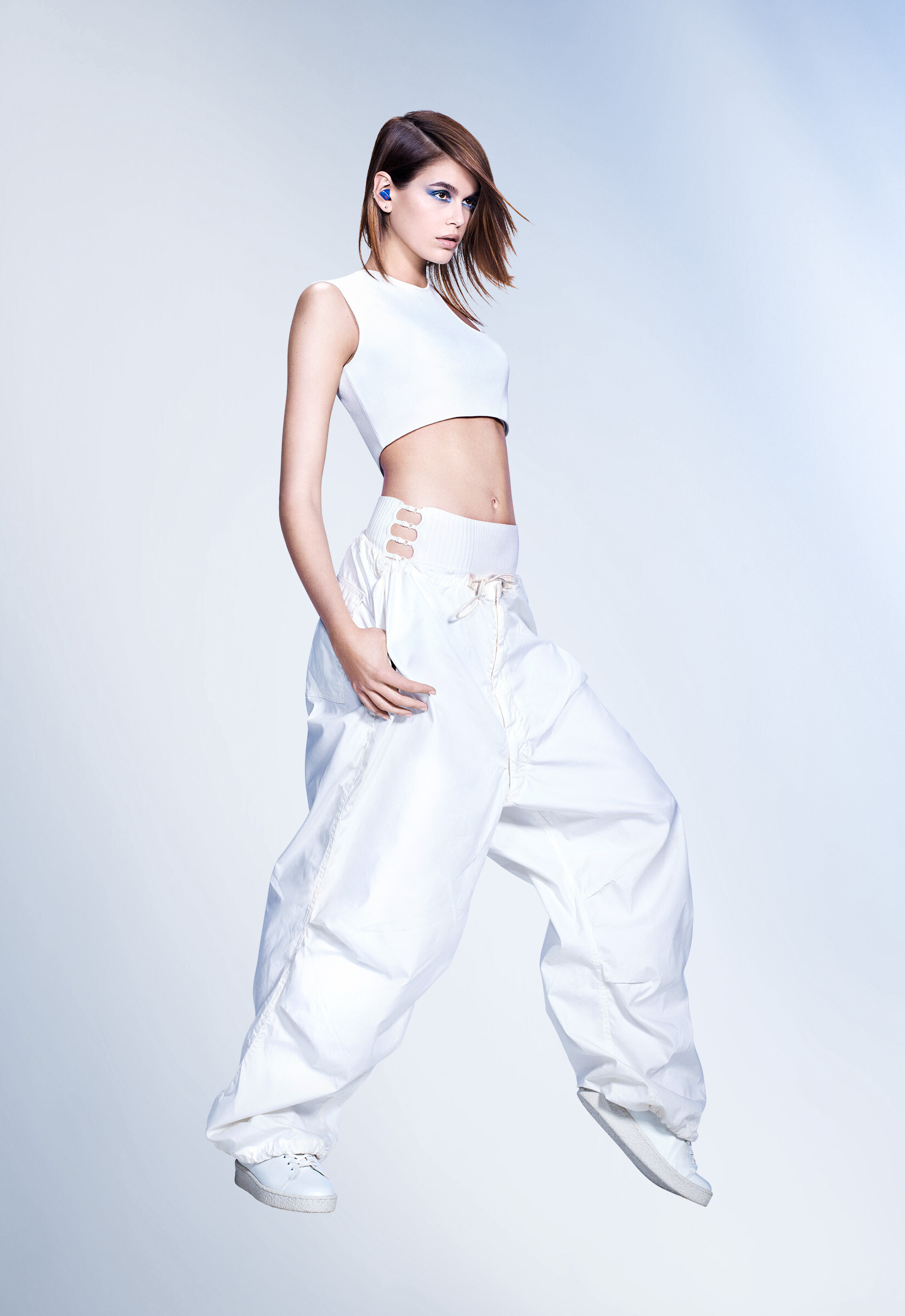 Alongside the three new colours, Beats have developed Studio Bud's technological features. While the vivid new shades mean it would be difficult to misplace the product, Beats have included a 'locate my Beats' feature for Android users, so you'll never be without your new gadget. But amidst these changes, Beats' new campaign shows us that Beats are still dedicated to bringing 'energy, emotion, and excitement' to your listening experience.
For wireless earphones in shades that differ from the rest, Beats' Studio Buds are available now at Apple.com !
Words By Olivia Booth
Featured Image Craig McDean