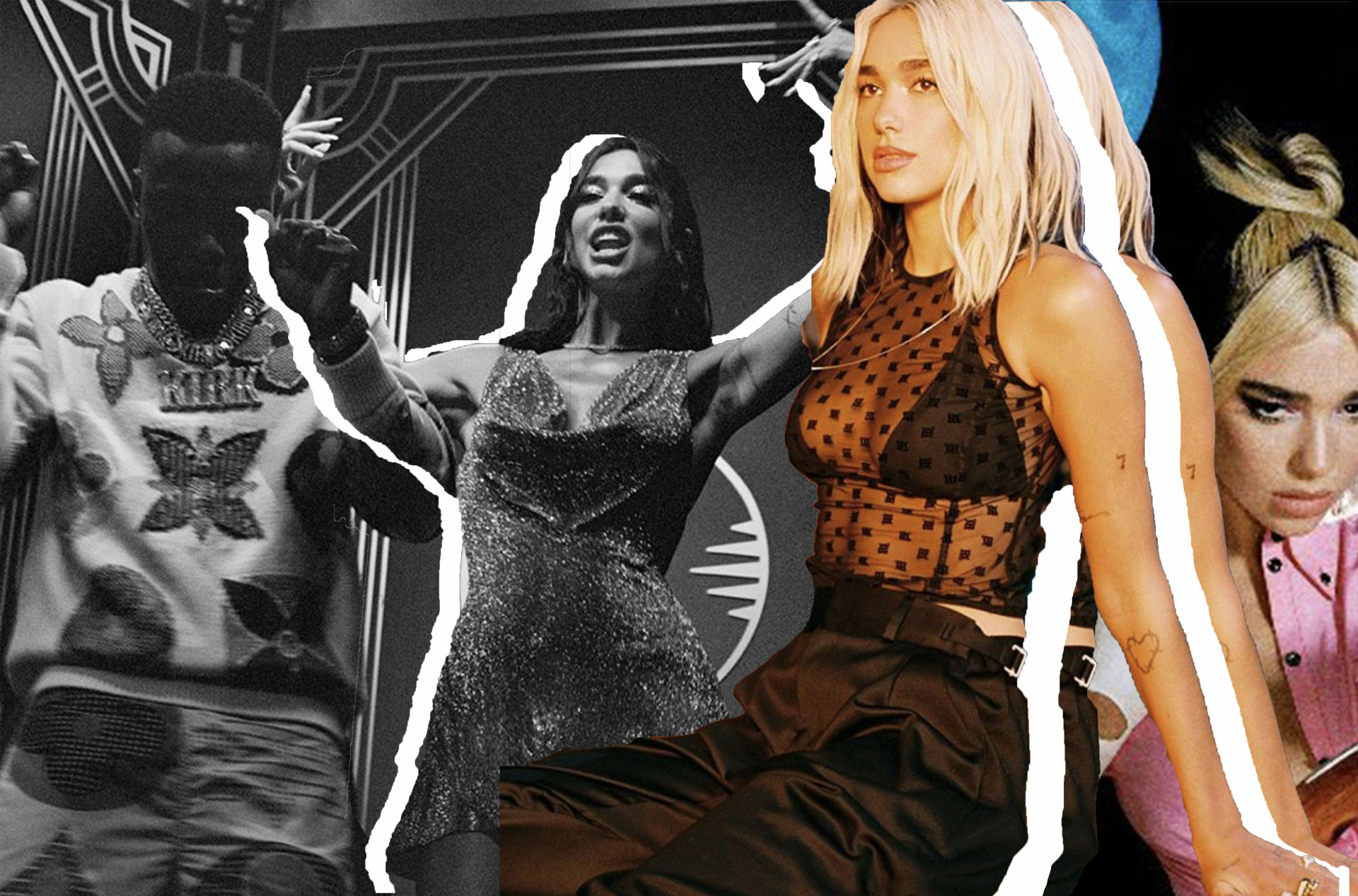 After blowing up the engines with her version of ́Levitating ́ with Madonna and Missy Elliot, Dua takes us to another universe with this second piece of her latest remix album in collab with The Black Maddona, Club Future Nostalgia.
Under the direction of Warren Fu and created in the Tik Tok platform, Dua Lipa transports us to another galaxy in a futuristic disco-style intergalactic elevator where she envelops us with her unparalleled voice with lyrics of love and seduction in a pop lush anthem as her glamorous style and as NME said, with a record "powerful pop perfection from a star unafraid to speak her mind".
Dua Lipa – Levitating Featuring DaBaby (Official Music Video)
To the rhythm of an electronic pop Groove produced by Koz and Stuart Price, Dua Lipa shows us her versatile beauty with a nostalgic bleach blond or her long and wavy dark hair with designer futuristic outfits between shiny jewellery, glitter, and dancing in rollers in a light playroom.
Glitter in the sky, glitter in her eyes, she surprises us with her unique electric girly style, shines in each of her steps with a Paris Hilton-style dress, made of diamonds, silver with blue reflections and two hooks in the side opening, together with the silver glitter and sky blue of her eyeshadows. Dua entertains us with a quite catchy synthetic choreography along with Tik Tok dancers with outfits and styles worthy of the nineties. Without forgetting her shiny black pearl sheath dress with long gloves on set, nodding to the latest FW trend from the new Zara collection.
Like a rocket, on one of the galactic floors we are surprised by the American rapper DaBaby, who spent seven non-consecutive weeks at number one on the Billboard Hot 100 with his latest single, ́Rockstar ́. His appearance impresses with an impeccable knitted multicolor monogram flower crewneck outfit from the latest collection FW20 by Louis Vuitton and brightening luxurious silver jewels under an ironic and funny lyric about the game of love.
Were levitating with this new remix! Shining just the way you like, it's again our girl taking use out in the Galaxy, left fight, right foot, levitating, Popstars, Dua Lipa with DaBaby, under the moonlight. Words by Cami Martinez
Graphics by Frances Scott