It's no secret that the beauty industry has become one of the largest and one of the most rapidly accelerating industries out there, with annual sales estimated at $532 billion. It's also no secret that social media has had a colossal role in this growth of sales.
While the term influencer has been around since the late 1600's, our contemporary use of the word only came into the dictionary in 2016 as social media marketing began to sky rocket.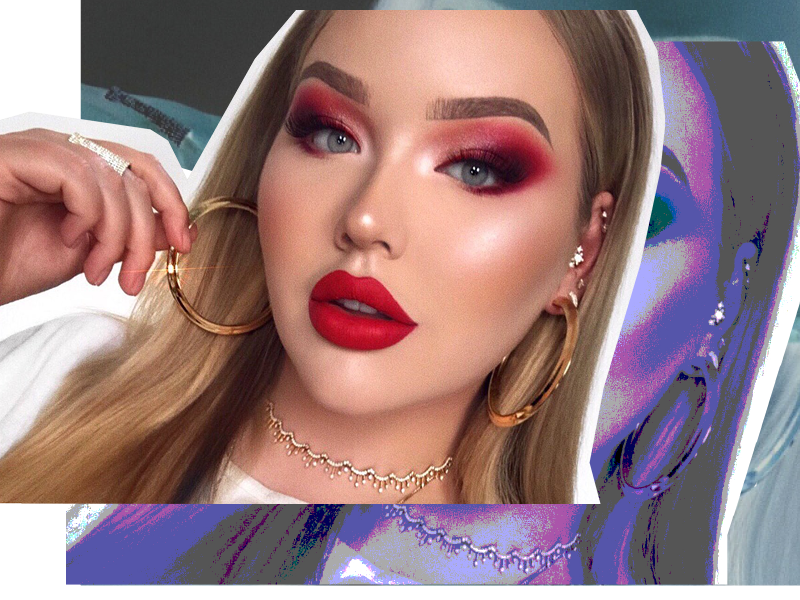 It is particularly since the birth of the modern influencer that 'Instagram Makeup' has become the driving force of sales within this overcrowded industry. Since YouTube began in 2005 and Instagram in 2010, makeup artists and creators have been using the platforms to teach and showcase their talent, providing the average cosmetics enthusiast with a greater knowledge of makeup artistry without professional training.
Similarly, drag has been a part of pop culture since the 80's and 90's, with RuPaul carrying the torch. His appearance in music videos, #1 on the Billboard Club/Dance playlist, and worldwide international influence, named him in the annual Time 100 list of the most influential people in the world in 2017. But it was his contest show, RuPaul's Drag Race, which began in 2009, that without a doubt paved the way for the abundance of drag influence in modern popular culture over the last 10 years. It remains one of Netflix's most popular shows, and has earned two International spins offs in the last couple of years: Drag Race Vietnam and RuPaul's Drag Race UK.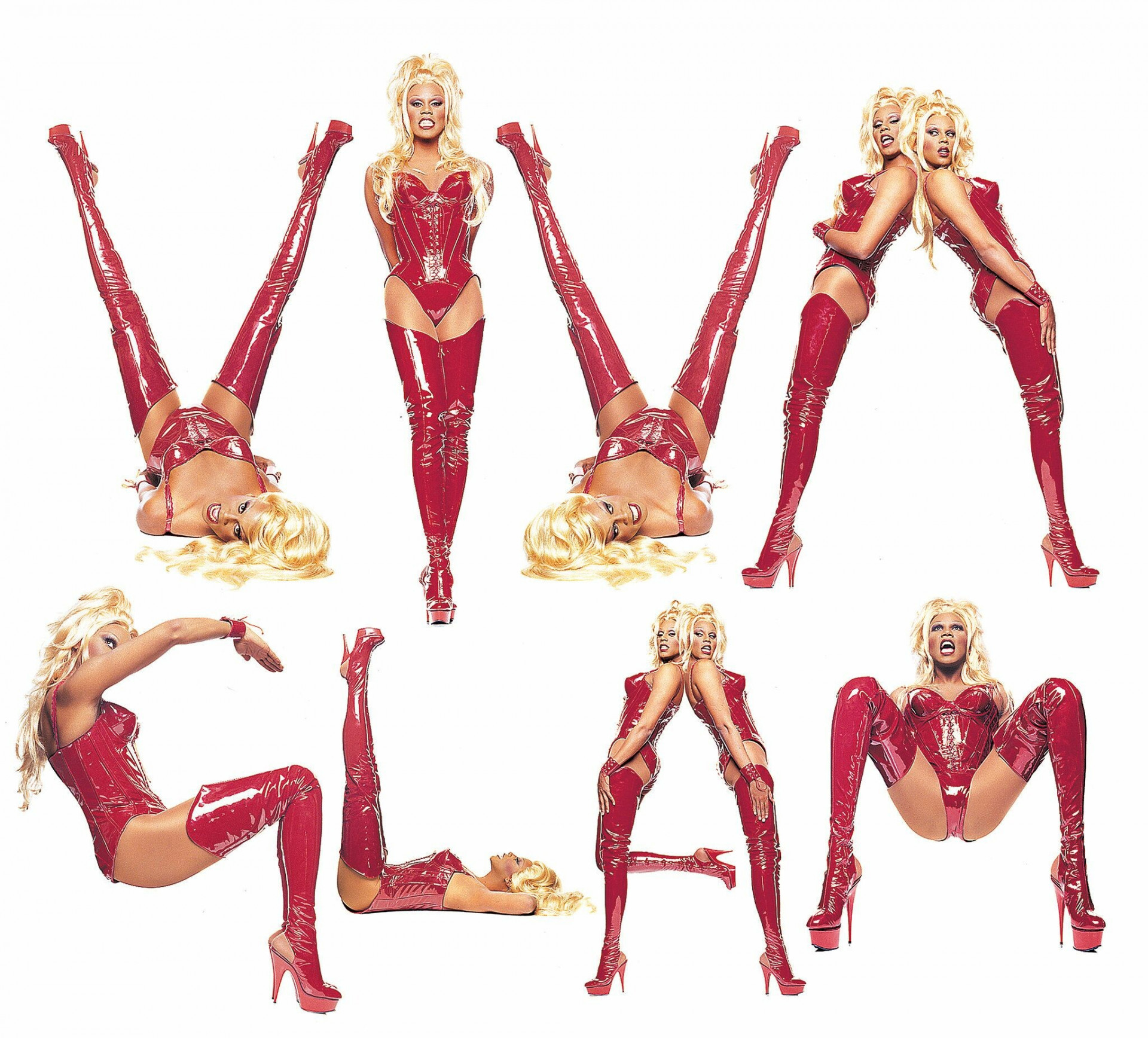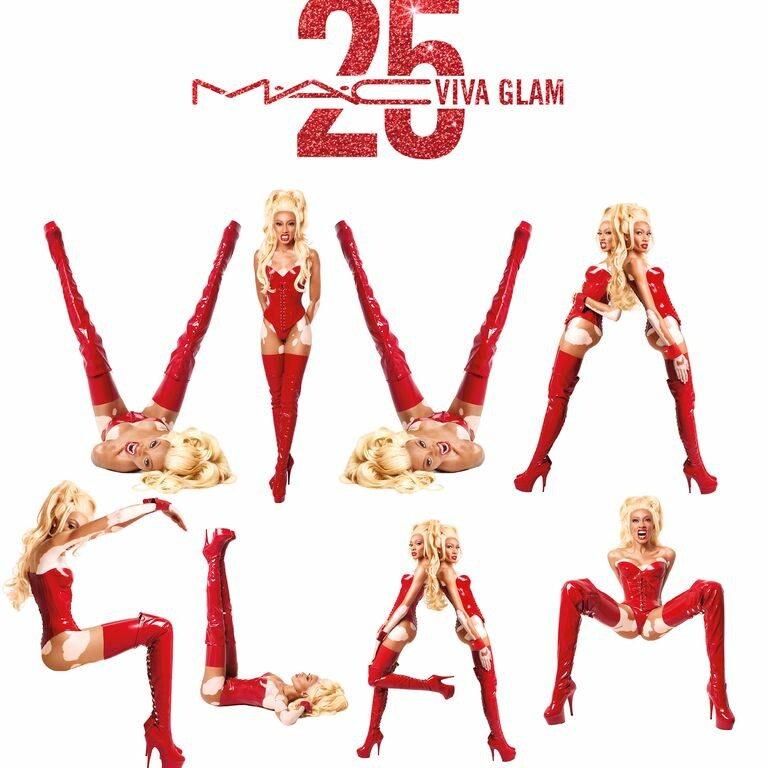 RuPaul for M.A.C's Viva Glam in 1994 & Winnie Harlow for M.A.C's Viva Glam in 2019
Drag and the beauty industry have always had an entwined relationship, as RuPaul was the first face of M.A.C's Viva Glam collection of lipsticks in 1994; raising money and awareness for HIV/AIDS at a time when the pandemic was dramatically affecting fashion communities and the wider world. This iconic campaign was recreated by Winnie Harlow for another Viva Glam collection this year in celebration of its 25-year anniversary. Ex-Drag Race alumni such as Miss Fame, Trixie Mattel, Detox and Kim Chi to name a few, have also either released their own makeup brands, or collaborated with existing brands for their own collections.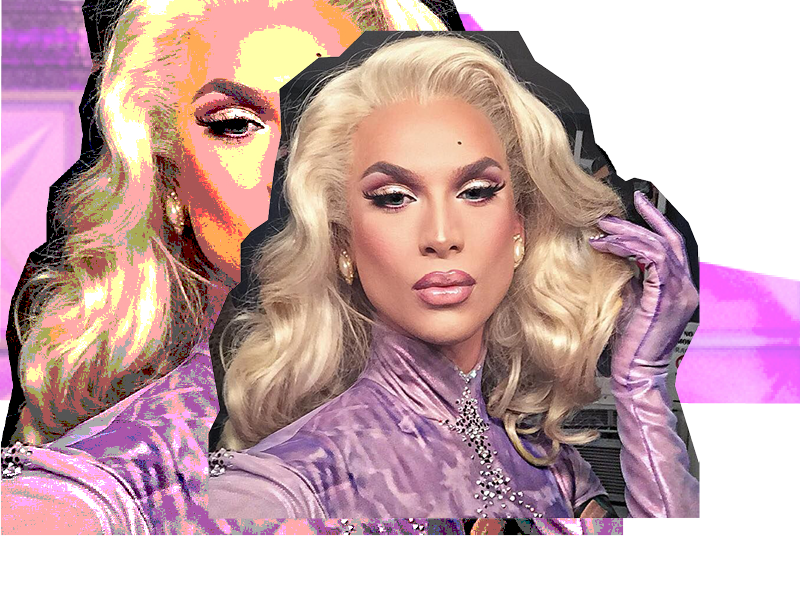 For a while, drag has infiltrated itself into our makeup bags, in more ways than one.
Many of our makeup techniques have come directly from the craft in both name and method. Contouring, which was originally used by queens to make their typically masculine features to look more effeminate (ie. creating a smaller jaw and nose), or to imitate celebrities, is now a fundamental element of our everyday routines. Similarly, highlighting and baking have been drag coined terms since the 80's/90's – passed on by word of mouth or taught by 'drag mothers' and veterans.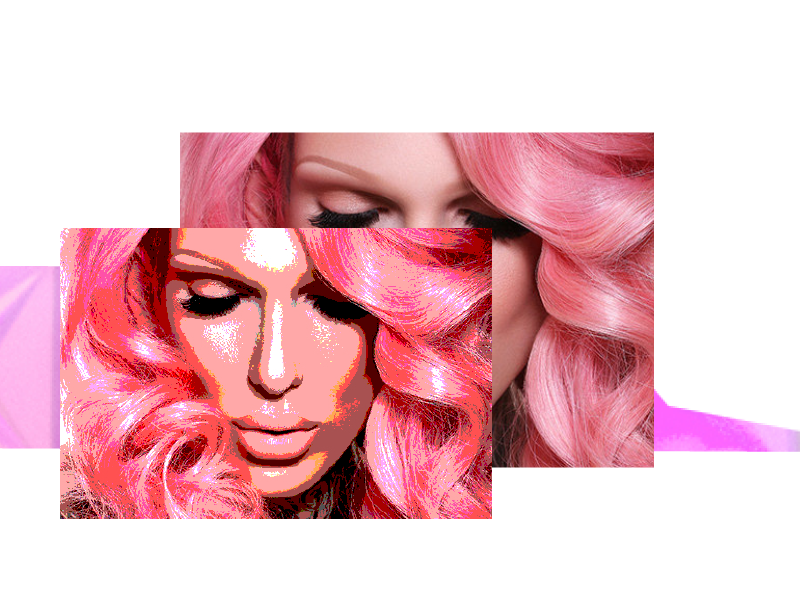 For most, the contouring we know and have come to love was undeniably popularised and introduced by the Kardashian clan circa 2012, after a picture of Kim in unblended contour went viral and was replicated all over the internet. As ex-Kardashian makeup artist Joyce Bonelli told Vice– "Its transformational makeup… I've taken notes on drag anything and everything… Its where I first saw transformational makeup."
This 'transformational makeup' is most commonly termed as 'Instagram Makeup' – a makeup trend aiming to give the illusion of a real-life filter and Facetune. Tutorials made by the most popular YouTube and Instagram influencers such as Nikkie Tutorials, Jeffree Star, and Nikita Dragun, more often than not use a full coverage base, with colour correcting, full contour, eyelashes and just about anything else you can imagine – it's all pioneered by drag.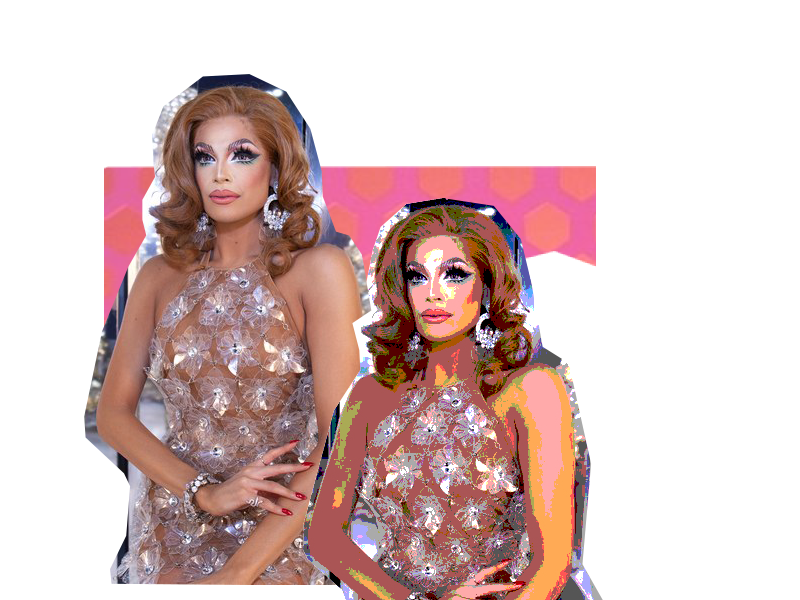 Controversially, YouTuber and makeup artist Wayne Goss stated back in 2015 on his channel, that he believes the image of Instagram makeup is damaging, as by using drag techniques without diluting them down for everyday wear it is creating an unrealistic image of 'real' makeup:
"The purpose of these drag queen techniques is to transform a male into a heightened female. When girls who already have female faces and feminine facial features apply the same techniques, it can actually have the opposite effect on them and make them look masculine… Yes, it will photograph amazingly well but it looks heavy."
Another issue that is occuring with growing popularity of Instagram makeup is its impact on those who use social media the most. It is abundantly clear that influencers are largely 'influencing' the young. On average, 63% of 13-14 yr old and 78% of 16-18 yr old American teenagers used Instagram in April last year, and 60% of all Instagram users aged are between 18 – 24.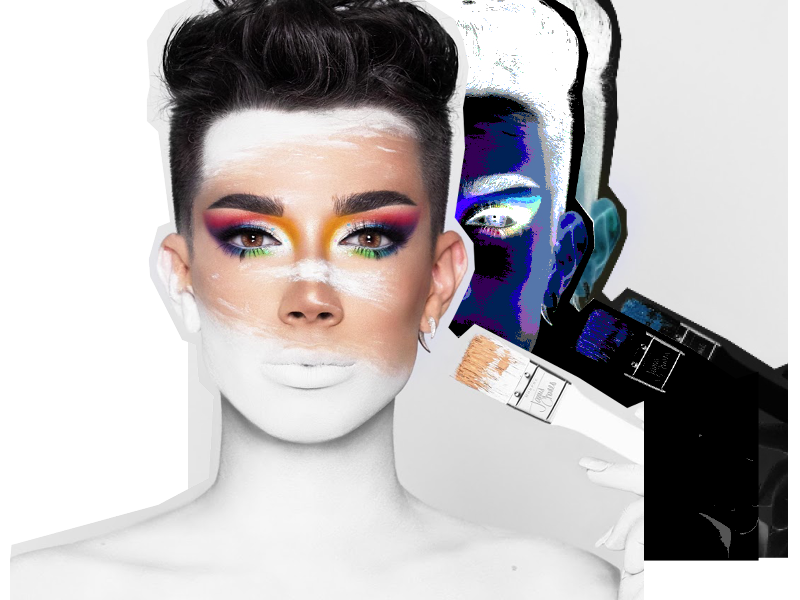 Increasingly we are seeing young women and men in their tweens and teens in full coverage makeup looks, replicating the look of these ever-growing young influencers such as James Charles. Instagram makeup is blurring the line between expressing creativity with cosmetics (much like drag), and what is a just standard makeup look.
Not only is there now even more stress on the expectation to look a certain way than just five years ago, the increasing cost of having all the right makeup products is an added stress too.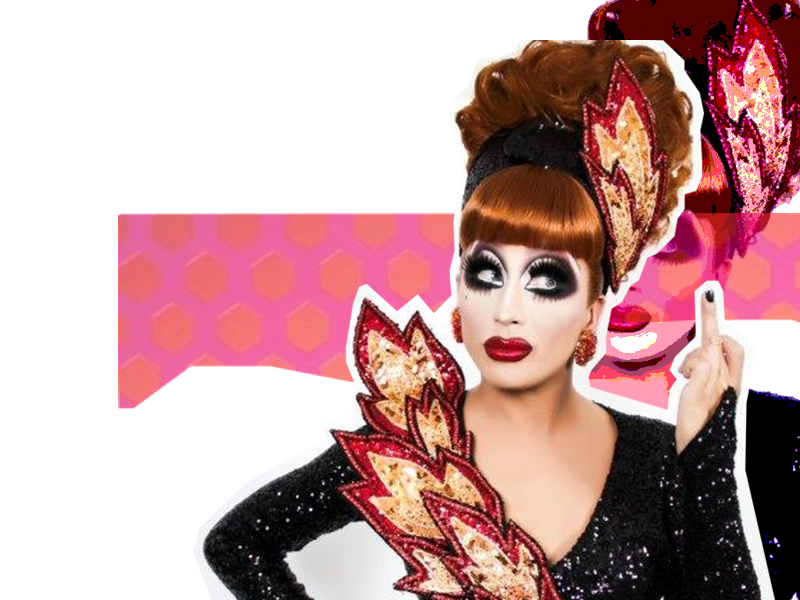 One of the fundamental issues surrounding drag queens and the beauty industry however, is the lack of recognition they get for their influence. It's important to recognise them as pioneers of the industry. Children are struggling to this day due to bullying or abuse over their sexuality, and the worryingly recent mass murder of many LGBTQ people at Pulse Nightclub in Florida (which showcased Drag acts) in 2016, proves it is vital more than ever to recognise and support those who often go unsupported. Giving due credit and recognition to those who have helped to build the beauty industry to become a multi-billion-dollar one that it is today, is certainly a step in the right direction.
Artwork by Sasha Green
Tags: