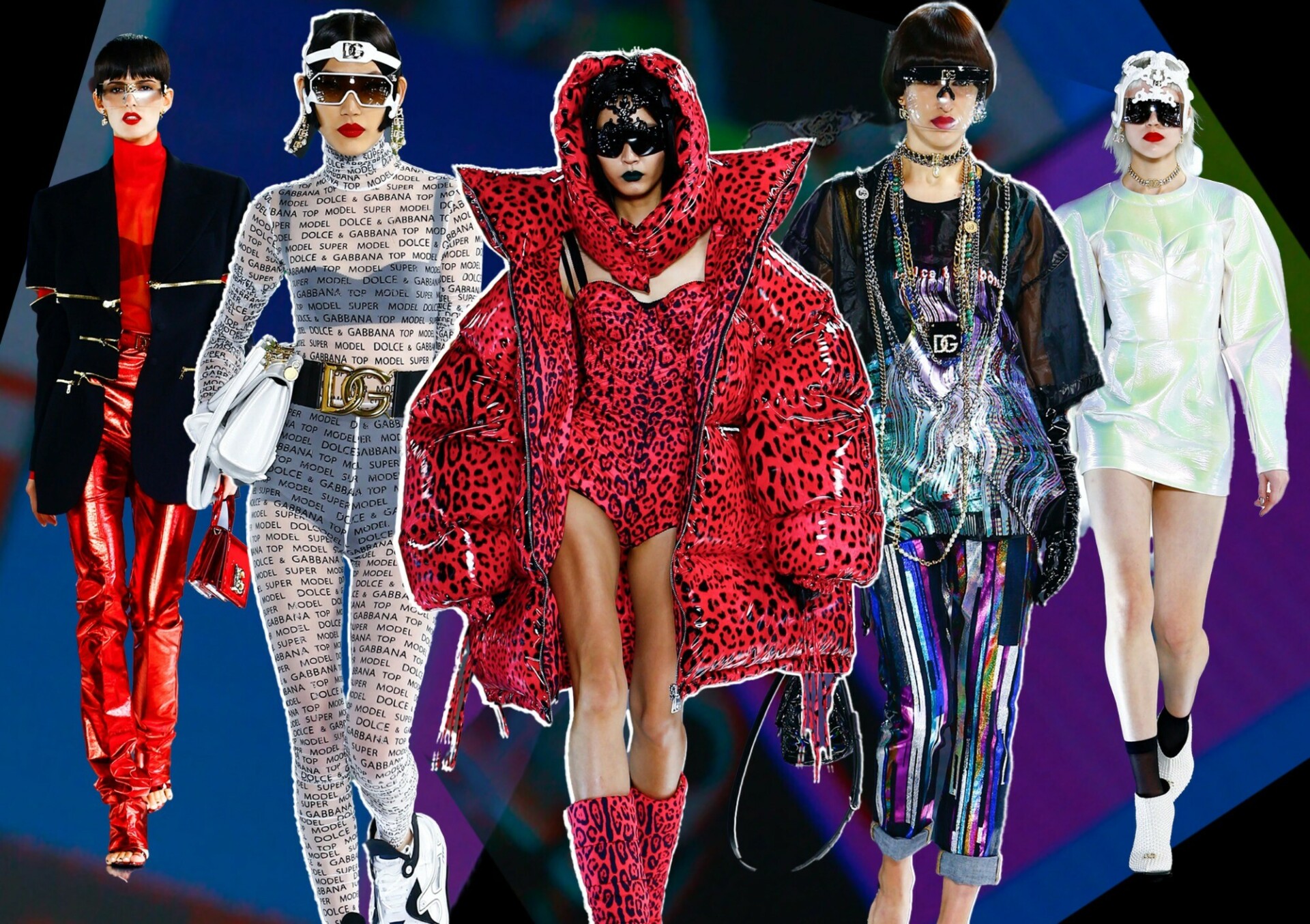 Dolce & Gabbana is back on the main stage, and this time not as a result of controversy or out-of-touch cultural remarks. The Italian fashion house has finally caught up with the times, at least in terms of clothing, and is now reinventing its traditional approach to fashion and its circular trends. With its Fall 2021 Ready-To-Wear collection, Domenico Dolce and Stefano Gabbana presented their stylistic take on the online culture and cyber-world everyone's part of.

It may have come as a surprise due to the classic choices that characterised the two designers, however, it was welcomed by many, including the Tik Tok community that seemed to strongly inspire the vision behind this collection. Each one of the looks can be perceived through a post-modern take on virtual reality and reappearing trends… The prominent silhouettes and textured materials remind us of the archive collections from the 90s but with a more exaggerated approach and the inclusion of tech-like colour palettes.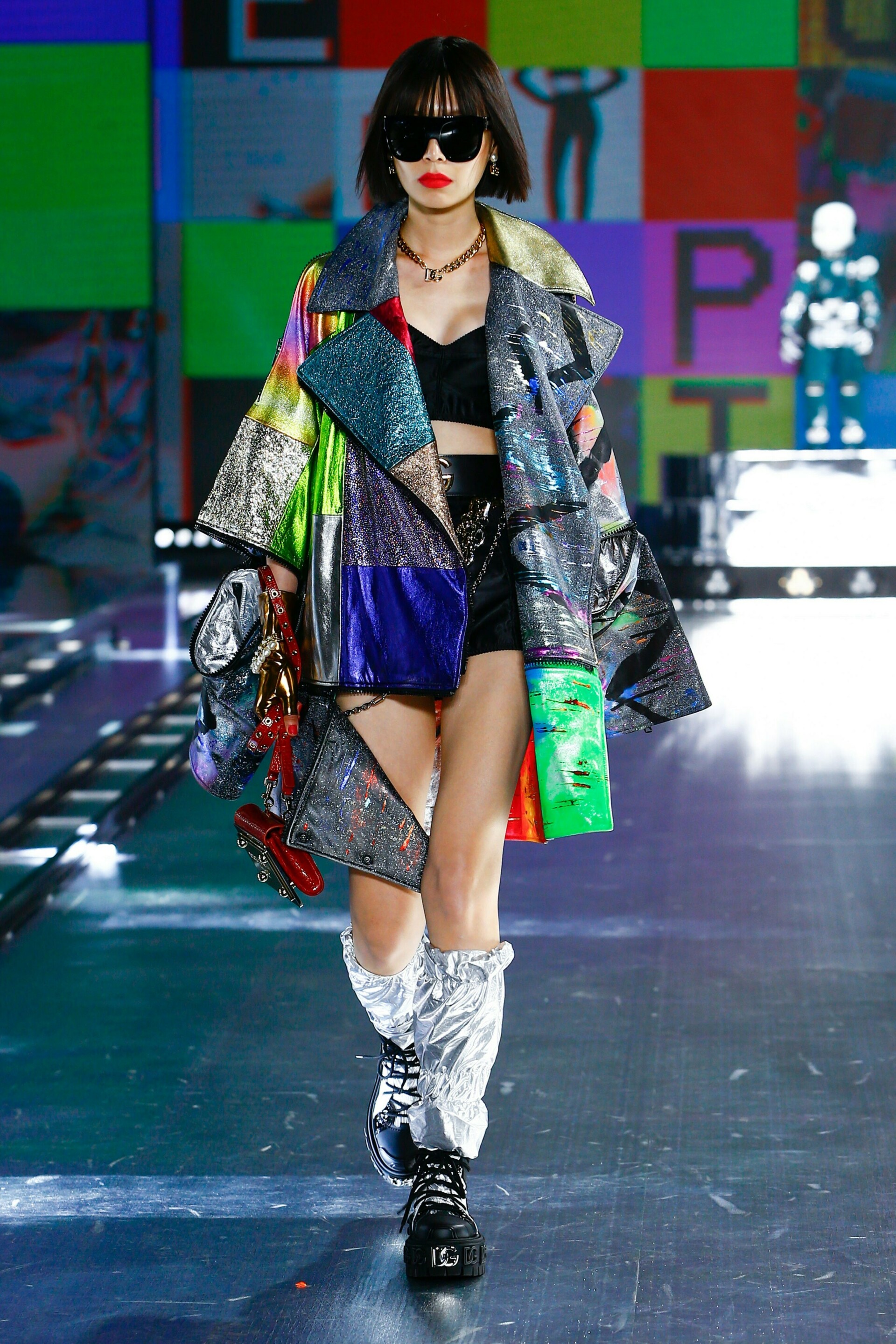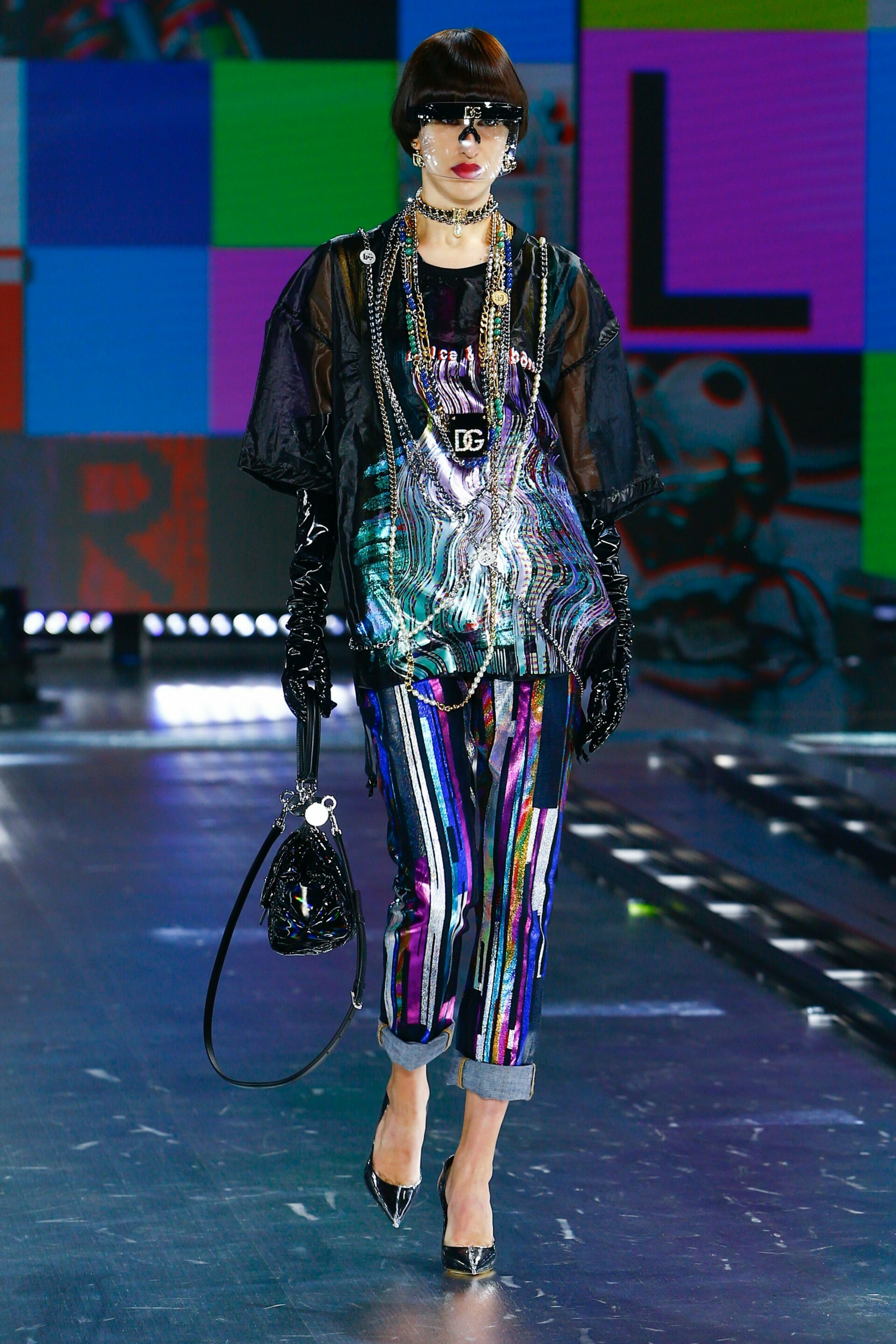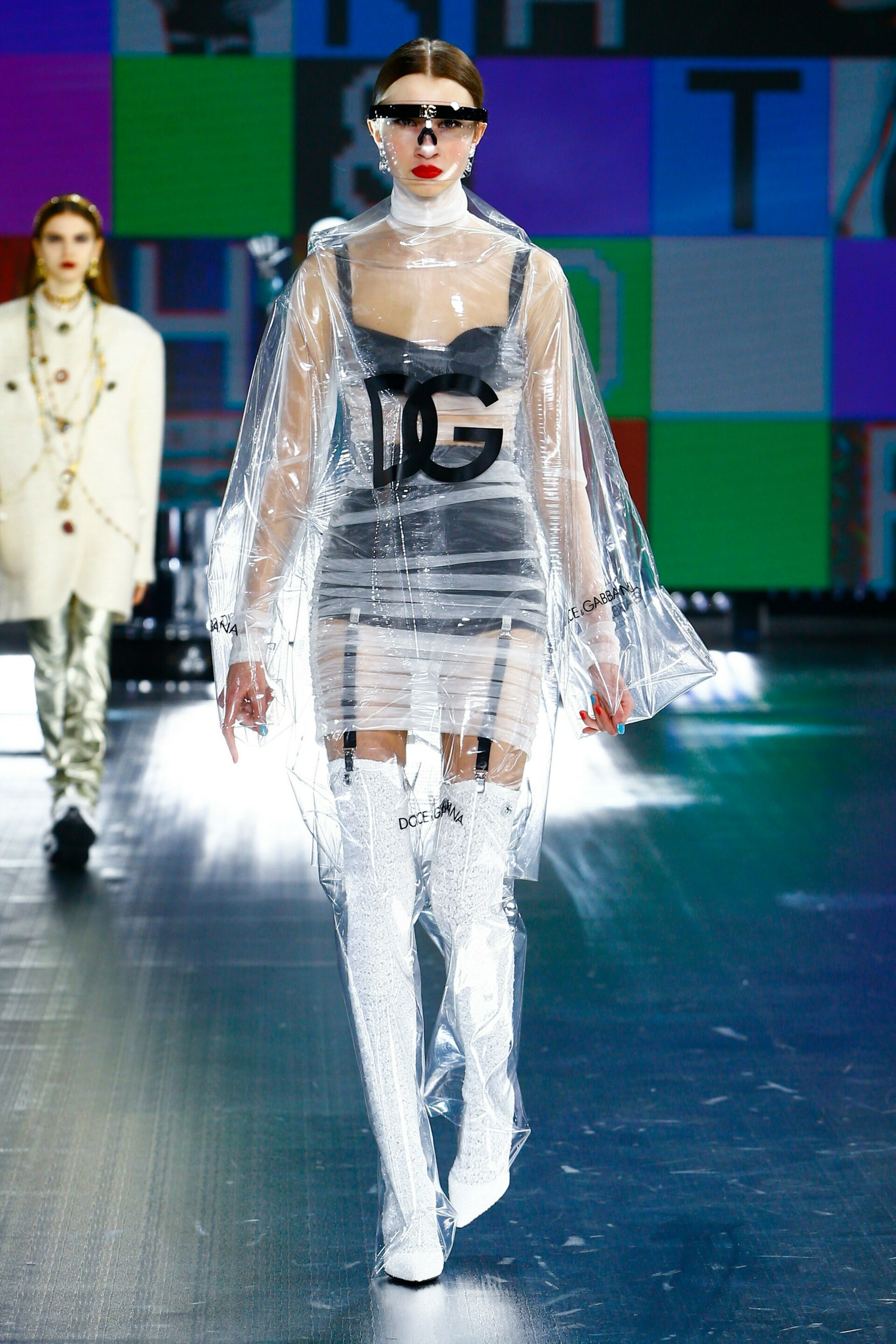 The designs left us speechless but their styling and complementation with futuristic
accessories were what made a difference for us; oversized coats, statement sunglasses and extravagant hairstyles and make-up looks diversifying the looks and making us dream about a colourful and daring return to normality is what helped in the rehabilitation of our image of D&G.
However, if you aren't a fan of futurism don't panic, classic elements were still present but in disguise. From tight leather pants to structured black corsets, although altered to match the new vision, they were still there to remind us of the essence of this brand and provide us with ultimate staples that will always mark the fashion landscape (or at least we hope so).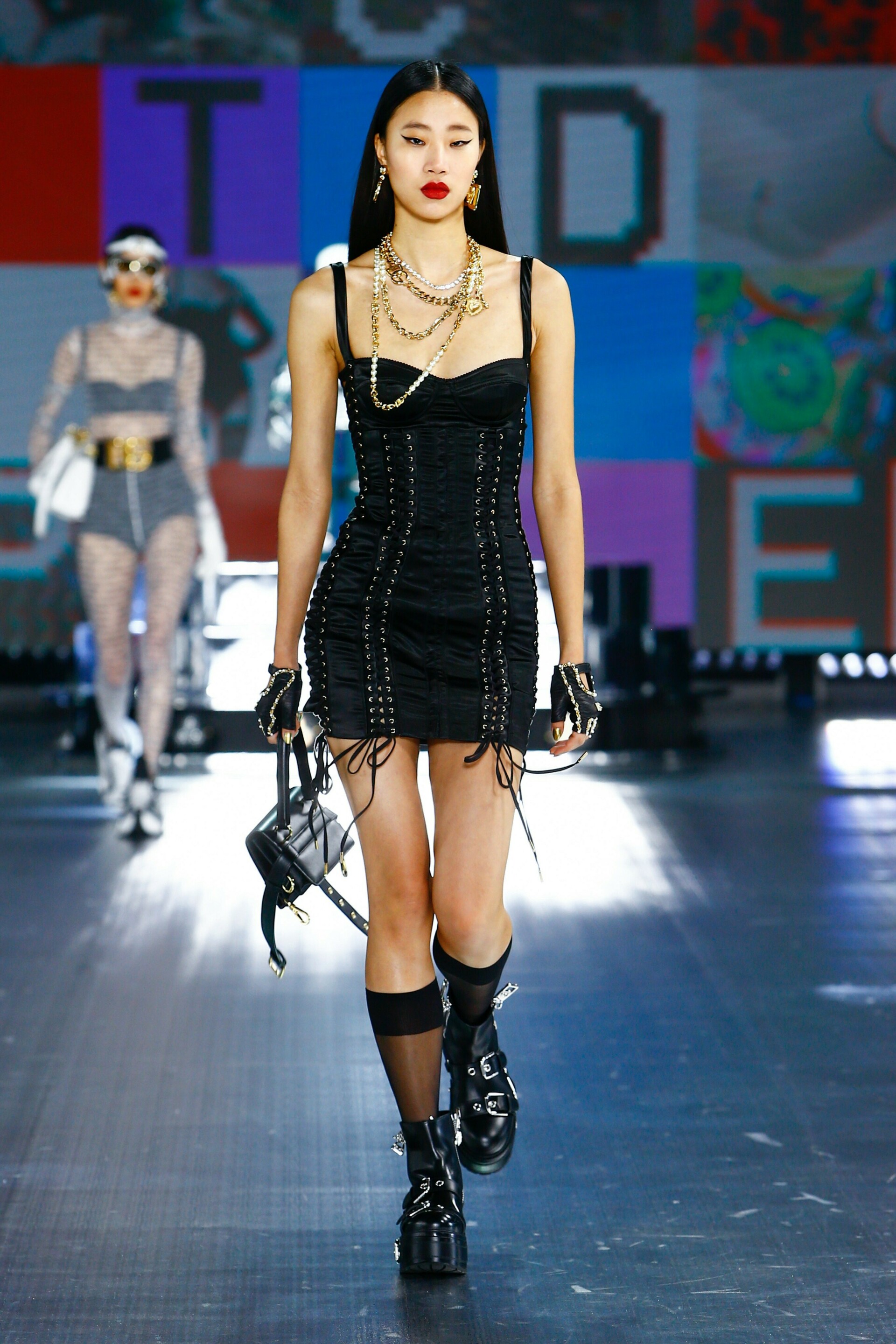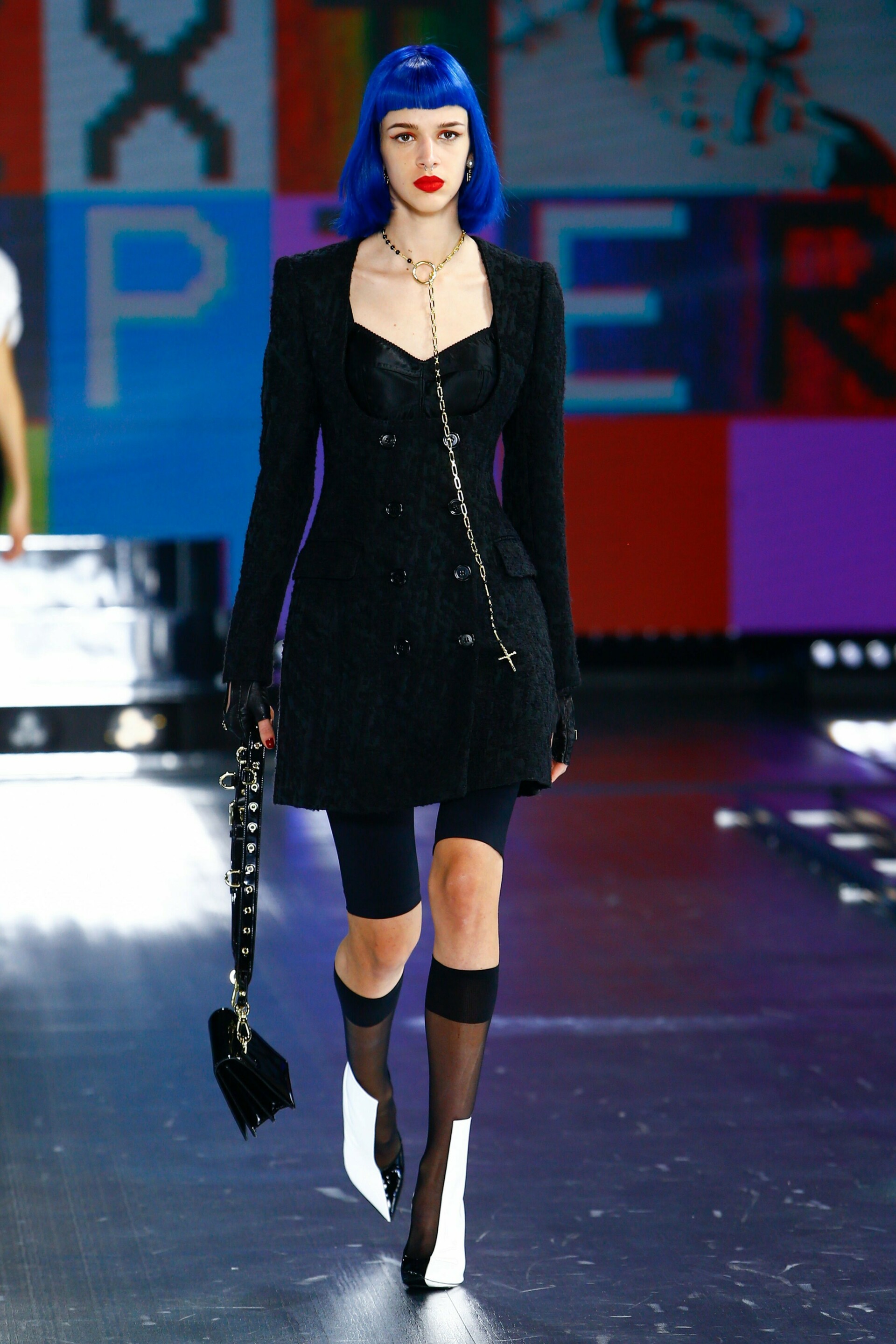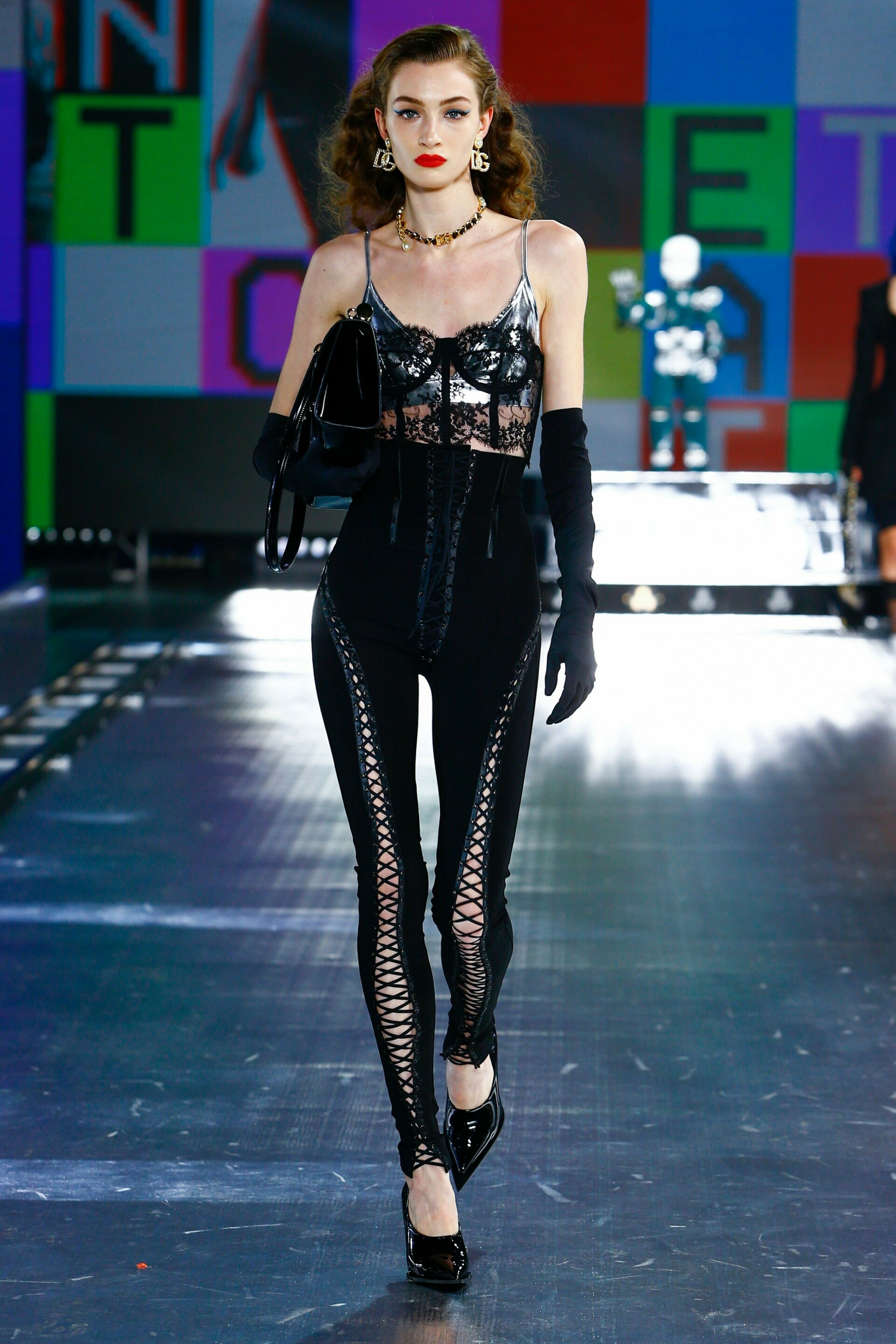 Words By Chiara Ferrari, Graphics By Victoria Zhao