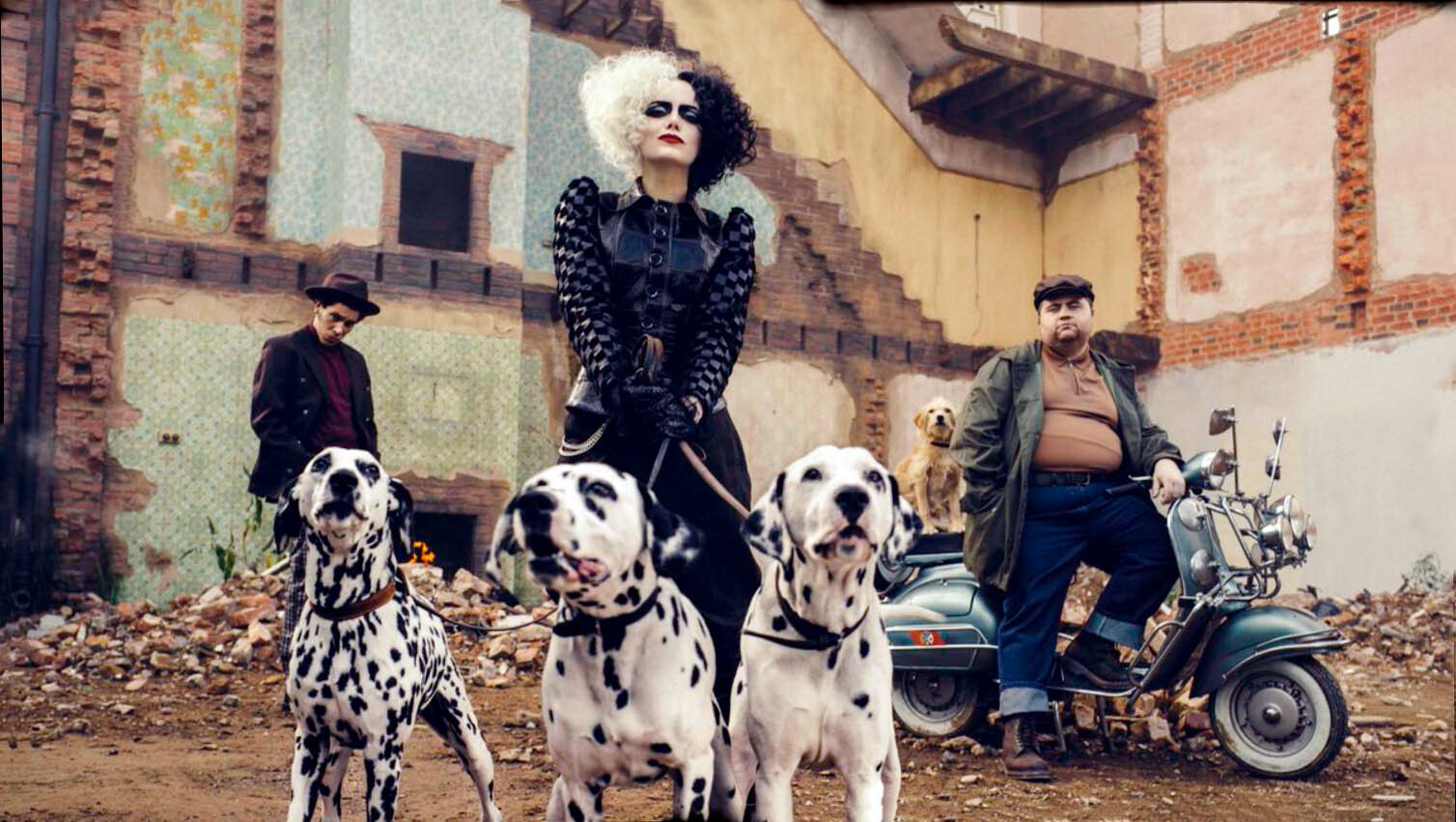 Walt Disney Studios have just debuted the trailer and poster for the Emma Stone-led, live-action film Cruella -a 101 Dalmations spin-off filmset to be released May 26th. With a star studded cast alongside Stone, including Emma Thompson (Sense And Sensibility, Love Actually) and Paul Walter Hauser (I, Tonya, BlacKkKlansman), the feature film looks to be an interesting take on the Disney Villain.
The film is set in Punk Rock emblazoned London in the 1970s, where a mischievous young designer called Estella is trying to make a name for herself, while finding a home on the London streets, getting by with the help of two thieves that she befriends. When her bold and brutal fashion sense gets her noticed by the Baroness von Hellman (Thompson), a woman of horrifyingly high fashion, a series of events leads her to a dark and twisted transformation into the hellish, hound-hating Cruella De Vil.
From the gripping trailer, Cruella looks to be a visually arresting ode to Disney's most furiously fashionable villain, with the shadowy hue of villain films before, remarkable costumes and a brilliant cast, director Craig Gillespie has us excited for it's release.
Words by Daisy Greetham