Kim Jones's love for collaborations has never been a secret, however, the recently announced collaboration with Sacai's Chitose Abe was a surprise to us. Not due to the partnership itself, but due to the change from high-low collaborations (which we've been witnessing all year) to high-fashion power couples like this one.
"I've always loved [Chitose Abe] and I just think she's one of the coolest women in the world. And we talked about doing this since I was at Vuitton, and then finally it happened" explained Kim Jones to WWD.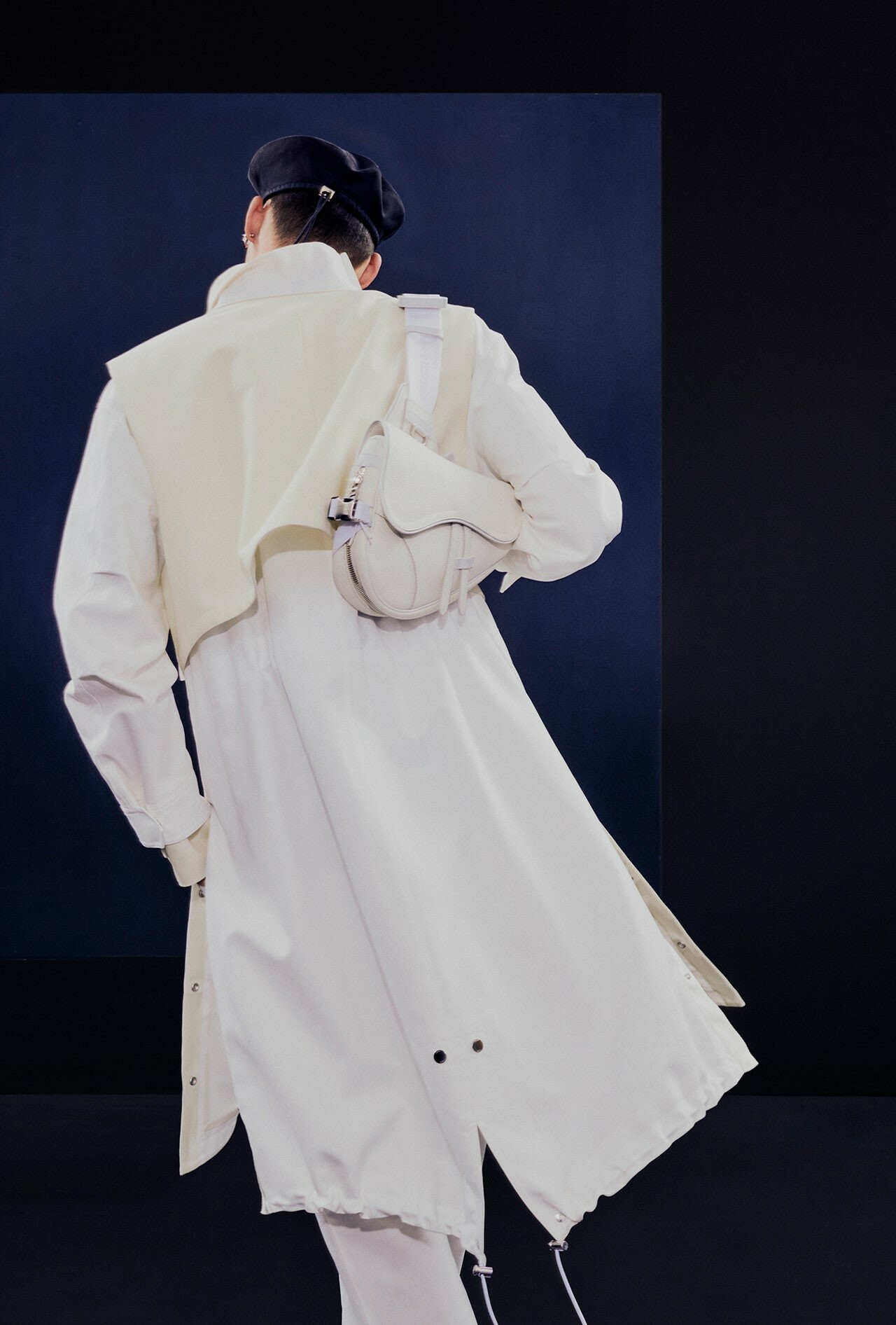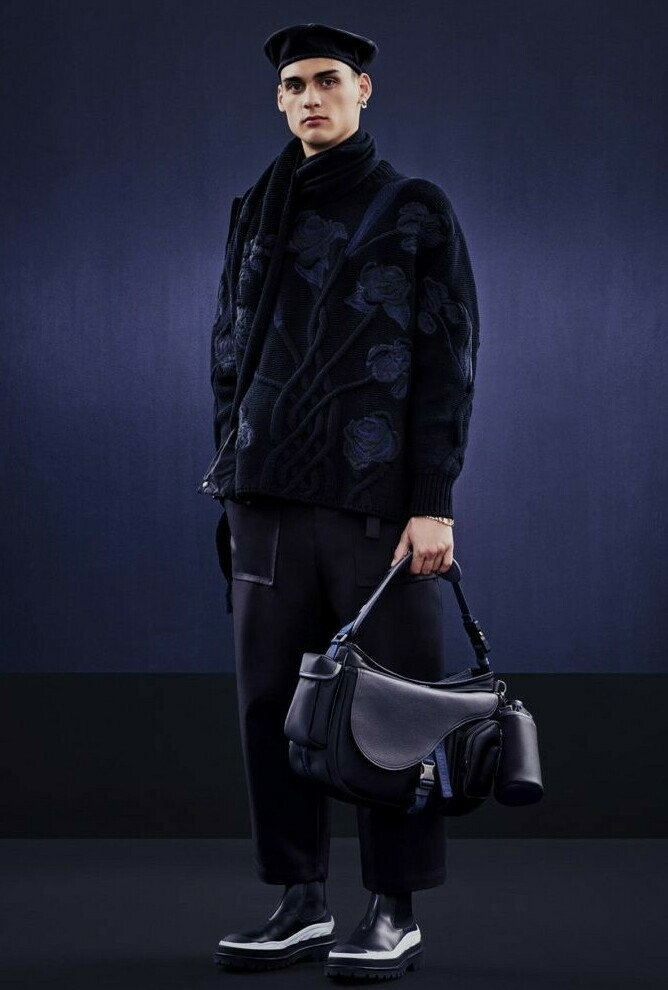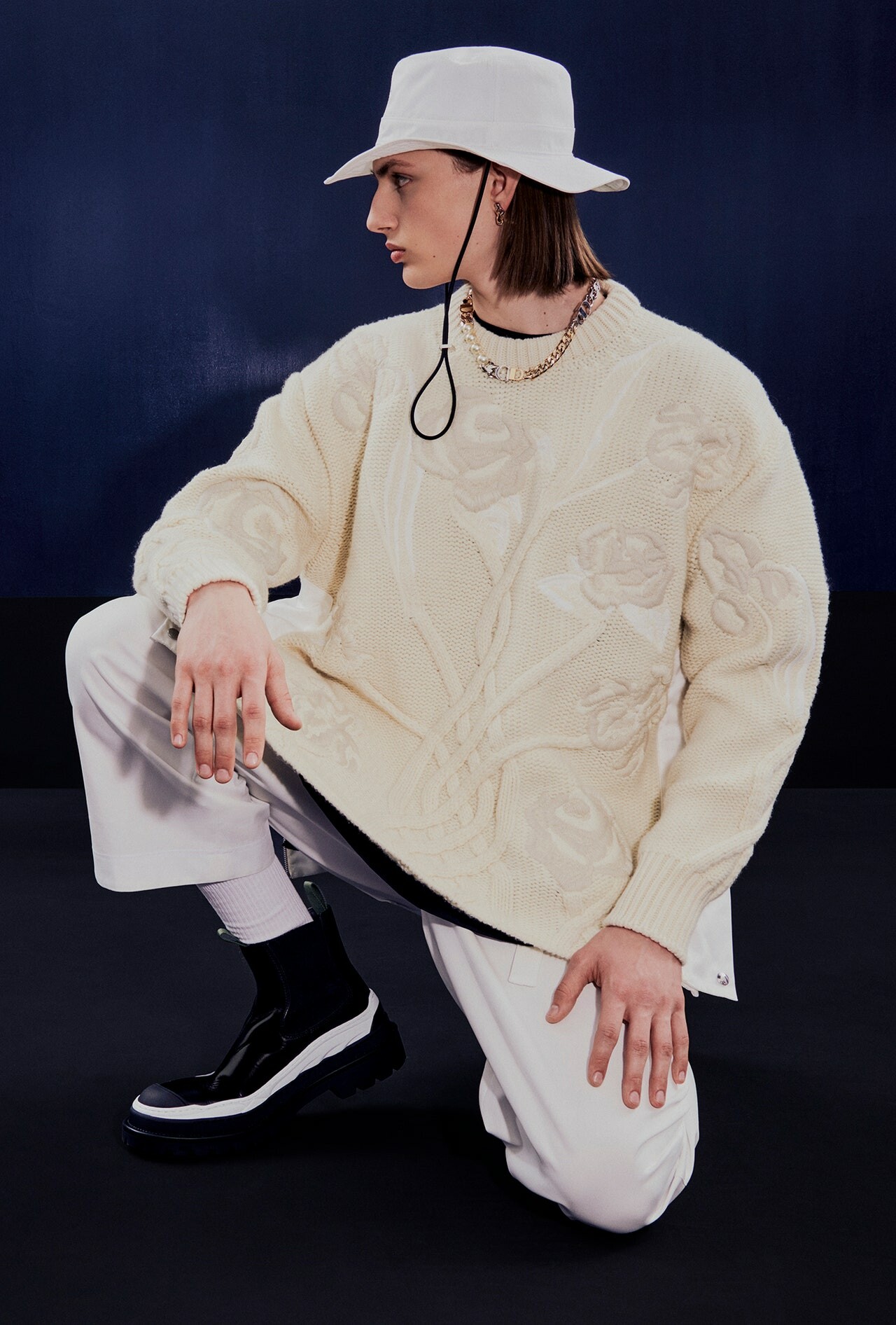 On Mondays, Dior and Sacai announced that they would be joining forces for a menswear capsule collection: a collection marked by the creation of a new logo that will include both brands names.
The upcoming collection has been described as a creative conversation between two fashion cultures, the French and Japanese one, blending the necessity of modernity in fashion with the understanding and appreciation of heritage.
"creative conversation between two designers, two heritages and two cultures"
The concept will be centred around the hybridisation of the two fashion houses and their designs, which will be present in the conceptualisation of their designs to their manufacture. The collection will include everything from trucker jackets to fishtail coats and berets, respecting the essence of the Dior silhouette and motifs but reimagined and balanced with Sacai's fabrics and colour palette.
The Dior x Sacai capsule collection will be available starting from November 2021. Check out our favourite looks from the collaboration below.
Words By Chiara Ferrari