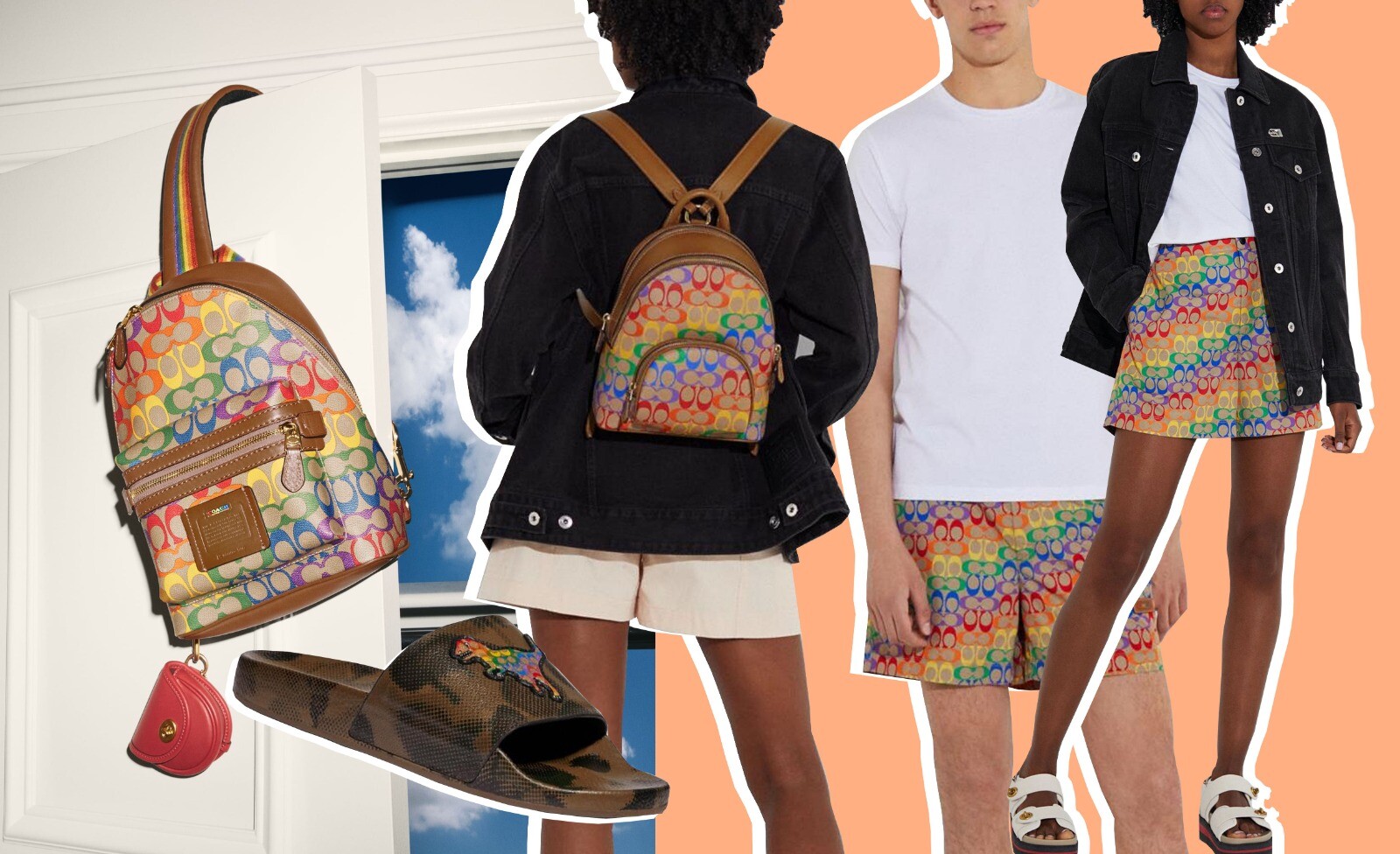 Coach have been a long-time supporter of the LGBTQ+ community, and in over 70 years the brand have never failed to celebrate Pride month in style. So, in honour of Pride 2020 Coach have unveiled, for the first time ever, an entire Pride collection. (*round of applause please*)
In previous years, we've seen Coach celebrate Pride from strength to strength, by directing short films to the release of unique products to mark the month; however, they have kicked things up a notch this year to launch a brand new twenty-piece collection.
Yes, that is right. The new line houses a range of gender-neutral accessories and attire, all of which are decked with Coach's iconic signature 'C' logo and have been 'Pride-ified' in a multi-colour palette. It features everything from a geometric, knitted button-up cardigan, to a Coach embellished bucket hat, to our personal favourite, rainbow sliders. And just to highlight again, everything is gender-inclusive with this collection.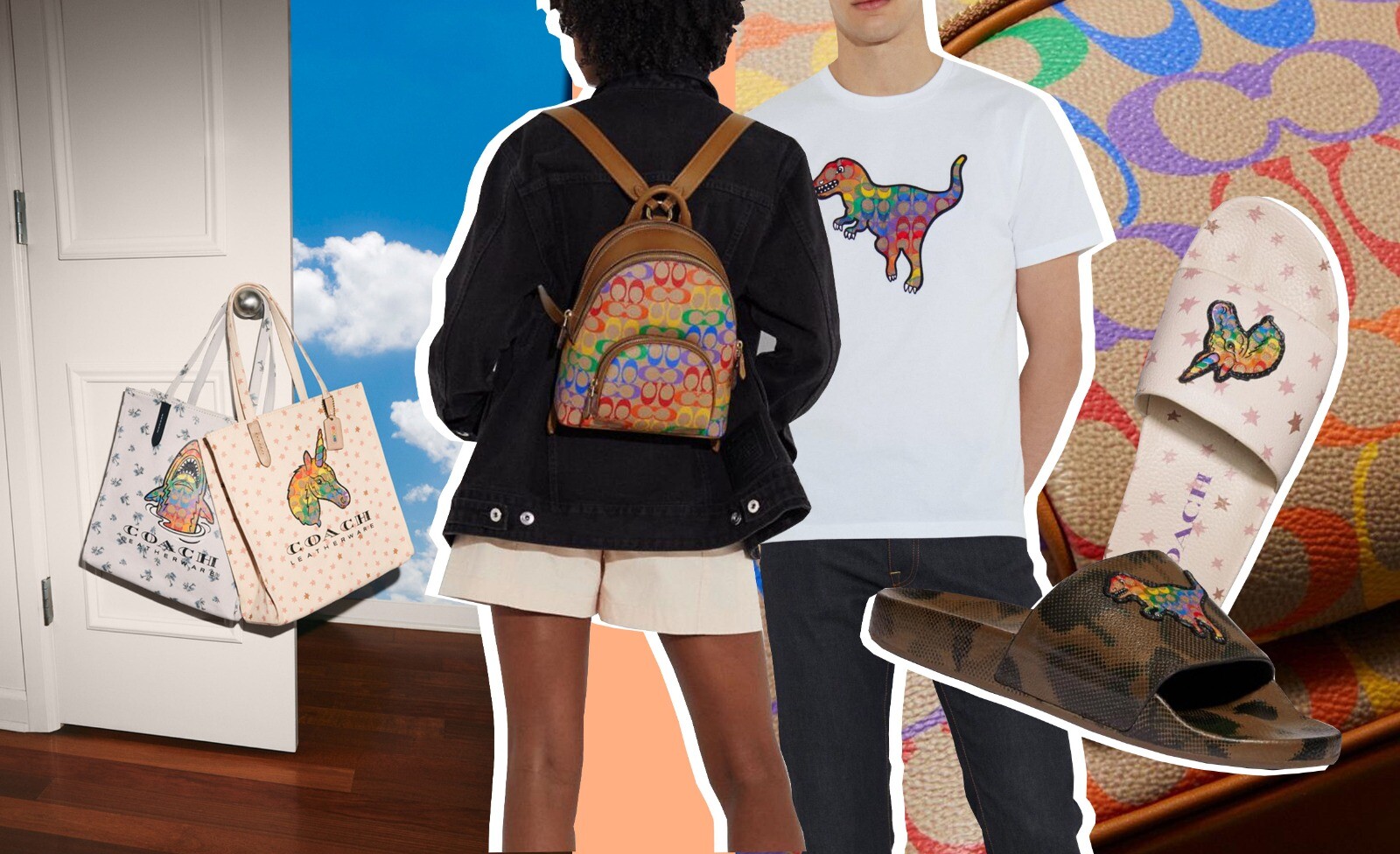 Along with the new launch even comes a special campaign, named "We C You". It stars actor/comedian Rickey Thompson, singer Kim Petras and Bob the Drag Queen in a promotional video to share the moment when they truly felt seen for the first time. In the video Bob the Drag Queen expressed how she often turned to other Drag artists to feel acceptance and to be welcomed into the community. She said: "I felt seen when I saw Bebe Zahara Benet, who is this amazing African drag queen, and thought to myself "well if she can be seen, I can be seen."
"We C You" campaign from Coach Youtube channel. Featuring Ricky Thompson, Kim Petras, Bob the Drag Queen
As expected, Coach didn't stop at a new campaign and launch. They also announced that they've made donations to their longstanding partner the Hetrick-Martin Institute, and new partners, GLSEN and the Albert Kennedy Trust. All of which are organisations supporting the LGBTQ+ community. Carlos Becil, Global Chief Marketing Officer at Coach said in a press release:
"We are proud to continue our long-time support of the LGBTQ+ community with a film series celebrating its courageous and optimistic spirit — this month and every month. The campaign's message of inclusivity and authentic self-expression is very important to us, and we were honoured to work with creatives from the community to bring it to life."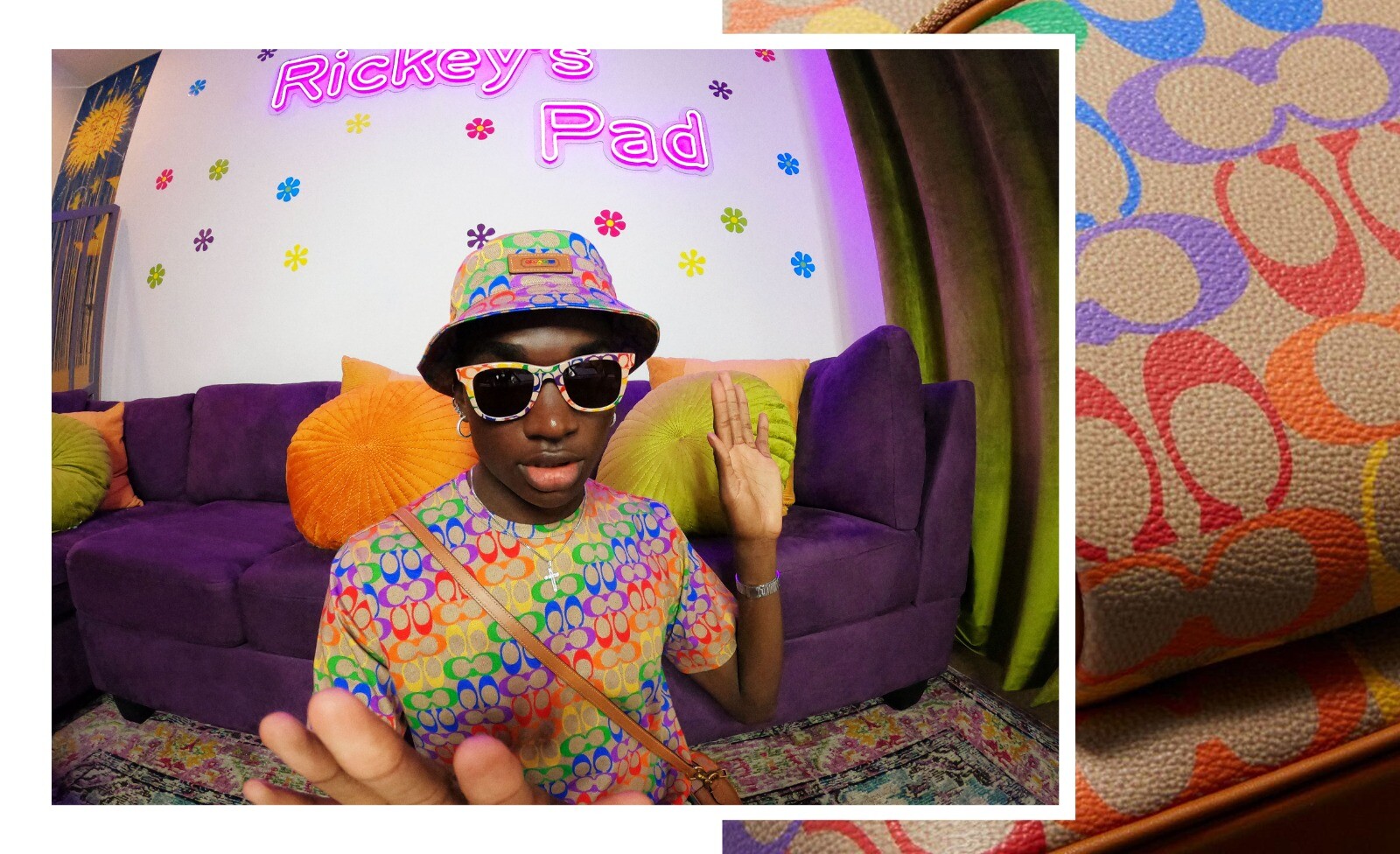 There has never been a more perfect time to shop at Coach and to support a campaign. So, whether you are needing a new Pride bag in your life or simply having a browse, join us to view the entire Pride collection on the Coach website.
Words by Clare Stephenson
Graphics by Georgia Walters