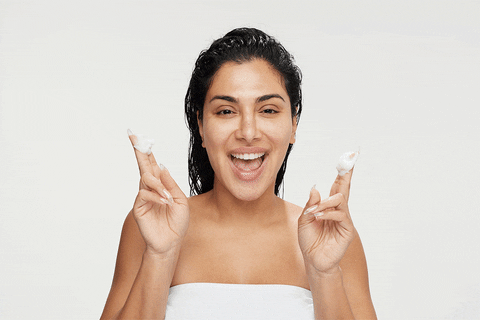 The importance of clean beauty is becoming more apparent. Retailers are starting to recognise that increasingly more consumers have a want for clean beauty products. So, what is clean beauty?
What is clean beauty?
Clean beauty is a term used to indicate that a product is non-toxic and transparent about the ingredients list. Often the term clean beauty is associated with natural and green beauty. This concept has evolved due to the rising wish for skincare and makeup products to be safer to use. Clean beauty is also much safer for the planet. Similar to eating clean food and refusing to eat processed foods, it's the same for skincare. What goes onto the skin is just as significant as what goes into the body. Clean beauty doesn't mean that the products are 100% natural but that the brand is consciously making efforts to be open with their ingredients and reduce their impact on the environment. Transparency is crucial when it comes to ingredients. Checking out a brand and what they include in their products is valuable to ensure their products are safe to use.
Ideally, it is better to be buying from brands that promote clean beauty and are open about their ingredients. We've made it easier for you and included a few brands to shop with that are clean and honest with what goes into their products.
The clean skincare brands to buy from
Caudalie is an example of a clean skincare brand. They are natural and have a zero- waste packaging policy. At Caudalie, they believe that you shouldn't have to choose between naturalness, effectiveness and glamour. So, they have gathered the most active ingredients found in nature and created their well-loved products. Caudalie never uses anything harmful and are completely transparent with what goes into their products. They are open about the fact there are synthetic ingredients in a small number of their products but have stated what they are. Such as biotechnological molecules that help with the effectiveness of anti-ageing. Caudalie is a member of the 1% for the Planet organisation. Being a member means that they plant trees globally to help with restoring the damaged ecosystem.
Weleda is a world-leading manufacturer of holistic natural cosmetics. Leading in cleaner beauty since 1921, they are clear about never including any unsafe ingredients in their products. The brand encourages people to switch to clean beauty choices and stop putting various synthetic ingredients onto the skin. Weleda firmly believes in honesty and authenticity so that not only are they clean by nature, but they are clean by name.
Milk Makeup is 100% vegan and has pushed out sulphates, parabens and ingredients deriving from animals. As a brand, they stand for clean beauty and ensuring their customers have safe products to use on their skin. The idea of creating high-quality, clean products that look good is how Milk Makeup came to be. To ensure their products are efficacious, they find safer synthetics and natural alternatives. Vegan skincare is paramount to the brand as it isn't just healthy for the skin but also exceptional for the planet. Milk Makeup state that you don't need to be vegan in other areas of your life, although switching to vegan skincare can be better for your skin and the environment around you.
REN Clean Skincare was founded in 2000 when the clean market was non-existent. However, founders Rob Calcraft and Antony Buck decided they would create a skincare brand much safer than the traditional skincare brands. They looked into bioactive ingredients from natural origins that are effective and work well. A healthy skin barrier and sensitive skin matters to REN Clean Skincare. Not only do they care about the skin but also the environment when they pledged in 2018 that they'd be the first zero-waste beauty brand by the end of 2021.
Make 2021 the year you switch to clean beauty. This change in beauty products is not just looking after your skin but also the environment too. Remember to always check the label.
Words by Eleanor Coleman