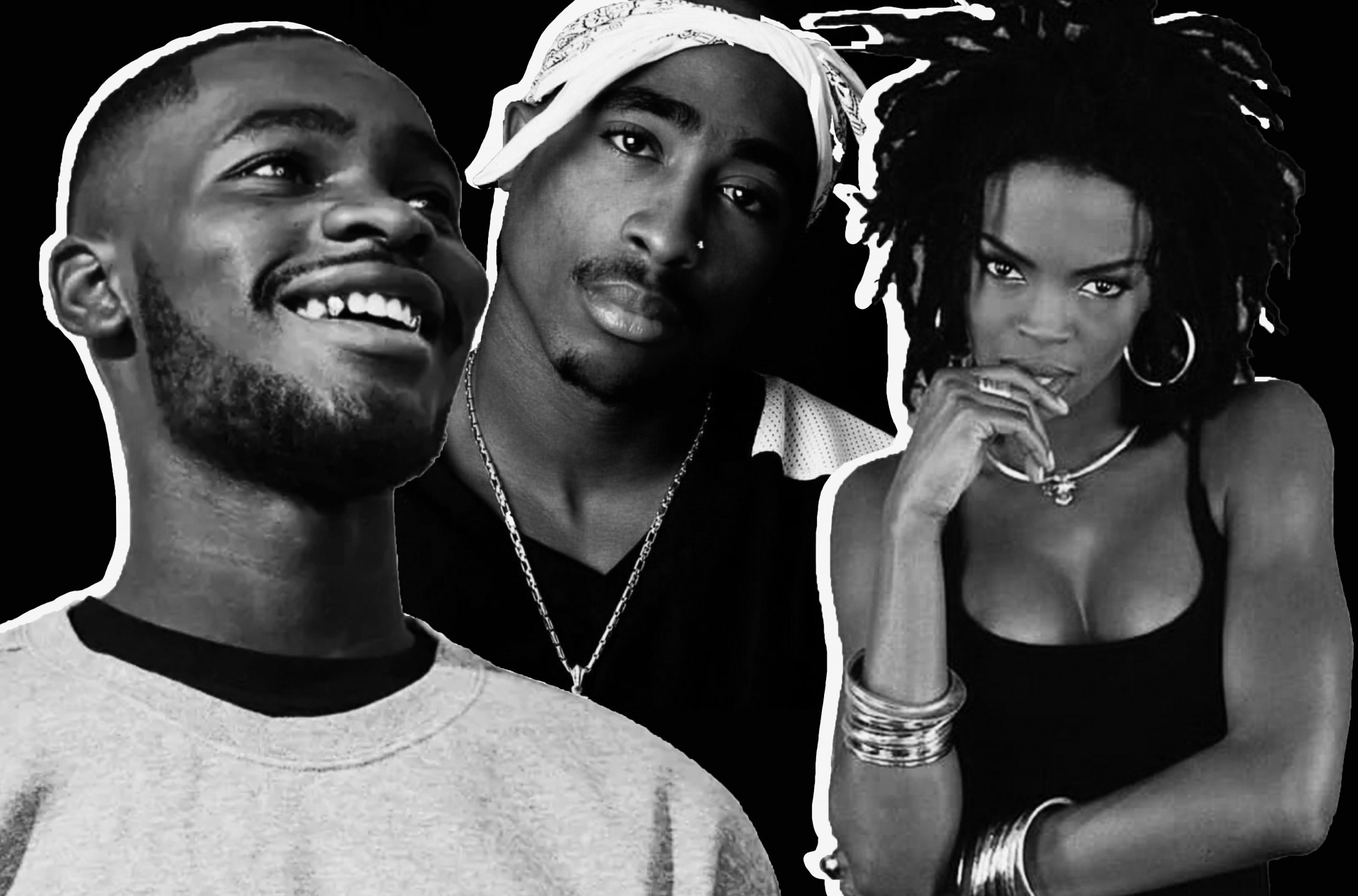 As it's Black History Month we thought we'd create a playlist detailing and celebrating some of the most culturally relevant and powerful songs created by black musicians, we'll be taking a look at music from both past and present that highlights some of the most important and influential music in history.
Tupac – Changes (1998)
Despite being tragically murdered before it's release Tupac showed us why he's one of the best rappers of our time with this powerful message detailing the struggles African Americans face then and now still.
2Pac – Changes (Official Video)
Arethra Franklin – Respect (1967)
Arethra Franklin's signature song was a groundbreaking female empowerment anthem of the late 1960s, with overtones for the civil rights movement and gender equality it is one of the most impactful songs of all time.
Aretha Franklin, Respect
Dave – Black (2019)
This lyrical masterpiece caused hundreds of complaints in the UK after Dave performed it live during the BRIT awards and his performance is goosebump-inducing. Dave tackles the issues of racial and social inequality throughout the track giving a glimpse of the black experience in Britain.
Dave- Black (Live at the Brits 2020)
J Cole – Be Free (2014)
Recently released to streaming services, this track is a heart-wrenching tribute to Michael Brown who was unlawfully shot by police in 2014. Cole also added an incredible new verse with his performance of the track on The David Letterman Show.
Be Free- J Cole
Public Enemy – Fight The Power (1989)
Public Enemy urge people to rise up and fight against injustice in one of hip hops most important songs. Public Enemy's Chuck D wrote the lyrics, drawing influences from James Brown and Bob Marley, while simultaneously calling out white American celebrities like Elvis Presley and John Wayne.
Public Enemy- Fight The Power (official music video)
Lauryn Hill – Doo Wop (That Thing) (1998)
Lauryn Hill is one of the most creative and important artists of our time and on this iconic track, she pushes for female empowerment which gave her a number one hit and two Grammy's for Best R&B Song and Best Female R&B Vocal Performance.
Lauryn Hill – Doo-Wop (official video)
Marvin Gaye – What's Goin' On' (1971)
Marvin Gaye asks an important question after a number of high-profile incidents of police brutality. The song marked a different sound for Marvin as he strayed from the Motown style towards more personal material
(Marvin Gaye- Whats goin' on)
Nas feat. Lauryn Hill – If I Ruled the World (1996)
Nas and Lauryn Hill join forces to give us an uplifting hip hop classic from his 1996 album It Was Written. The single was nominated for a Grammy in 1997 and is considered one of the greatest rap songs of all time.
Nas Feat. Lauryn Hill- If I Ruled the World
Kendrick Lamar – I (2014)
Kendrick Lamar is arguably one of the most substantive rappers of the modern era, his 2015 album To Pimp A Butterfly won numerous Grammy's and while the album is full of flawless tracks from start to finish 'I' is a standout for its positivity and encouragement for the listener to simply love themselves.
Kendrick Lamar- i (official video)
Lil Baby – The Bigger Picture (2020)
While many may class Lil Baby as just a fun trap rapper with nothing substantive to say, he wipes the floor with all those presumptions with 'The Bigger Picture'. Lil Baby addresses the unrest after the unlawful murder of George Floyd with one of the most hard-hitting tracks of the year.
Lil Baby – The Bigger Picture (Official music video)
Common feat. John Legend – Glory (2014)
Written for the soundtrack of the 2014 film "Selma," the song is inspired by the Civil Rights Movement and Ferguson protests after the shooting for Michael Brown. The singer and rapper duo discuss how one day, the protesting will lead to a victory.
Common, John Legend- Glory
Sister Sledge – We Are Family (1979)
This iconic feel-good song encourages everyone to come together on one of the biggest soul anthems of all time.
Sister Sledge – We are Family
N.W.A – F**k Da Police (1988)
One of the most controversial records and a group of all time, N.W.A turned the music industry on its head with their unapologetic raw and edgy sound. After having many racially motivated attacks on them by police N.W.A refused to bite their tongue and released this all-time classic, which, unfortunately, is still all too relevant in today's society.
N.W.A Fuk Da Police
Sam Cooke – A Change Is Gonna Come (1964)
This song was inspired by various events in Cooke's life, most prominently an event in which he and his group of friends were turned away from a whites-only motel in Louisiana. Cooke felt the need to write a song about his struggles and those around him. the song went on to provide a soundtrack for the civil rights movement.
Sam Cooke- A change is gonna come (official lyric video)
Kanye West – New Slaves (2013)
In 2014 Kanye sat down for an interview with Zach Baron of GQ, Kanye claimed to have engaged in numerous meetings that included what he dubbed "Stay in your place" type of conversations. These were what led to him creating 'New Slaves' which is a modern-day protest song which also challenges the US justice system.
Kanye West New Slaves
Words by Chris Saunders
Graphics by Frances Scott