27 incredible women and 7 years of Hugo Huerta Marin's travels bring us a beautiful, intimate homage to the women defining today's creative industry.
Women have undeniably reshaped the creative industry. In art, in music, in fashion, and behind and on the screen, women have continued to change the creative world, and now, more than ever.
Mexican multidisciplinary artist and designer, Hugo Huerta Marin, has spent 7 years and countless journeys talking to the women defying narratives, breaking barriers and shifting culture, celebrating these actresses, musicians, photographers, artists, and designers for their talent and story, in one book, 'Portrait of an Artist: Conversations with Trailblazing Creative Women'.
Marin brings together almost thirty of the female subversives impacting the creative industry, from Vivienne Westwood to FKA Twigs, in this collective depiction of the impact of women on the creative industries, an impact that has inspired himself.
"I have always been inspired by women." Marin told us, "Growing up in Mexico City – in a catholic and macho culture – where women are often treated as inferior to men, I was always surrounded by powerful women leading my way that helped me expand my consciousness. I believe that had a big impact in my life, plus movies like Repulsion, art pieces like Manifesto, songs like Magdalene. The idea of the muse. The concept of the portrait and where it sits nowadays. All of these things combined really. Patti Smith once said that most of her poems were written to women because women are the most inspiring. She asked: 'Who are most artists? Men. Who do they get inspired by? Women.' I think that says it all."
The names and faces in the book, spanning generations, backgrounds, and creative methods, have each torn a hole in the narrative that has forever burdened women, in art and in life. 27 selected women are defiant in their work and outstanding in their industries, including thespian talents such as Isabelle Huppert and Julianne Moore, to such influential and prominent art forces as Tracey Emin and Marina Abramović, who Marin works alongside as an art director and collaborator. As an artist and designer, who focuses so much on culture and gender himself, Hugo's selection is certainly a personal one.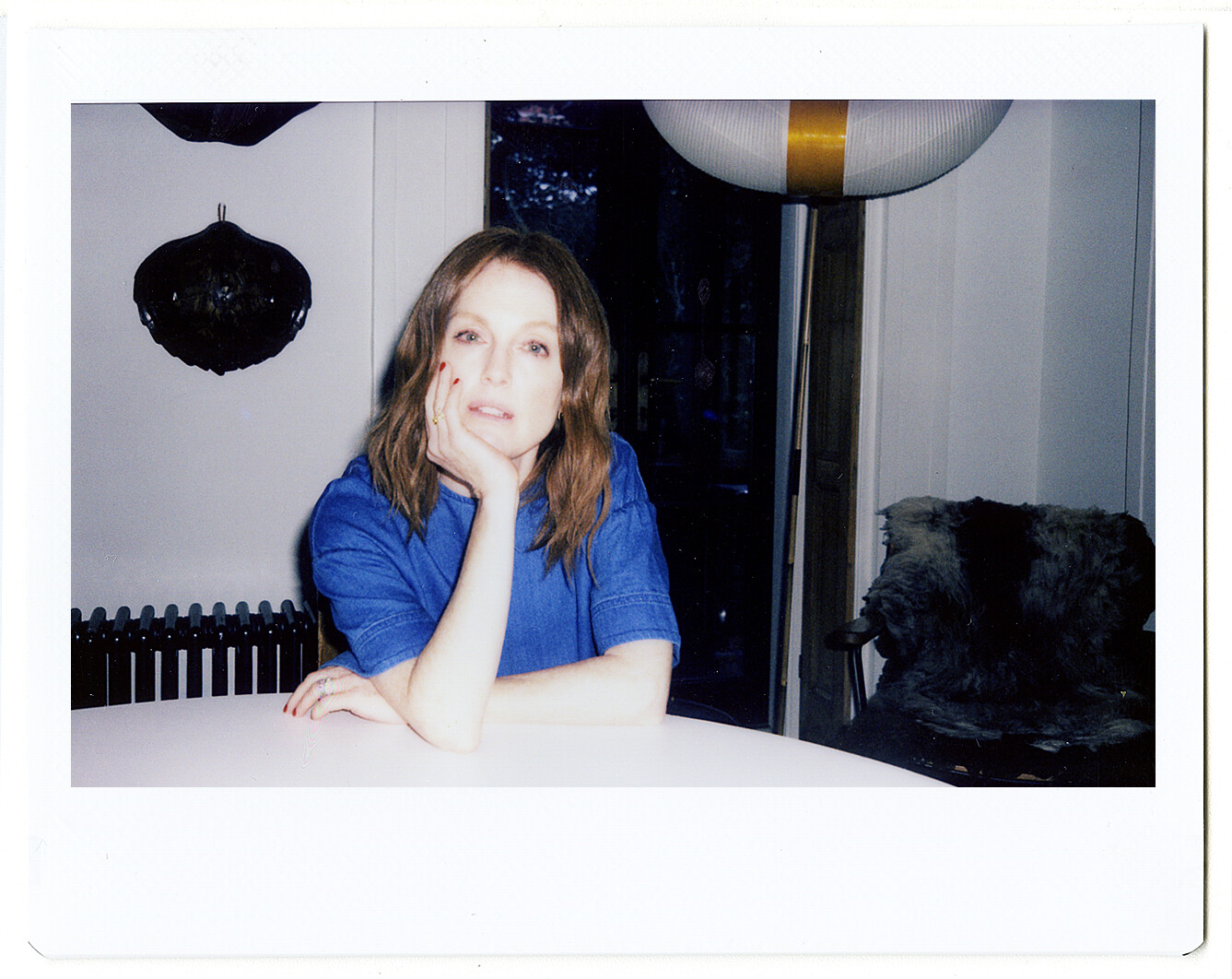 "These women fractured the boundaries of what art can be, they challenged the status quo and opened the path for other artists. Marina on the other hand changed my life. She broadened my horizons on a personal and intellectual level and made my world immeasurably bigger.
There are countless female artists whom I look up to and who represent an endless source of inspiration to me. Their work speaks to me on a personal and intellectual level and because of this, the selection was straightforward."
I couldn't pick (a favourite) as all encounters had something very special in them. I can think about meeting someone as political as the Cuban artist Tania Bruguera… She really changed the perspective I had of contemporary art. She is using art as a tool for social change and that was enlightening to me. On the other hand, having the chance to meet Yoko Ono and witness her driving to get to her studio was quite something. And I can go on and on… It was a life-changing journey."
Using polaroids to shoot his portraits, and travelling far and wide to homes, theatres, galleries and studios, Marin created an intimacy that is practically unprecedented, unparalleled, making these conversations much more than interviews, and these portraits much more than their size. Groundbreaking insights into these women's values and work – Cate Blanchett speaking about the difference between acting on stage and on screen, Carrie Mae Weems about race and photography – connect the reader with the artists in new familiarity, new rapport.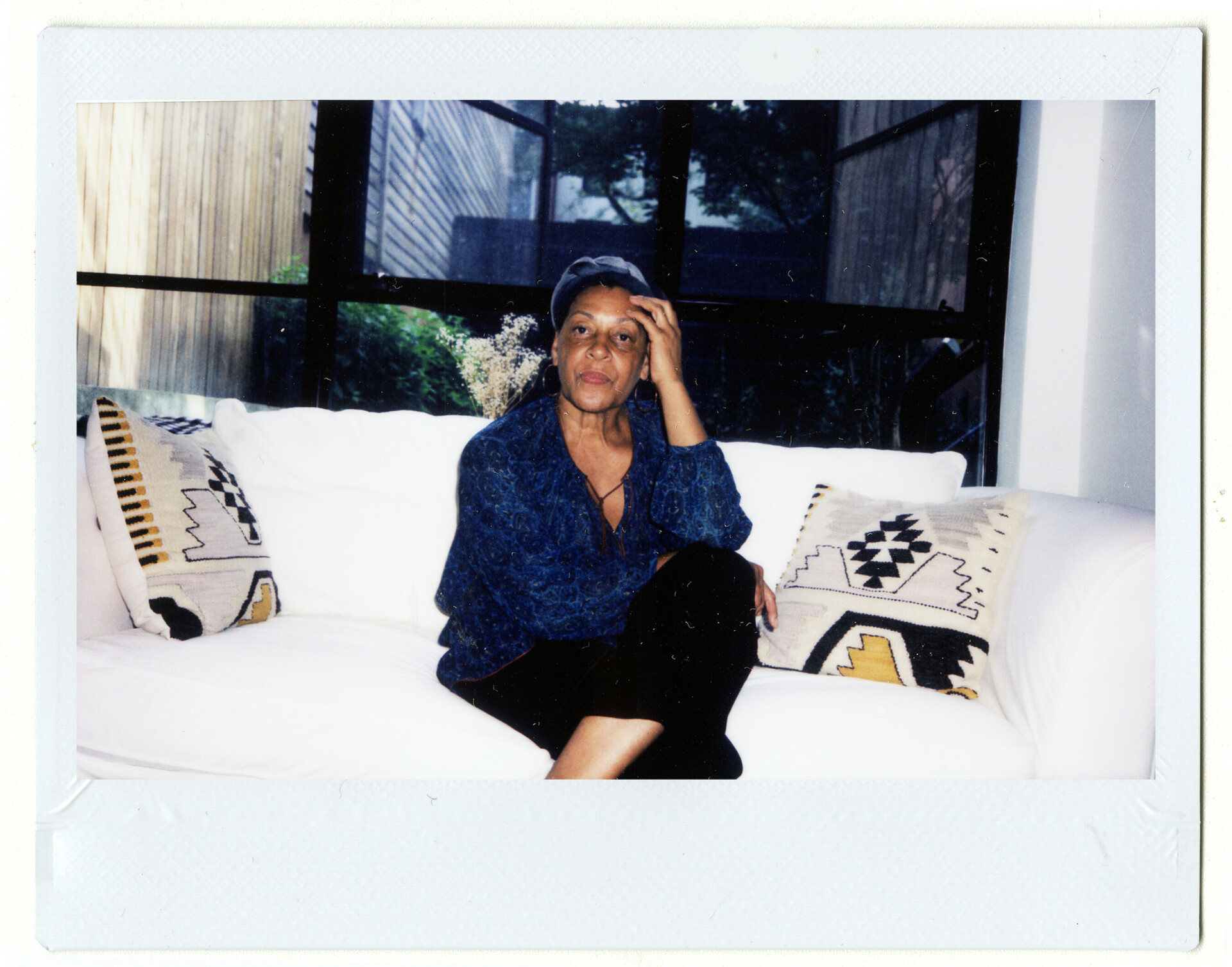 "It was very important for me to flow between conversations that felt natural and authentic. More like two artists speaking to each other rather than having a journalistic approach. The polaroids on the other hand worked great because I think they really capture people in a very candid way. No artificial lighting, no retouching… The two elements go hand-in-hand and I think that, as a whole, made them feel comfortable and connected."
These conversations had a very natural flow. They were authentic… I wasn't afraid of asking Charlotte Gainsbourg what she thought of the concept of pornography and she wasn't afraid to answer either. I believe authenticity was key".
Even amongst inspirations in his own industry, and those of the same methods he was using for the book, Hugo still found the same intimacy and result: "There is a pressure" the artist said, "I can tell you that photographing Catherine Deneuve made me nervous. I mean, she has been portrayed by the greatest photographers of the century. But we actually loved the portraits at the end… Someone told me that as an artist you have to work from a sense of having no sense of consequence, and I think that is key."
In a book capturing these women and their voices, about the way they've paved the way and reconstructed the world of art in all its forms, Hugo also explores the concept of portraiture, the way it has depicted the idols of ancient civilizations throughout history, and its importance in culture and art for thousands of years.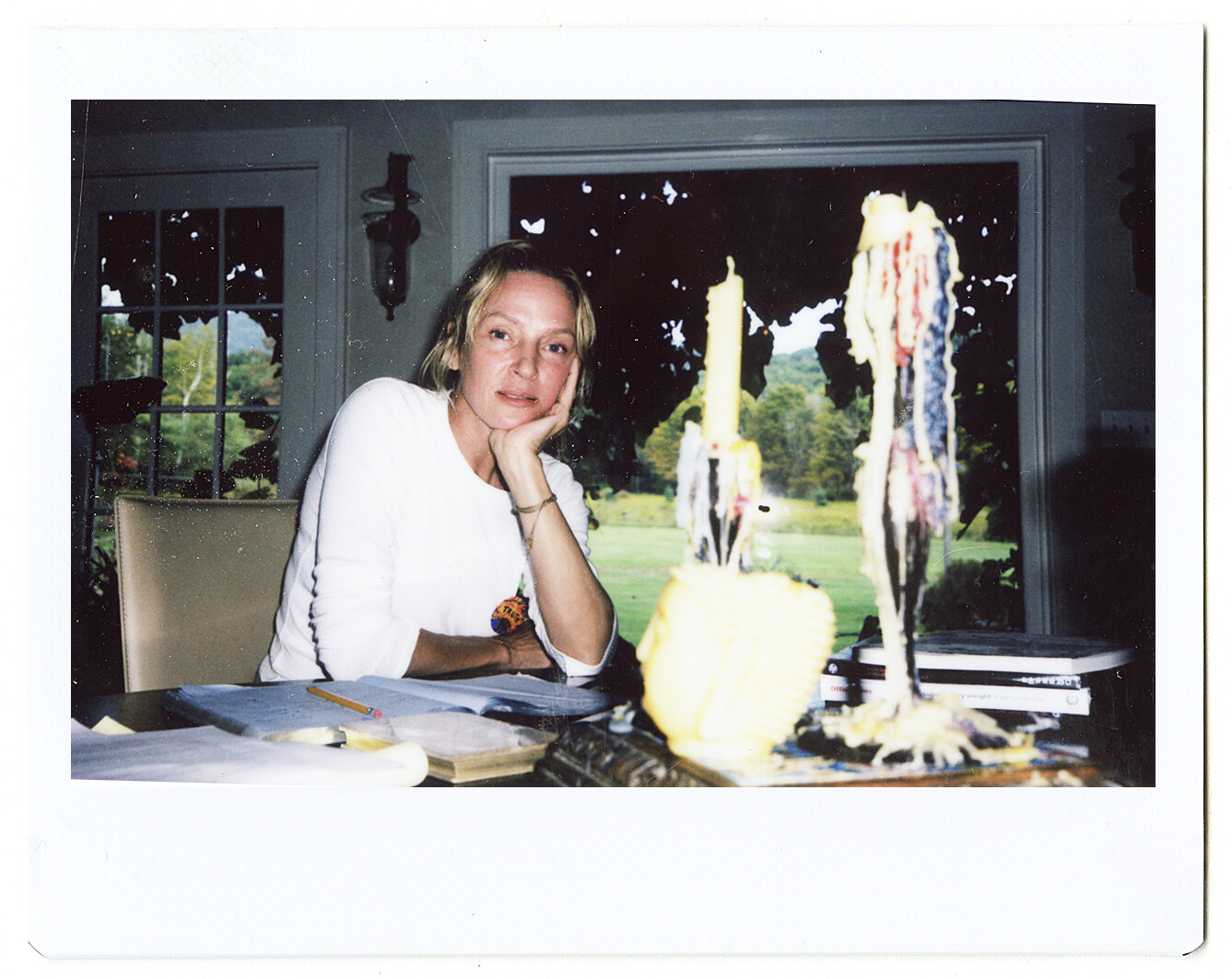 "It has been the territory of the sculptor, the painter, and the photographer. Yet the concept of portraiture has evolved its intricate character over time. I have always been interested in how artists have depicted history through portraiture; in the elitism and formality that is historically associated with the portrait, and the question of who should be captured in it. I also think artists are reflectors of what is going on in the world and I was sort of exploring that subject. To explore the ideas and concepts the artists I interviewed are and were reflecting as well as myself."
The consideration blends well into the book as these phenomenal women, who are changing the creative industry and forming new narratives, are admired in these visual and written portraits, as trailblazers, as change-makers and as phenomenal women.
"I have a problem with the definition of the 'idol' and the 'icon'…I don't see them in that way, I see them more as artists that have shifted the world, my world at least, and therefore the world of many others. To me, it was more the desire to meet the artists that had a big impact on me. To answer some of my own questions, to explore some of my own desires, and so on and so forth."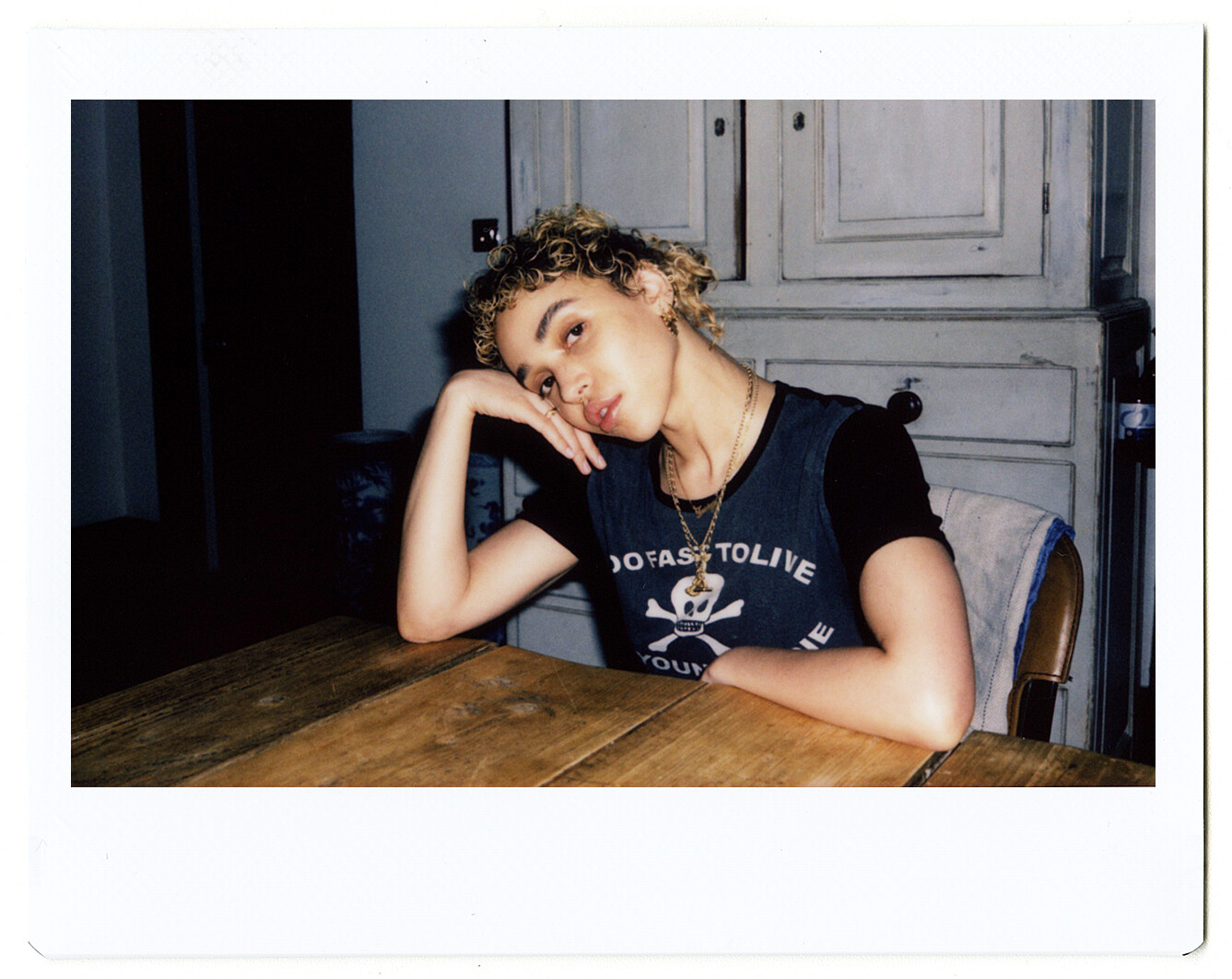 "Each of these encounters has left me with an intellectual, emotional, spiritual, and psychological inheritance that I will forever carry with me. These experiences changed me inside and out, forever."
These intimate conversations, in photo and in writing, are together a single, powerful portrait of what female creatives are to art, past, present and future, of their impact on obsolete systems and structures, and what they mean for the generations of artists to come.
Hugo Huerta Marins exploration proves the power and centrality of women in art today more than ever.
Shop 'Portrait of an Artist: Conversations with Trailblazing Creative Women' now:
Words by Daisy Greetham
Photo Credit: FKA Twigs, Photographed by Hugo Huerta Marin