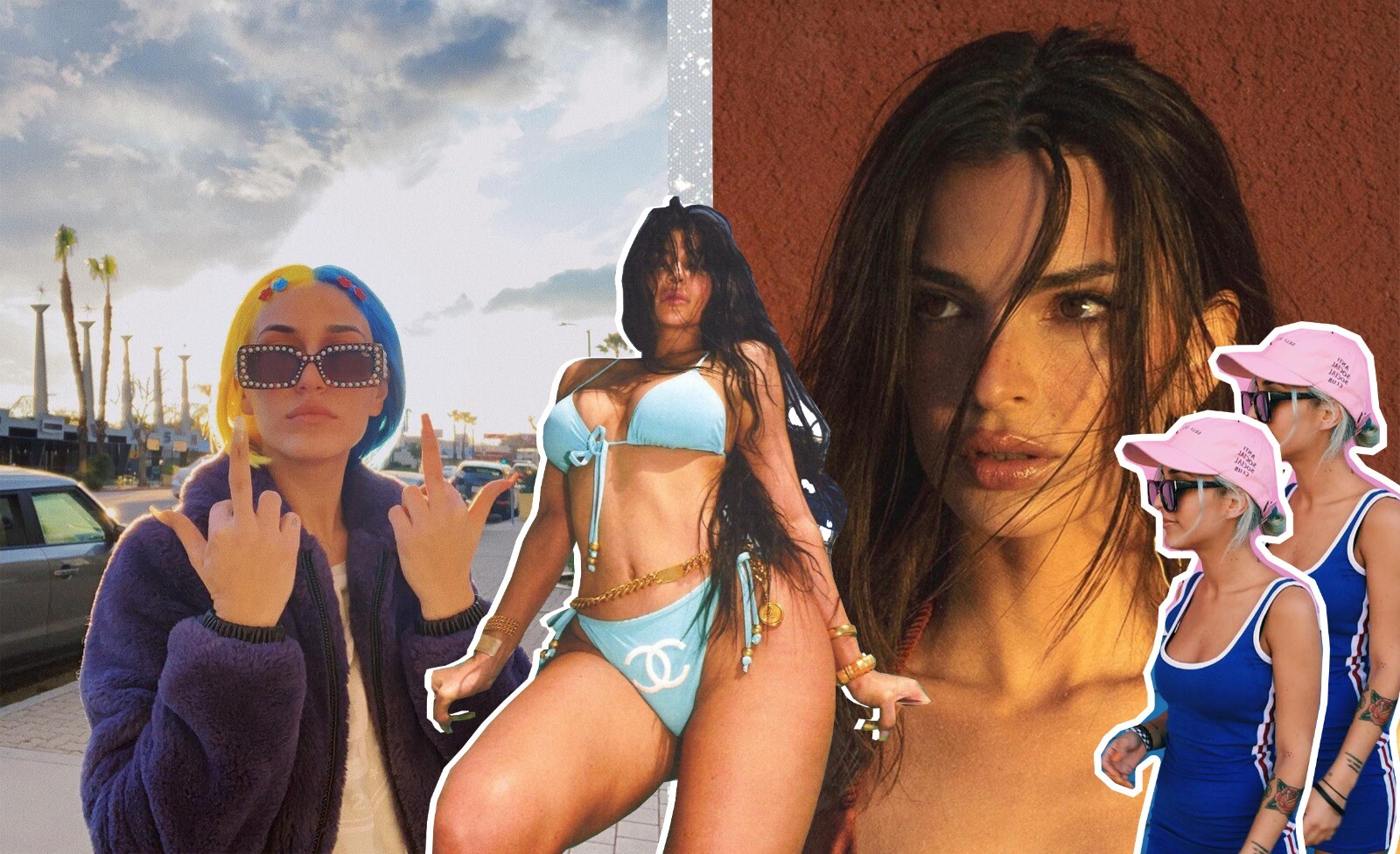 Amber Asaly has become everyone's go-to photographer. The Los-Angeles based artist is one of the main creatives behind the stunning posts published by all our favourite stars; including Kylie Jenner, Winnie Harlow and Emily Ratajkowski. Her work includes everything from fashion editorials for Puma and Frankies Bikinis to holiday photography for it-girls, however, her personal touch remains noticeable in every single shot.
Even if you may not be familiar with Amber Asaly's work at first hand you have come across her photographs and their particular style, her highly saturated colour palette, and wide-angle shots hardly go unnoticed. She's one of those photographers that has managed to revitalize film photography and its essence, most of her recent work is done on film, even the viral vacay pics taken for Kendall and Kylie Jenner. As she has said to Cosmopolitan in a recent interview this preference is simply because " film captures a vibe so much better than digital ever can and ever will, because it's one moment, click….It's just one shot". She manages to capture and create a modern work of art through the use of a camera that was almost forgotten by many.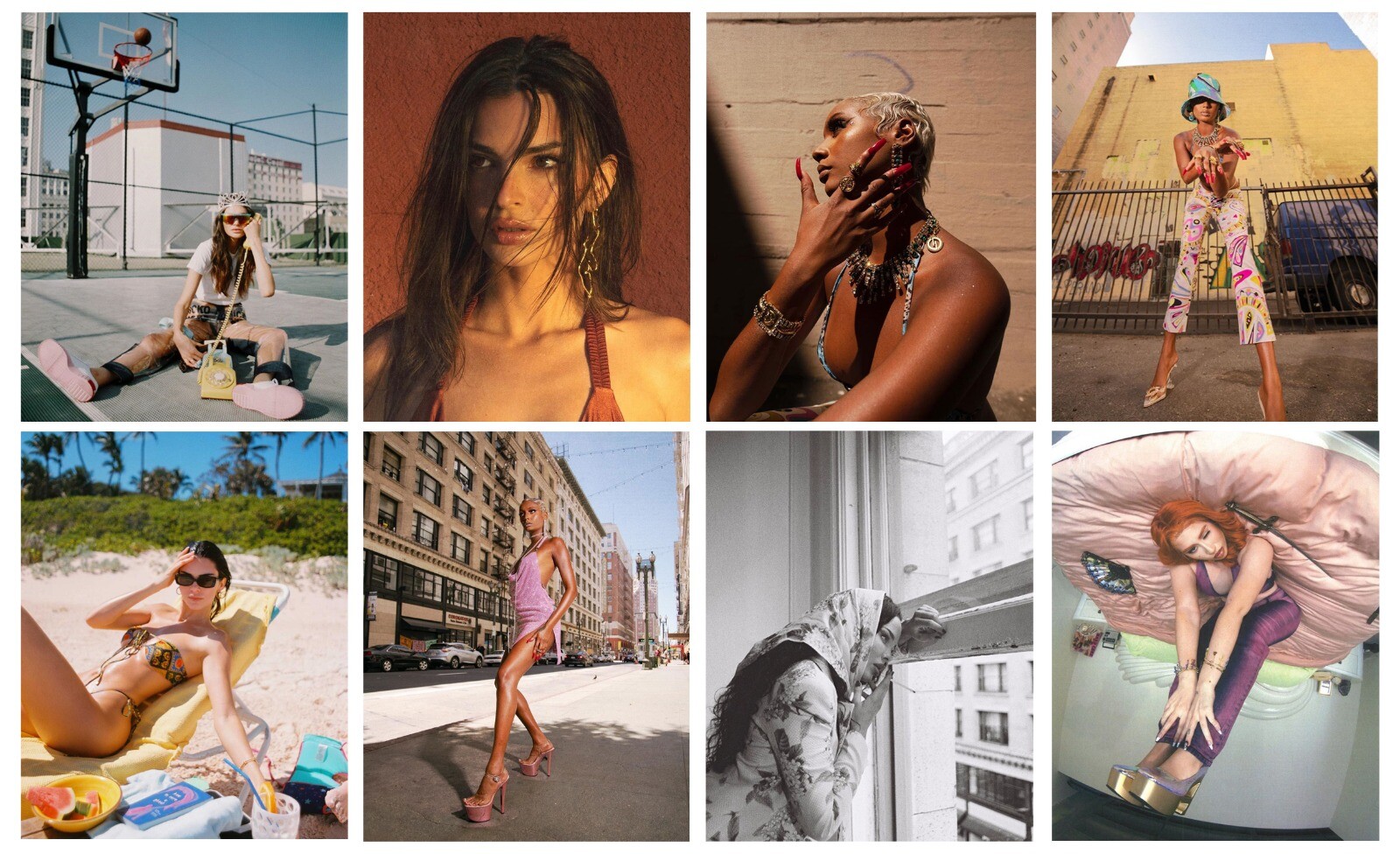 As the photographer has expressed herself through Instagram stories and posts, her photography isn't just beautiful, it's fun and genuine. It's all based on capturing moments and friends in their best form, and from that experimenting with angles, colors and edits to change the monotony of what could be a simple portrait to a creative collage or more. Every single one of her photographs demonstrates the bond and admiration she has for her models, that most of the time are her friends and do not hire her to do her work but simply contribute to the creation of a picture that we will all love and remember.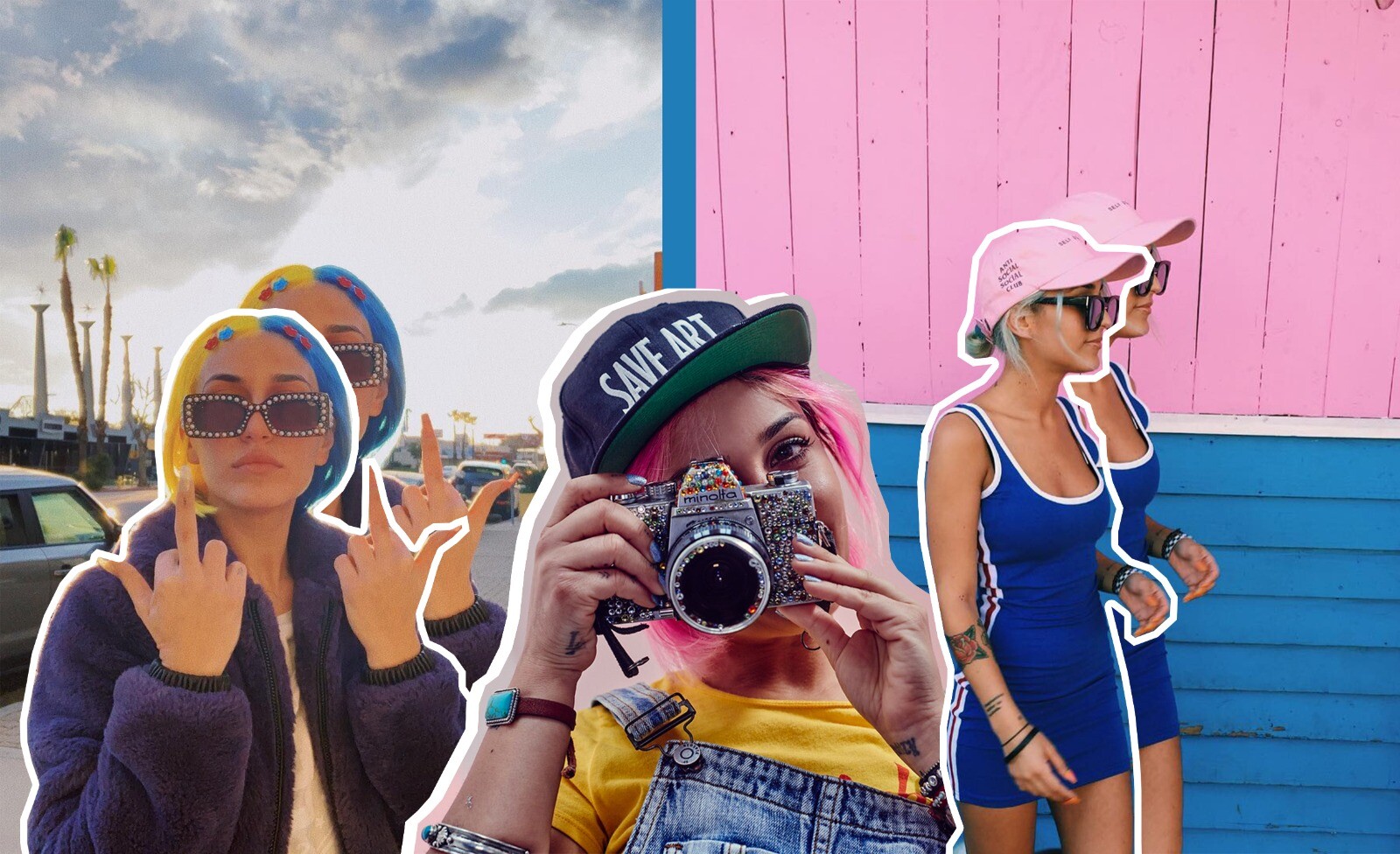 This innovation and versatility are some of the aspects we love the most about her work. She's renovating the photographic landscape, by being a young woman who's not afraid to showcase her style even if it may go against the traditional ones, and using everything at her disposal to come up with something new and daring, and all of this is accompanied by a genuine working ethos. She's clearly one of those photographers with ideals that publicly show support for issues that matter, and try to use their art to contribute to a bigger cause, as done through donations gathered from exhibitions or online sales. For this and much more, we think you should follow her, to keep up with the work and update your Instagram feed with content that will inspire you from both a creative and social perspective.
Words by Chiara Ferrari
Graphics by Georgia Walters