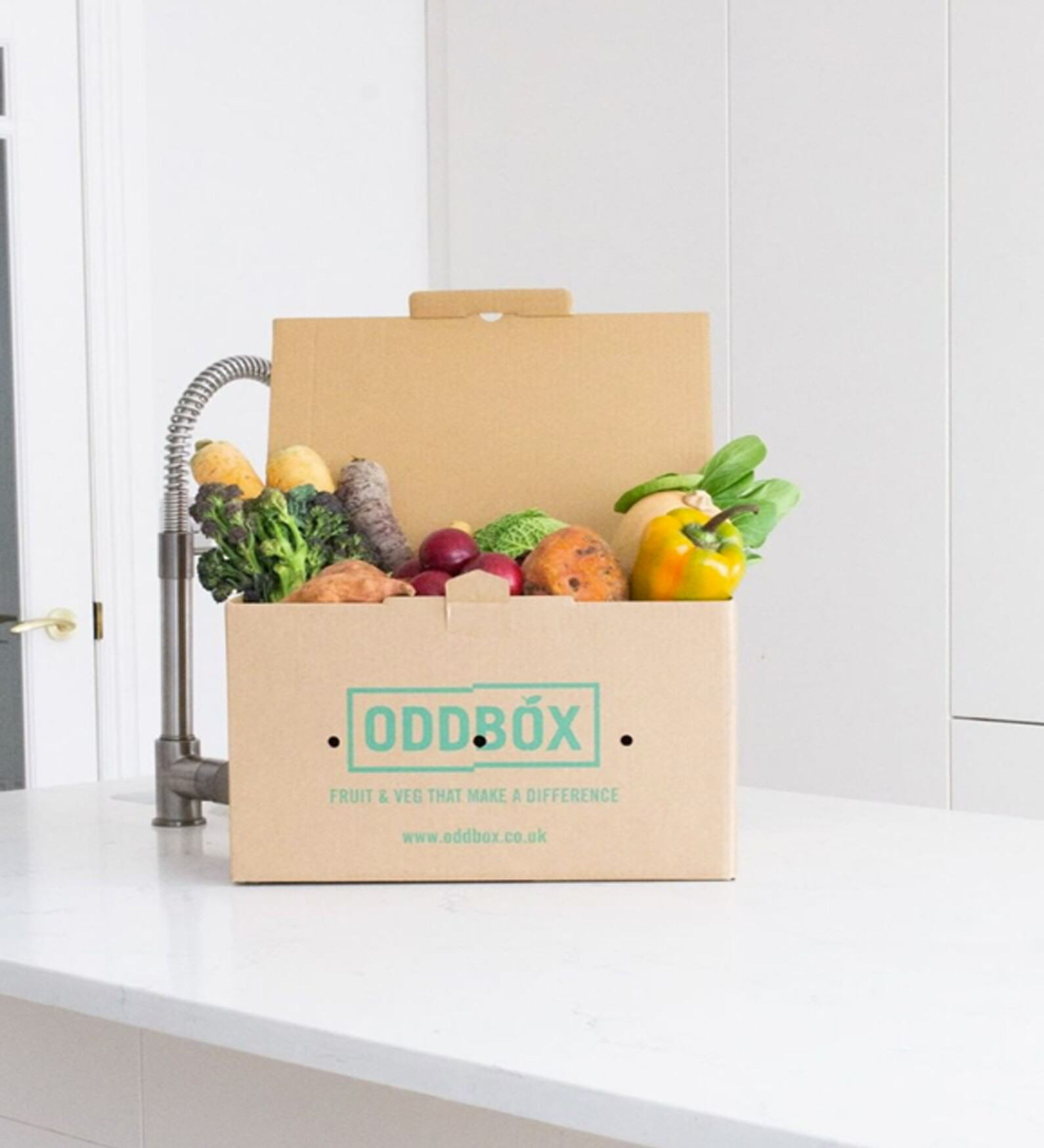 The best way to stick to your resolutions is to set them in stone, and as subscription services are becoming all the rage, we've found subscriptions for you to start in the new year depending on your resolutions, to keep you on track with your new year goals.
Healthy Food/Cooking Subscriptions
If your New Year's resolution is to eat healthier or to cook more, we've made a list of some brilliant services that bring culinary inspiration right to your door.
Gousto: Gousto's recipe boxes mean quality, sustainability and adventure, as each purchase brings you perfected recipes, the best ingredients and zero waste. You can choose your recipes, which can cater to allergies, time constraints and diets, and you receive everything you need. It's a great way to spice up your weekday meals and with so many options you'll never get tired of it.
OddBox: OddBox will help you achieve those healthy eating resolutions while satisfying any eco-friendly ones at the same time. Aimed to fight waste and save the planet, OddBox will bring "rescued" fruit and veg straight to your door, saving it from the bins it would go to after supermarket rejection.
AllPlants: If you're trying to go vegan in 2021, you might worry about meal inspiration, meal preparation and finding ingredients. But do not fear! AllPlants are here to serve you prepared meals with sustainability and spice. AllPlants have over 30 meals to choose from and a box of 6 will be delivered to your door whenever you like.
Vitamin Subscriptions
Vitamin subscriptions are the latest thing in nutrition and health – personalised and tailored vitamins and more advanced supplements straight to your door, catering to your individual and unique health needs. Another way to satisfy those New Year's resolutions on health is to sign up. Here are a few of our favourites:
Feel: Feel are an eco-friendly multi-vitamin company bound to be better than any drug store multivitamins you can find. Their formula contains 32 ingredients all at their highest absorption rates and bioavailability. With 15 vitamins, 10 Minerals, 6 phytonutrients and Alpha Lipoic Acid, these multivitamins are something else.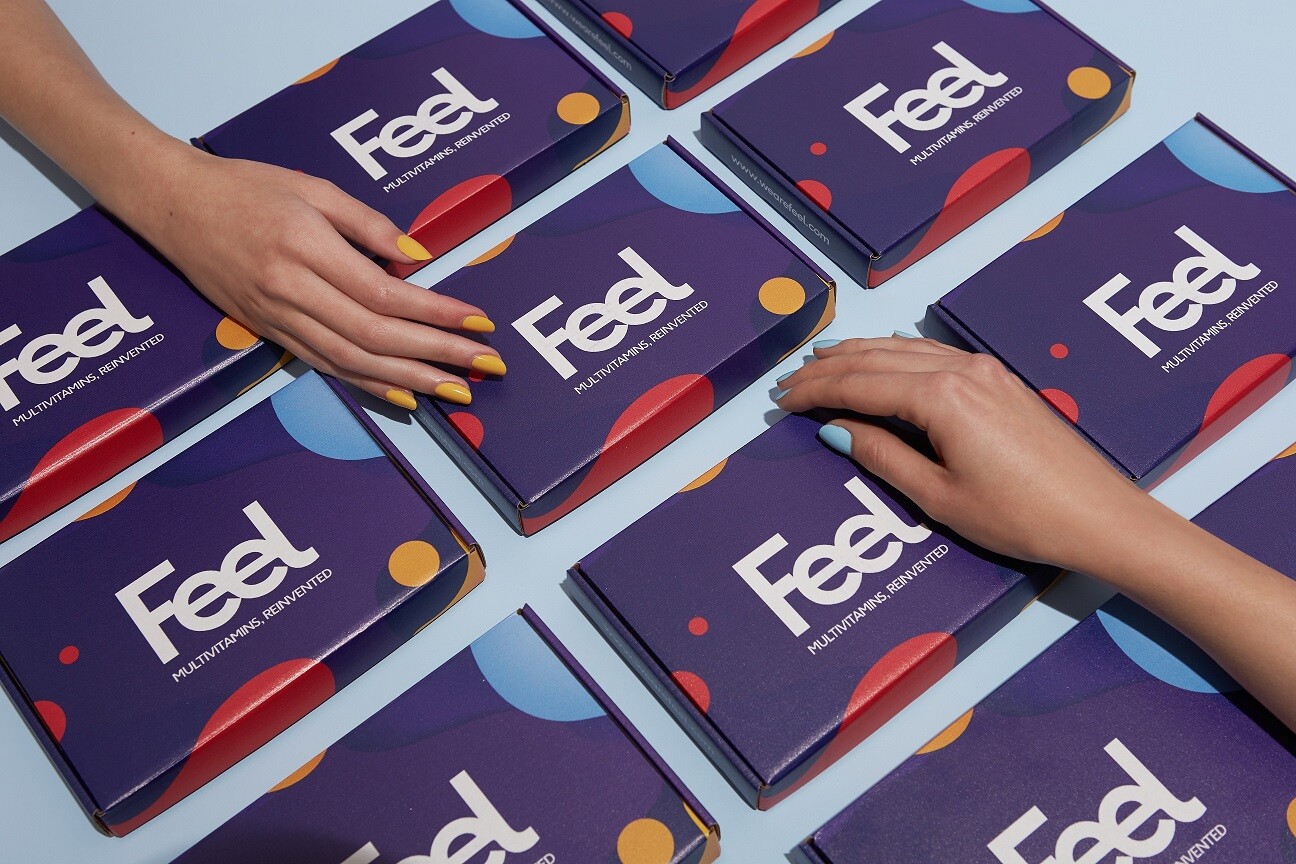 VitaminBuddy: VitaminBuddy is a flexible monthly subscription that's built around your individual lifestyle and needs. After you take their quiz on sleeping patterns, diets and things you want to improve, you can decide on a plan and get the tailored vitamins sent straight to your door. All VitaminBuddy vitamins are vegan and gluten-free.
Vitl: Vitl is another tailored subscription service, but unlike others, this company helps you reach certain goals with their supplements and vitamins. Boost your sleep quality, improve your skin health, or even use Vitl to help you conceive, with the company's female health packs that range from fertility to menopause.
Self-care and Wellness Boxes
One popular resolution is to make time for yourself and your mental health in the new year, and especially after the year we've all had it's important to keep our self-care up, even when we're busy. The following subscription services can help you relax, reflect and treat yourself in 2021.
WildWoman: WildWoman wellness boxes are well-curated, themed boxes aimed to help you with self-care, self-love and self help each month. With a non-fiction book, 4 care gifts and journaling prompts in each box, the subscription is definitely worth the money for some motivation and a little time to yourself.
BlissBox: BlissBox is the perfect subscription to spoil yourself with; focusing on the statistic that 48% of us are stressed at least once a week, this subscription wants to help you destress and look after your mental and physical well being. Each BlissBox provides you with an activity, a useful item, something for self-care, a treat and a sense stimulator, catering to every aspect of relaxation and pampering to really release the stress.
Pause: Pause is here to help you with your mental health, while you help someone else with theirs; as a product of the charity Mind, this subscription service will send you a box of goodies each month while your £7.50 goes towards Mind's projects. In the monthly box you'll receive an activity, to help you destress and learn a new skill, and some mindfulness gifts depending on the monthly theme.
BuddyBox: BuddyBox subscriptions are boxes of comfort and calm that help you contribute to mental health services. With beautiful graphics and thoughtfully crafted goodies, BuddyBoxes encourage you to be kind to yourself each month, and every package's theme corresponds to the messages of the project's organisation Blurt, which focuses on increasing awareness and reducing stigma around depression.
Donations
Your New Year's resolution might be to give more, to support charities or those in need. One great way to do this is to subscribe to a charity donation subscription; donate each month and receive a sponsor's gift box. With Pause Boxes and BuddyBox subscriptions also going to a good cause, here are some other charitable subscriptions we love:
Shelterbox Book Club: Shelterbox Book Club is a £10 monthly subscription from which you receive a book to read every six weeks. These books are by authors from all around the world that have been helped by Shelterbox's international aid, every month, the book club community decides on which book to read and once you've read it there are online discussions you can be a part of. It's accessible, affordable and the money goes directly to Shelterbox projects.
Stand4Socks Surprise Per Month: Stand4Socks are a brand that gives socks to the homeless for every pair sold, and with great designs, ethical sources and sustainable posting, subscribing to their monthly boxes is a brilliant idea. You can leave the designs as a surprise, or choose from options. For just £12 a month, it's a gift, for you and someone else, that just keeps giving.
Words by Daisy Grace Greetham