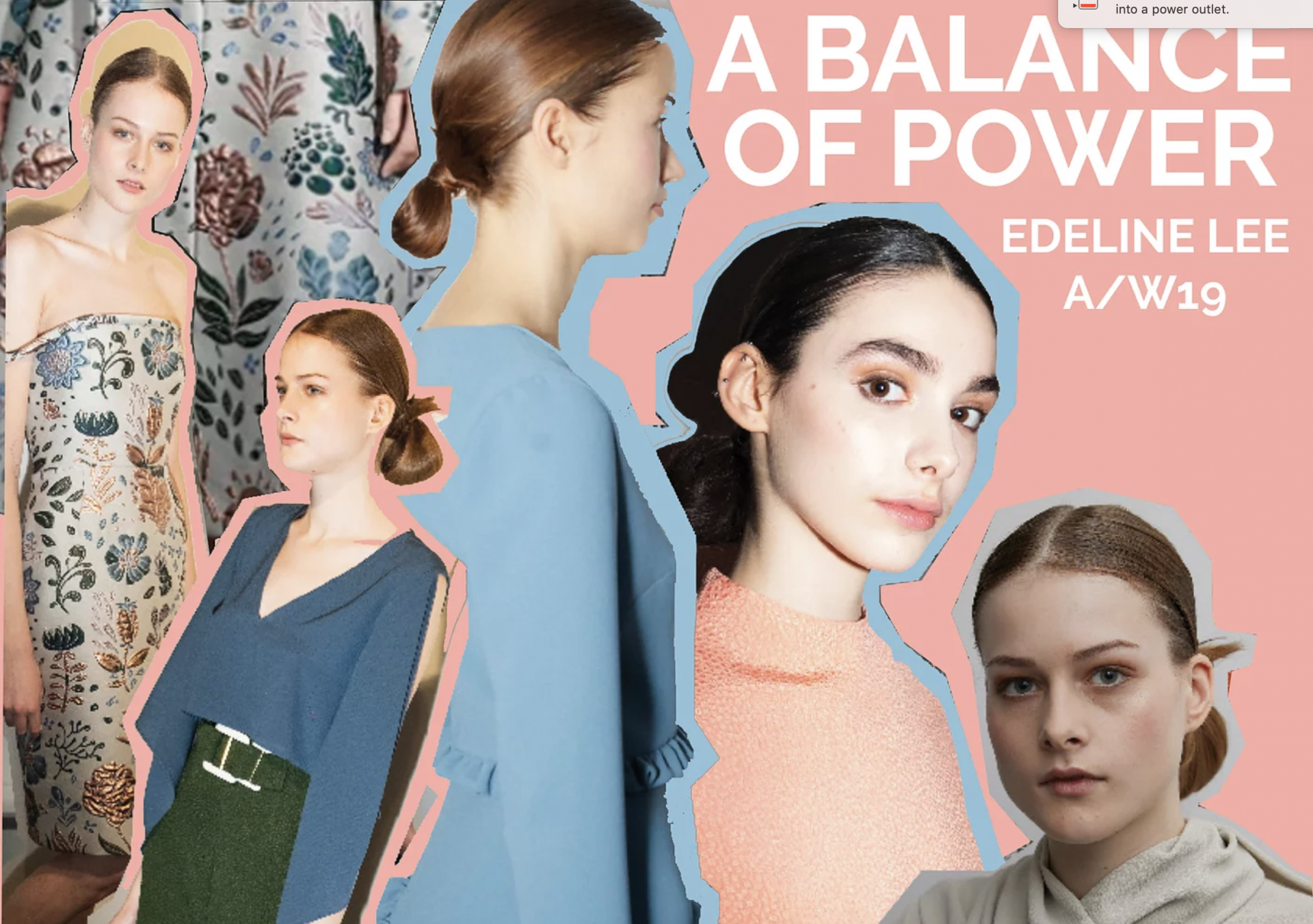 Canadian-British designer Edeline Lee had a fresh take on AW19; and given the prominence of discussions around powerhouse women right now, it was entirely appropriate.
The mood of Lee's presentation is best described as thoughtful. She invited 35 influential women at the top of their game to the stage, allowing each one three minutes of her two hour presentation to speak for their cause. While there were moments at which the audience giggled at the speaker's anecdotes; the room was mainly awash with pensive nods and a kind of intrigued emotional understanding between listener and speaker.
Each speaker was dressed in black as a direct contrast to the model they accompanied, who were all sporting designs from Lee's AW19 collection. Typical of the designer, yet still as romantic and enticing as ever, the models donned ruffled sleeves, skirts and necklines in a palette of muted blues and pinks. Other silhouettes featured burnt oranges and bottle greens; while girlish midi dresses in wide, loose flowing shapes and intricate floral patterns perfectly depicted her aim to fuse femininity with freedom.
Author and journalist Reni Eddo-Lodge read an extract from her book "Why I'm No Longer Talking to White People About Race"; Computer scientist Dame Wendy Hall spoke of her contribution to the evolution of the mobile phone (and why women shouldn't be scared to work in IT); and there was even a short performance from beatboxer Grace Savage.
It's safe to say, Edeline Lee succeeded not only in innovatively showcasing her collection, but in giving the 'Future Lady' she designs for a voice.
Tags: