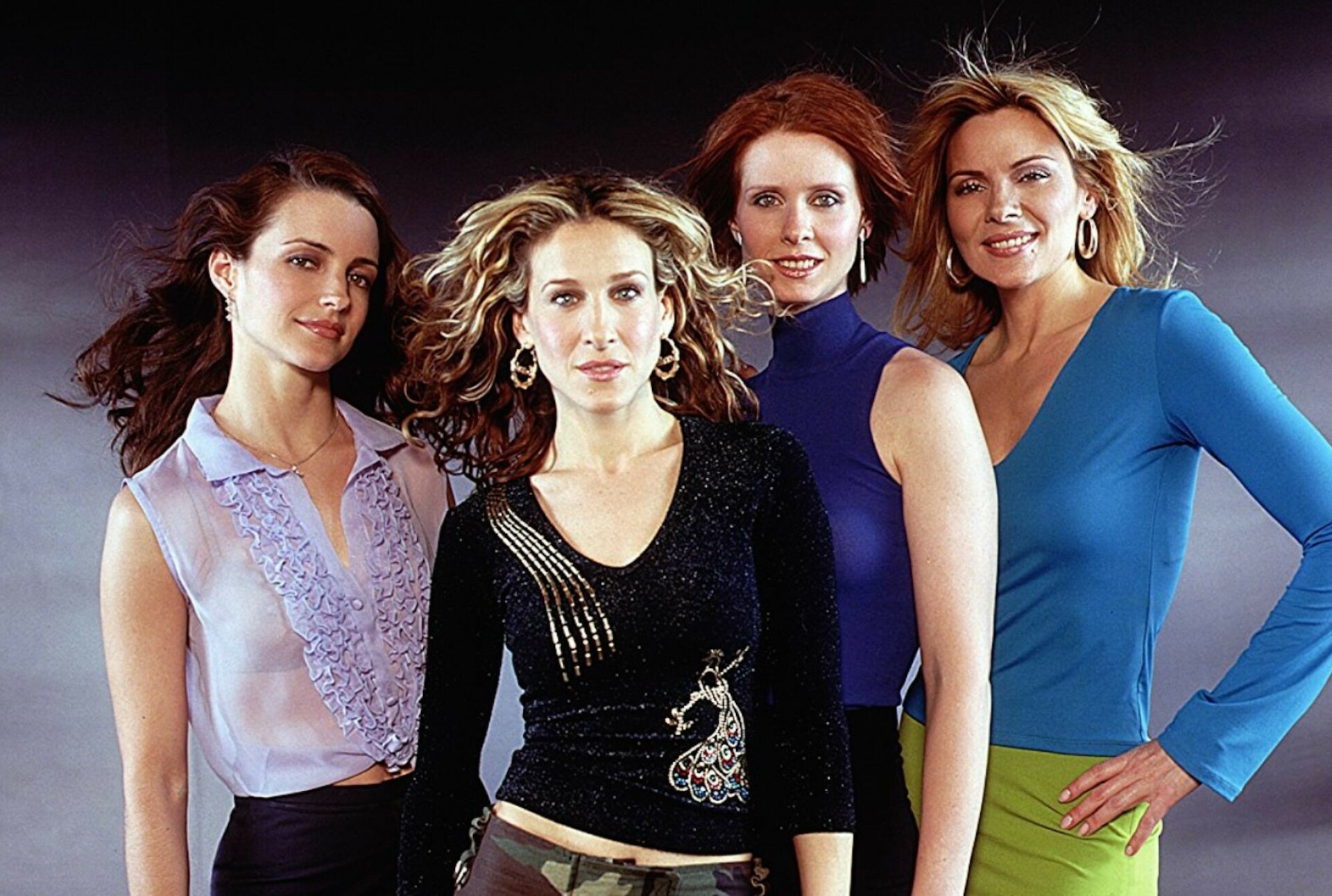 Sex And The City will always be one of the most iconic sitcoms of the early 2000s because of the lines, the fashion and the empowerment. HBO Max have clearly recognised this, as a reboot of the show has been confirmed recently. The limited series will return with 3 out of 4 original cast members (Sarah Jessica Parker, Cynthia Nixon and Kristin Davis) according to reports, with no airing date confirmed just yet.
In light of this brilliant, binge-worthy news, here are our 5 favourite Sex And The City looks, and where to get them.
Carrie Bradshaw's Muskrat Coat
Carrie's fur coat is so iconic it doesn't really matter what she wore with it. But with one of Carrie's patterned midi dresses, paired with a bag and any of her mules – taking to the streets of New York always seemed like a catwalk.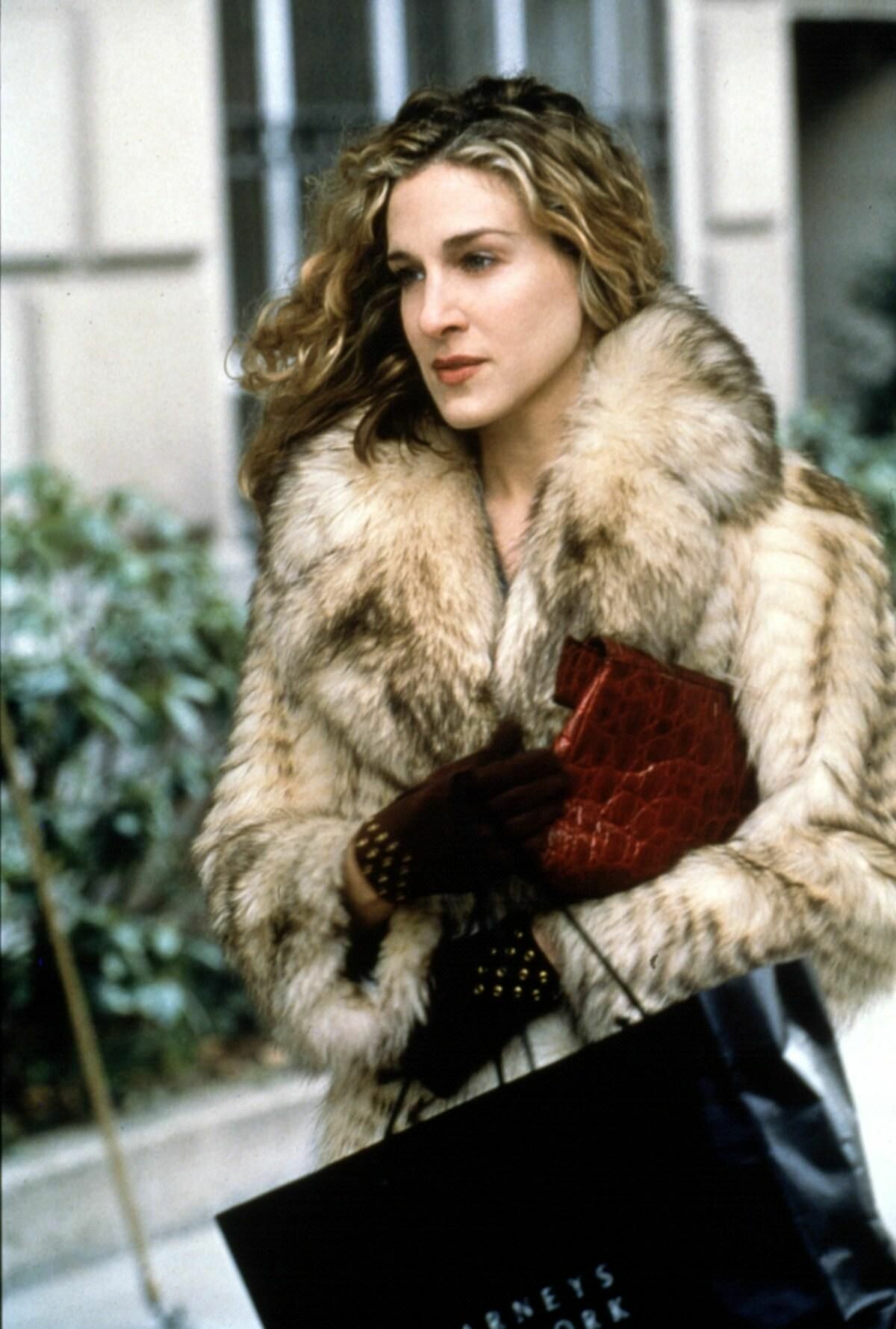 Carrie Bradshaw's Writing Outfits
Nothing screams Sex And The City like romanticising Carrie's comfortable writing outfits. Keeping it trendy, Carrie mostly wore tank tops, shorts and sometimes with a good fitted cardigan while writing her column. With the pandemic encouraging us all to stay home, this is the kind of look we can use to romanticise our working from home.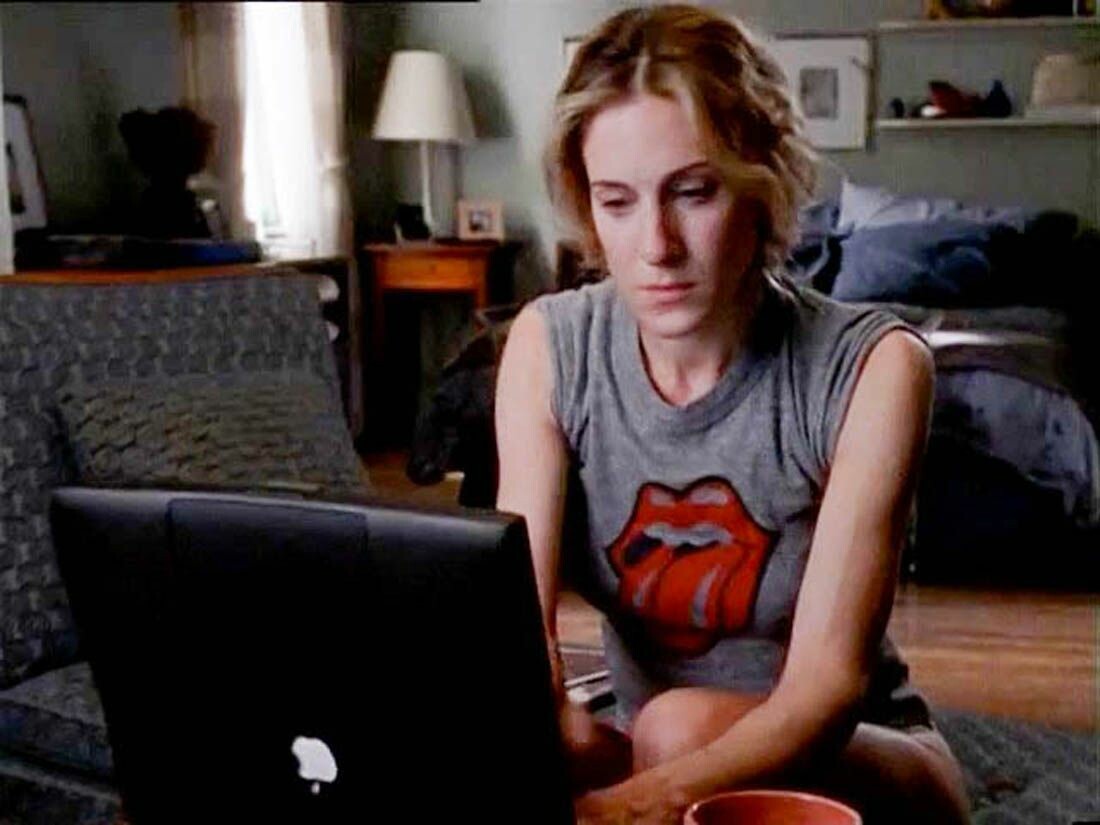 Samantha Jones' Red Strappy Dress
No one wore red like Samantha did in Sex And The City, nor did they rock her statement earrings quite the same. Amongst her iconic, powerful and sexy looks, Samantha's timeless red dress with a matching bold lip takes the cake by far.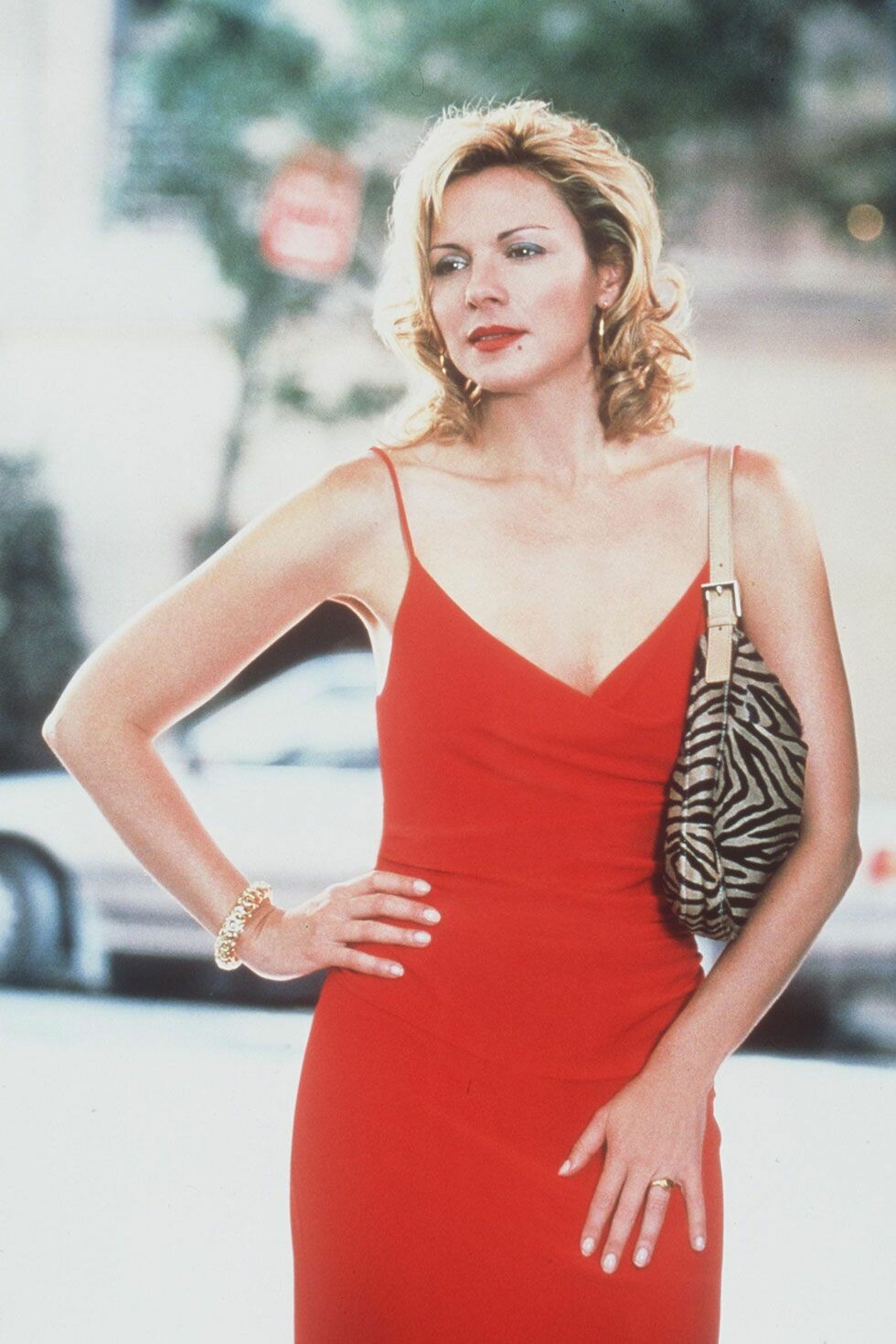 Miranda Hobbes' Tailored Combos
Throughout the series Miranda oozed power with her tailored blazers and matching skirts or trousers, sometimes complemented by a statement brooch. These outfits matched her feisty, career-centred character with a flair that's still iconic today.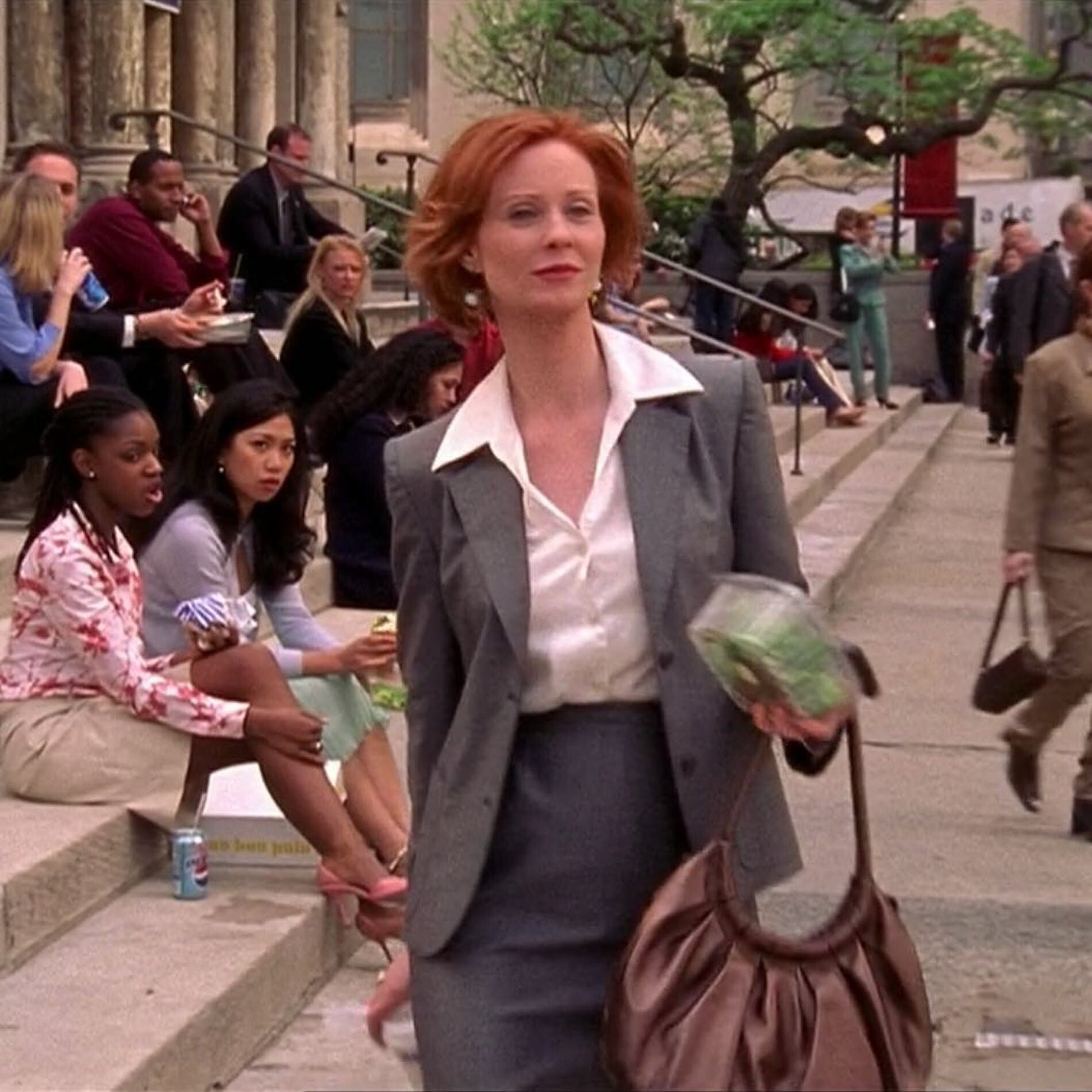 Carrie's Christian Dior Dress
Carrie's Christian Dior Newspaper Dress from season 3 was an iconic look that's been mentioned in lots of 'Who Wore It Best' debates ever since. The John Galliano dress is still a sought after garment in terms of vintage collections and it looked so good on Sarah Jessica Parker that she wore it again for the franchise's second film, Sex And The City 2.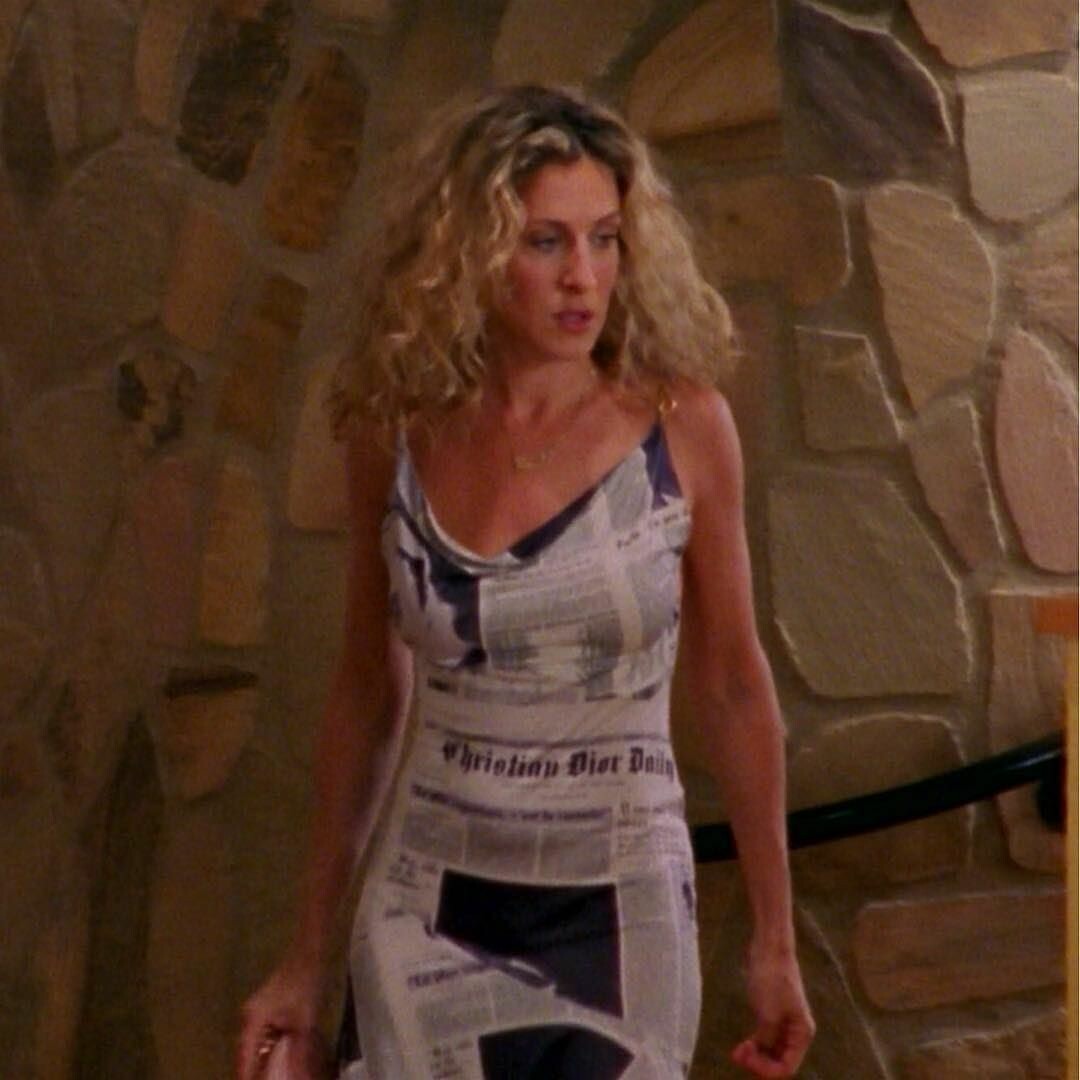 Words by Daisy Grace Greetham