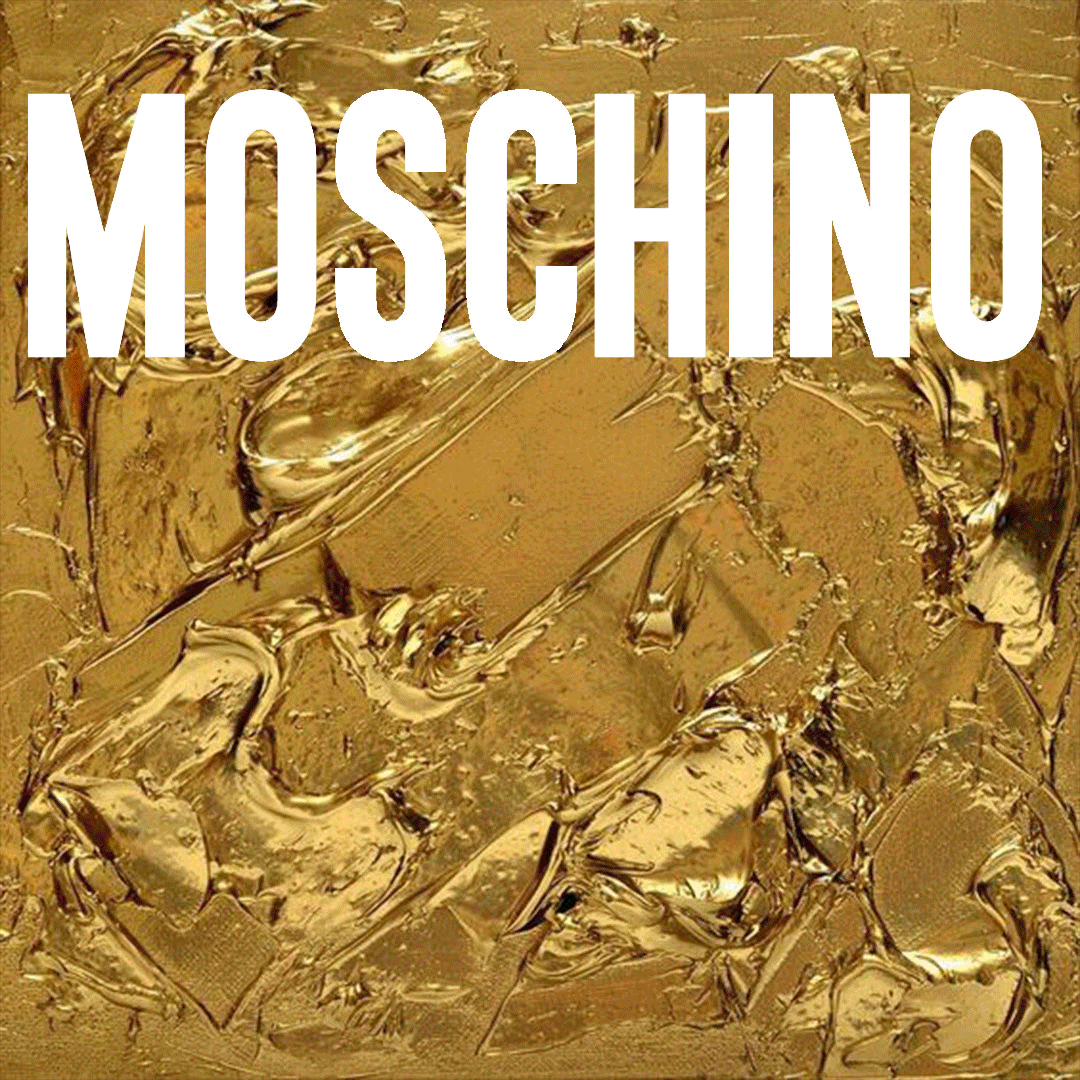 Having long dreamt of reimagining the works of one of his heroes, Italian film director ,and screenwriter Federico Fellini, Moschino's creative director Jeremy Scott brought his favourite cinematic inspiration to life on the runway at the Moschino's pre-fall 2019 collection in Rome.
The magic took place inside the historic Cinecittὰ studios, the largest film studio in Italy which has shot over 3000 films including Casanova and La Dolce Vita. Calling out Fellini's characters from La Dolce Vita, 8 1/2, and Satyricon, Jeremy excitedly explains backstage, "It's Fellini.
"It's all the things I love about him mixed together. There are exaggerations, off-duty showgirls, Casanovas, Centurions. It's surreal, it's otherworldly."
Men and women strutted down the runway sporting luxurious clothes reminiscing Fellini's greatest characters, leading the crowd to gasp in awe. A model in a rose red strapless floor-length gown and blonde wig brought up images of Swedish goddess Anita Ekberg in La Dolce Vita prancing in Rome's Trevi Fountain.
Jeremy worked ancient Latin font in satin numbers with ghosts of Italian nobility brought to life in duchess dresses, cage skirts ,and maxi wigs. The fantastical runway was brimming with royal bronze and scarlet colours with characters dressed as Imperial Roman figures who seemed to walk directly off the set of Satyricon.
Feathers and beads embedded on duffel coats and bomber jackets were sported by men, with tweed suits embroidered with beaded lattice and crowns resembling a prince. Who said princes were limited to adorning suits? A male model was seen stepping out in a leather jacket paired with a tutu – a complete spin on traditional white-tie dressing.
Jeremy Scott came, he saw, and he conquered.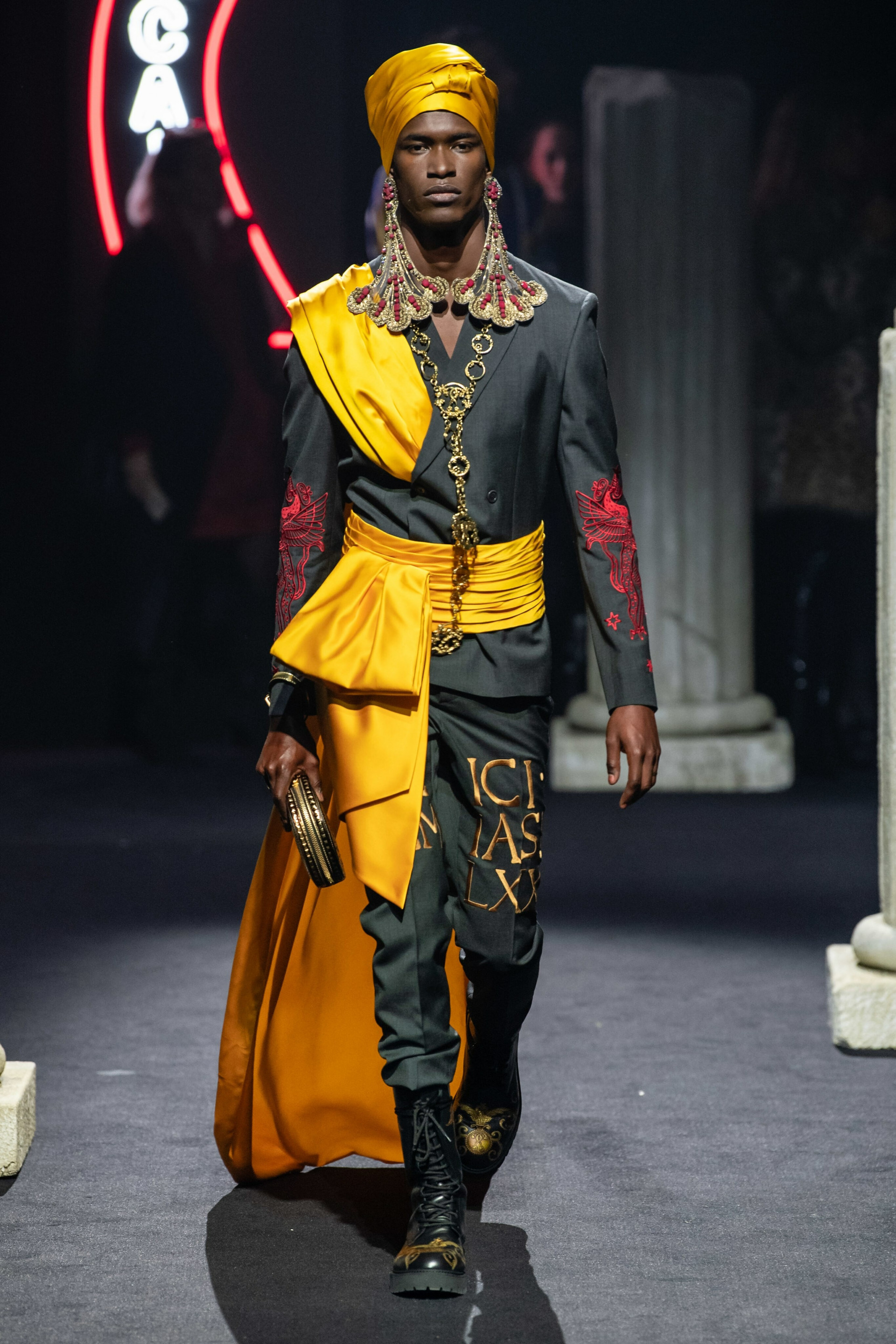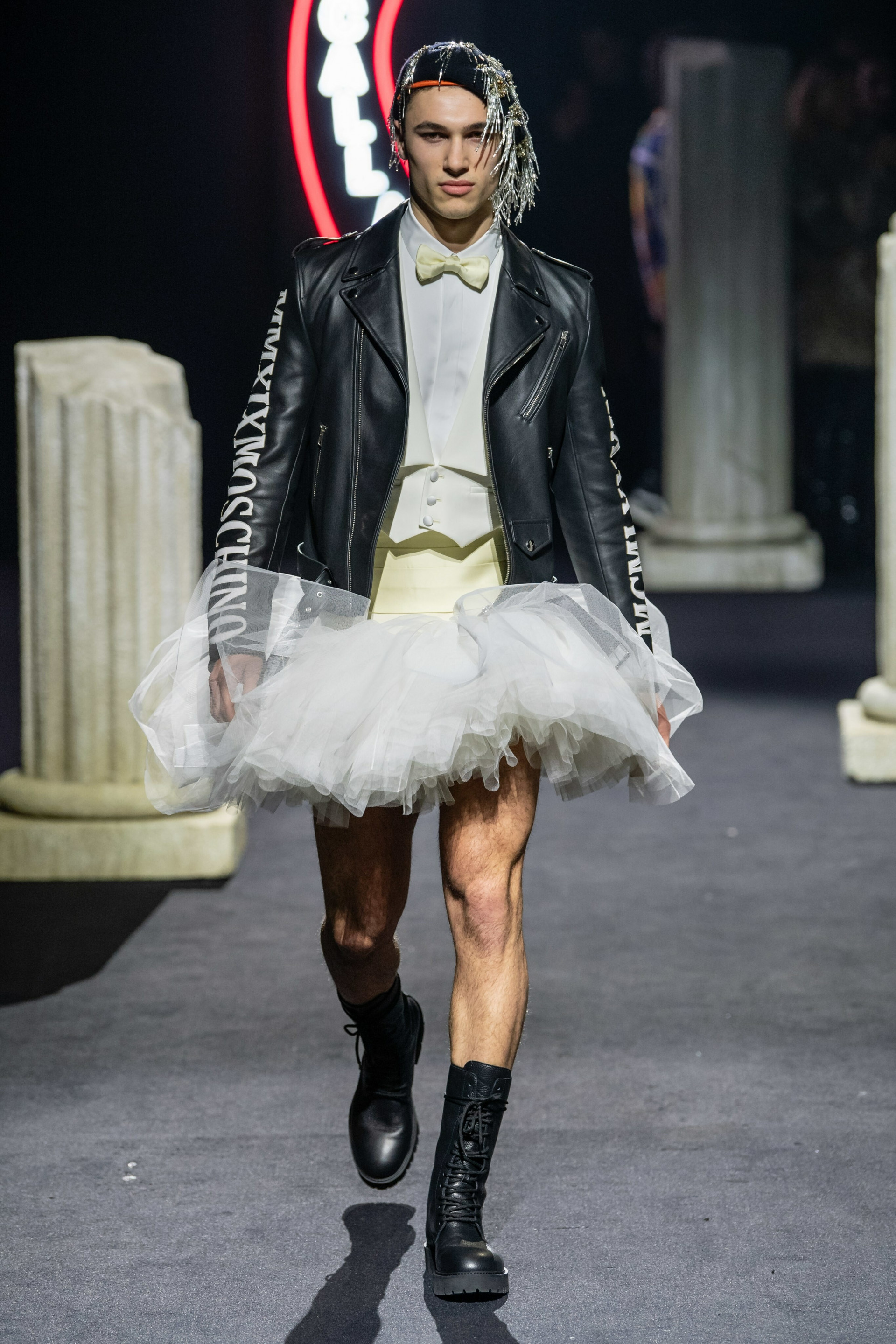 Thank you for engaging with Voir Fashion Digital.
It is important that we communicate a unique brand of fashion, beauty, trends and lifestyle to you on a regular basis, all we ask is that you share our content, and subscribe to receive even more exciting updates and competitions directly to you inbox.