From shooting to stardom with his roles in indie movies 'We need to talk about Kevin' and 'The Perks of being a Wallflower' to recurring roles in Hollywood franchises such as DC's 'Justice League' and Harry Potter spin-off 'Fantastic Beasts', Ezra Miller has made a name for himself as a movie star. However, he is so much more than that.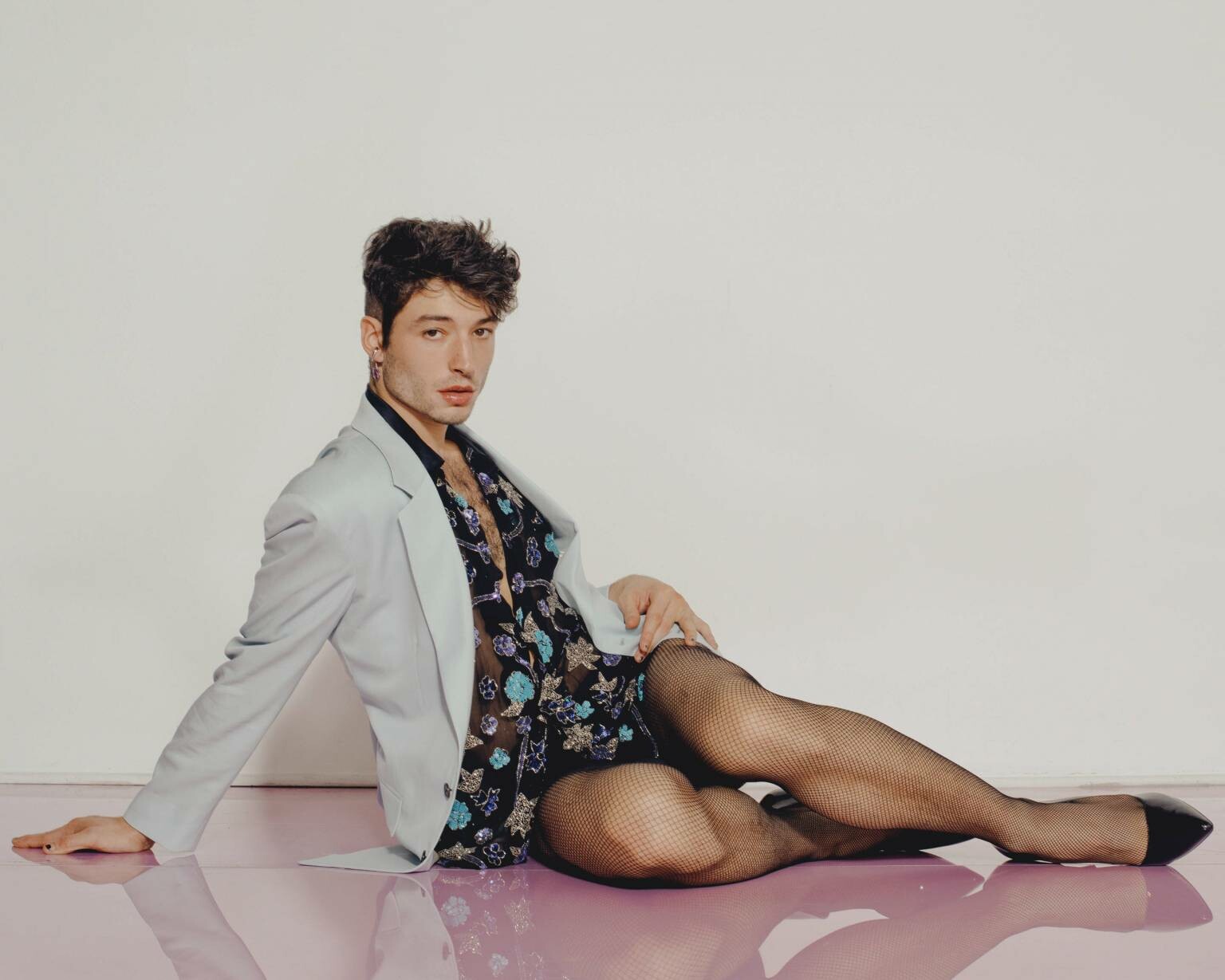 The 26-year-old lives on a farm in Vermont, is part of a gender-queer rock band 'The Sons of an Illustrious Father', and told reporters once in an interview: 'I don't identity as a man, I don't identify as a woman. I barely identify as human.'
His approach to life, and fame has already led him to icon status among Generation Z, and he is proud to be among those leading Hollywood away from the 'racist, sexist, rape-culture mess' that it once was.
Ezra Miller's gender-bending fashion sense, and willingness to be completely true to his soul, has put him in the spotlight in recent weeks as he promotes his latest role.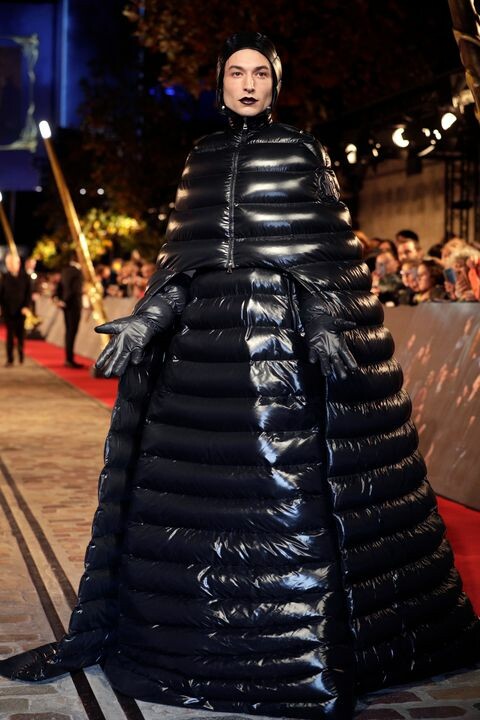 He took centre stage on both red carpets for the 'Fantastic Beasts: The Crimes of Grindelwald' premiers. First, showing the world how exciting gender-neutral dressing can be in a black Moncler puffer jacket dress which led to him being compared to a 'sassy sleeping bag'. Later, at the London premier, Miller dressed in homage to the world's most famous wizard's pet owl, Hedwig, with the 'killing curse' Avada Kedavra painted onto his hands. All over white, top half covered in feathers and silver glitter under his eyes, emphasising once again the definition of his features. It's no wonder he was cast as a magician, everything about him is truly spellbinding.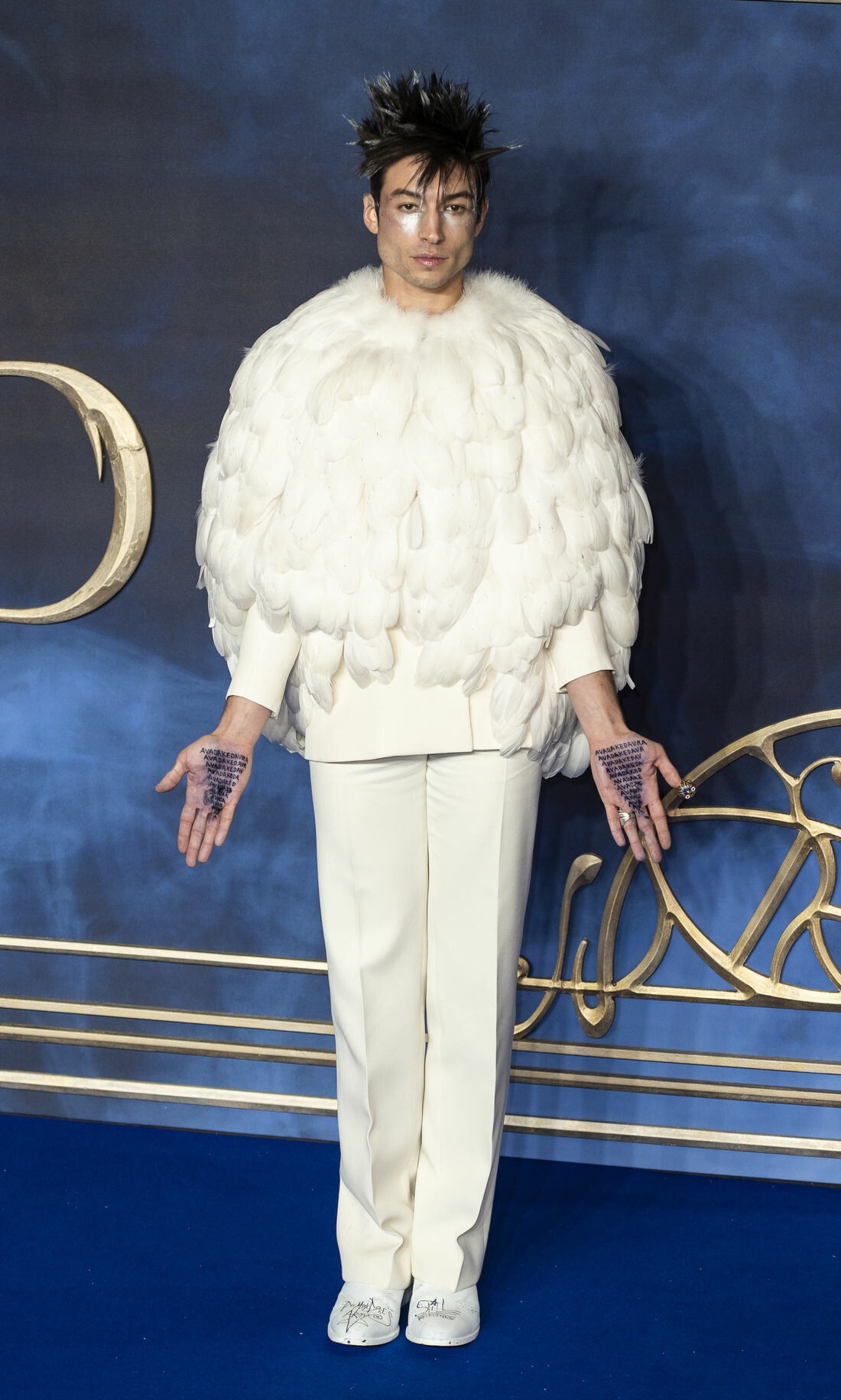 It isn't just red carpets that get fans of Miller all excited, in the space of a week both Playboy and GQ Style revealed covers, interviews, and shoots with the star. In the GQ Style interview, writer Allie Jones met Miller at his home, where he wore a paint-splattered Alexander McQueen coat while aiding the labour of one of his four goats (noisette) and pondering what McQueen himself would think of the situation:
"If I think about what [McQueen] would want me to do while wearing this coat—f***ing be a midwife at a goat birth? F**k yeah!"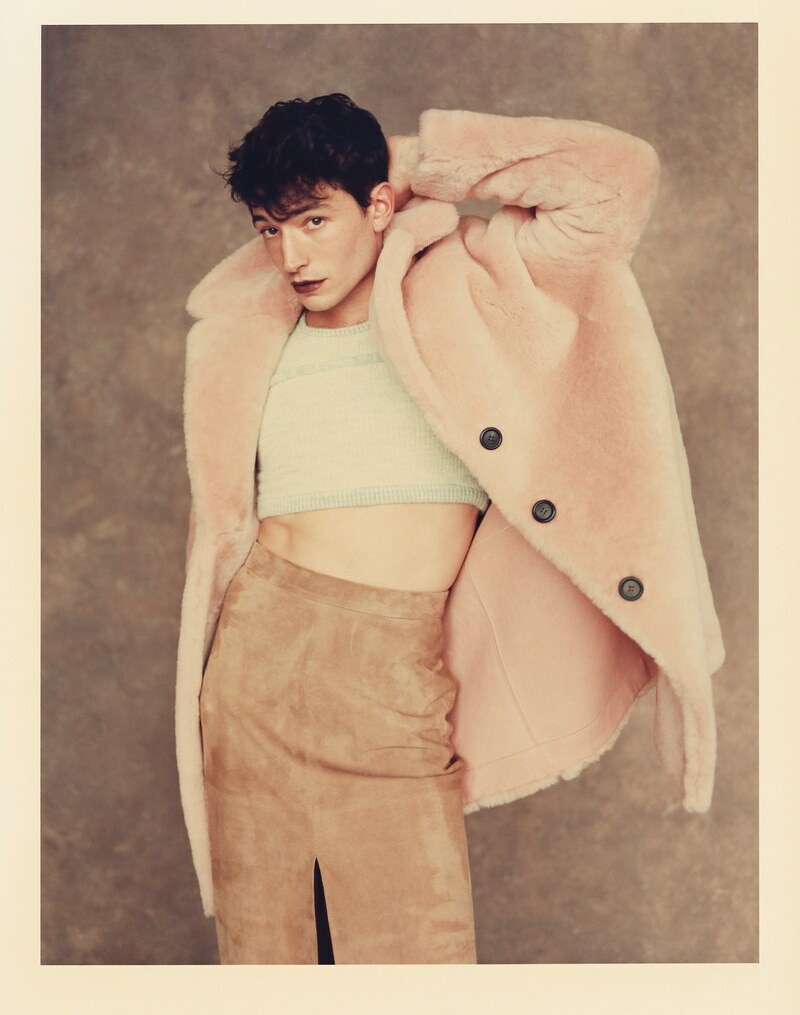 Prior to the interview, Miller was shot for GQ Style with an apprehension that his ways of expression wouldn't fit the mould. The fact that he was surprised at how much room there was for his 'very strange and fluid expressions' just goes to show how the preconceptions of masculinity in both the fashion and entertainment industries are changing, with personalities like Ezra Miller leading the way.
He certainly led the way in his Playboy shoot. Posing provocatively in bunny ears, bright red lipstick, fishnet tights and 14-inch heels on the cover of a magazine that historically upheld the gender roles Miller is now abolishing, it's nothing short of iconic. The other outfits for that shoot included a peach tulle dress, cream boiler suit, and transparent/lace baby pink dress with matching ears. The way Ezra presents himself is refreshingly modern, and who knows, perhaps setting the precedent for Hollywood stars of the future.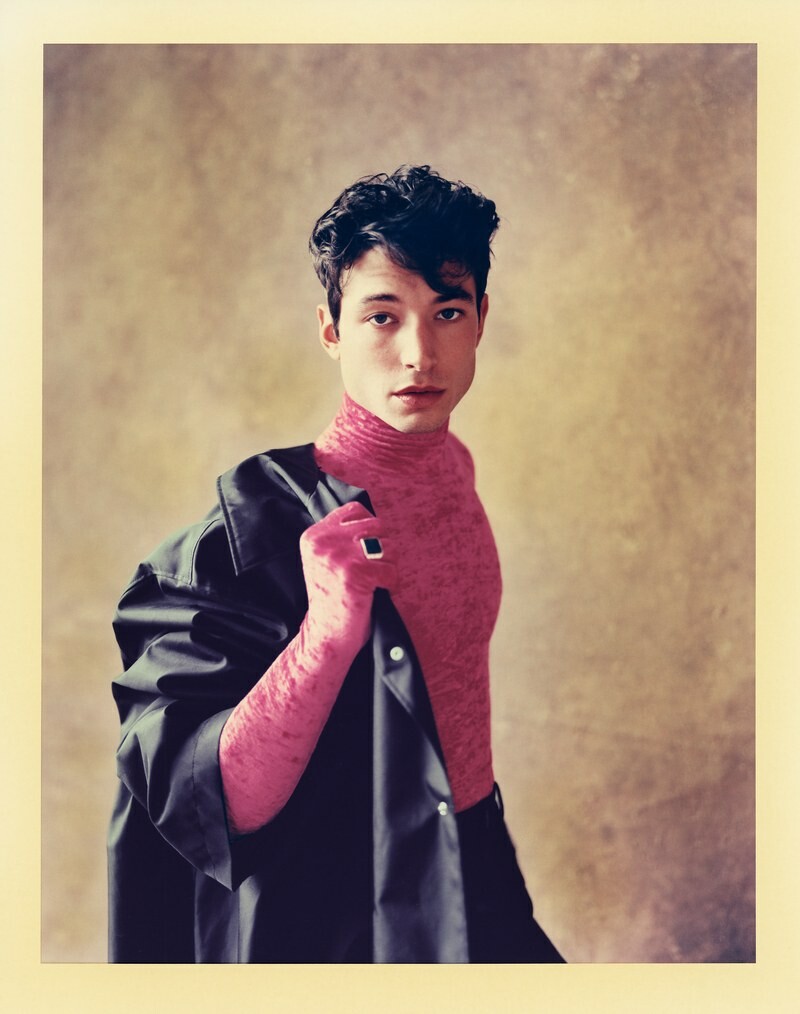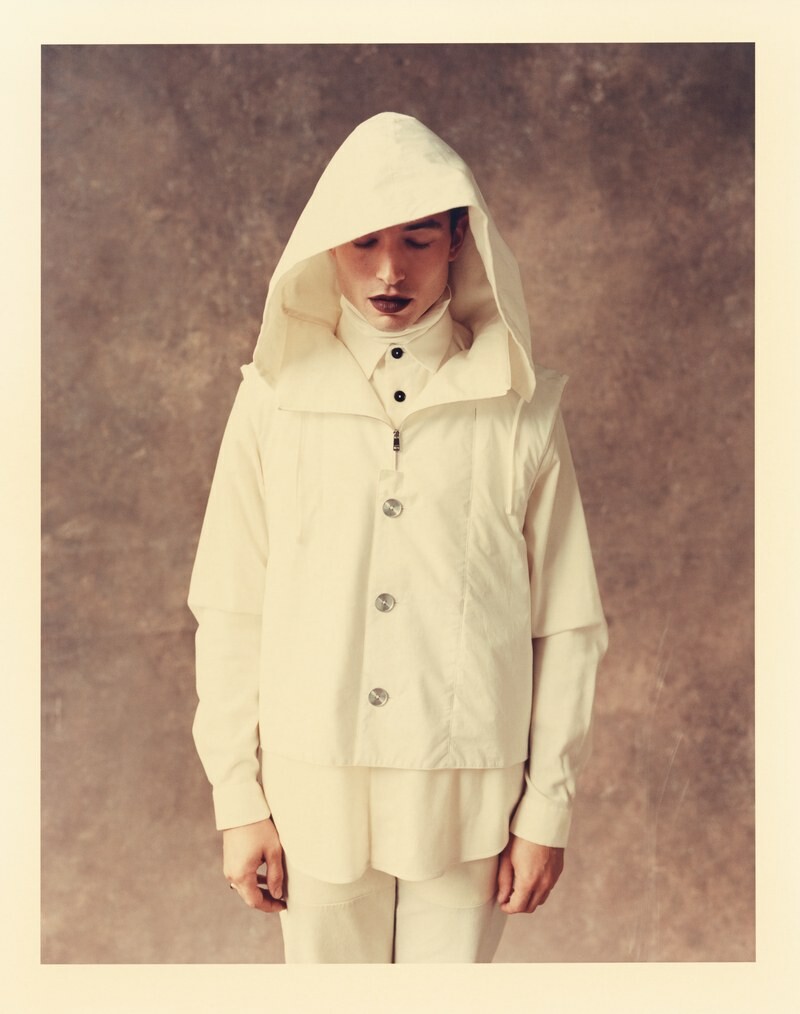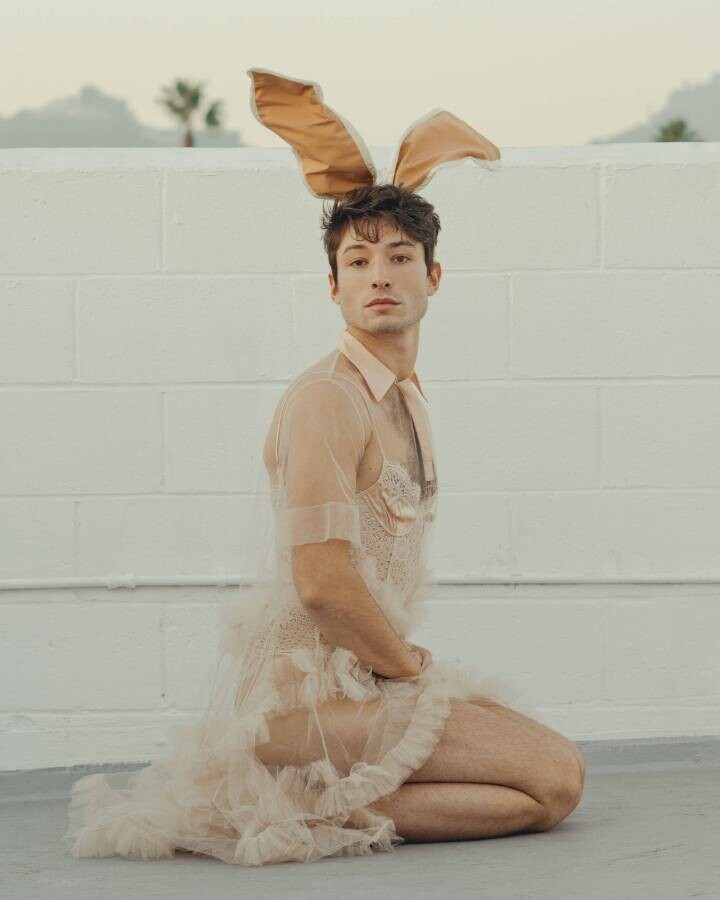 Thank you for engaging with Voir Fashion Digital.
It is important that we communicate a unique brand of fashion, beauty, trends and lifestyle to you on a regular basis, all we ask is that you share our content, and subscribe to receive even more exciting updates and competitions directly to your inbox.