Are you looking to survive an eternal winter? Worried you'll freeze due to the rapid temperature drops of climate change? Well Maison Margiela may have just got your back, quite literally. Like a hot chocolate on a cold day, the Maison Margiela Fall 18 collection promises warmth and feelings of contentment.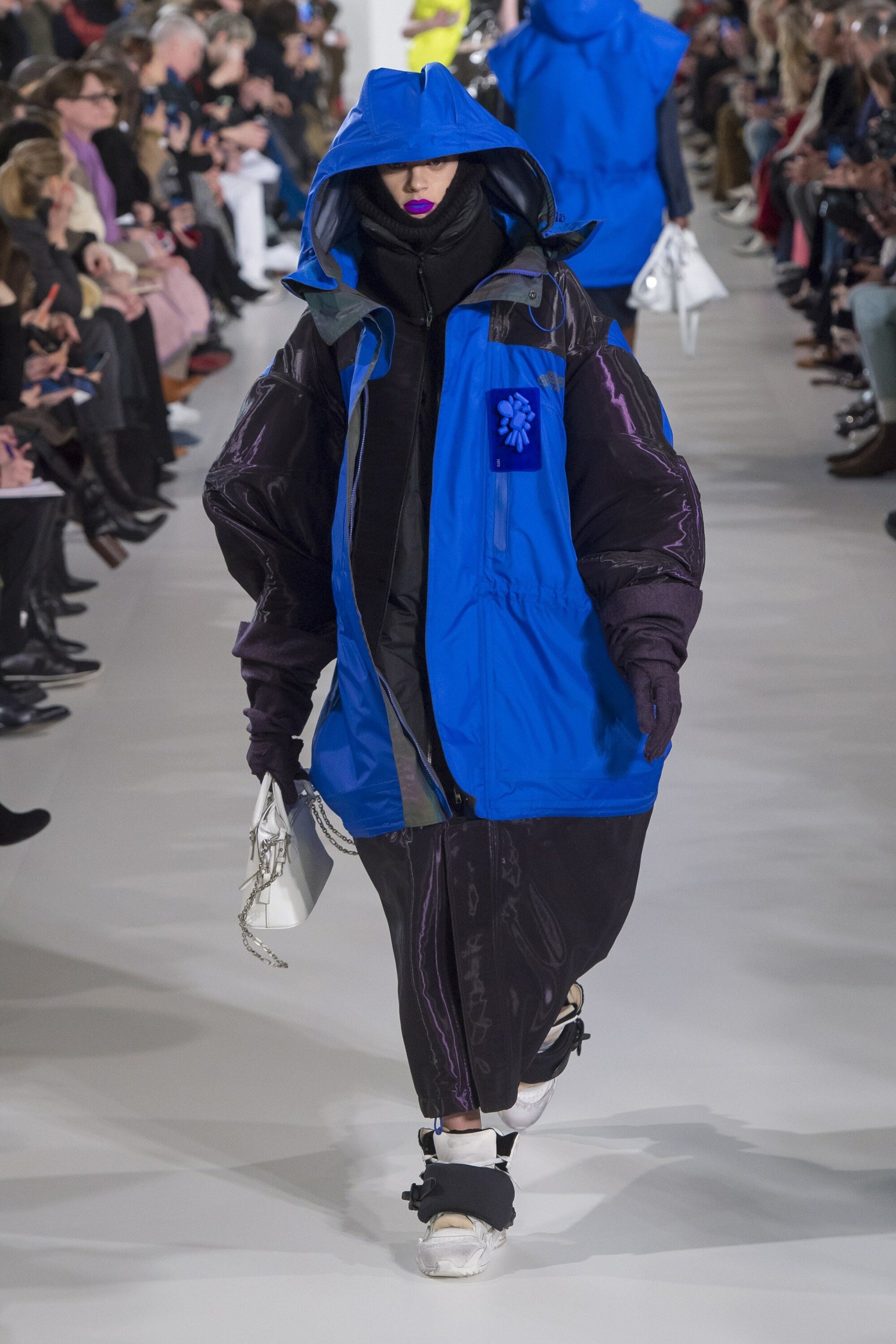 Coat silhouettes the size of small cars walked the runways at the latest Margiela show- they'd surely keep you warm in the coming cold weather, especially if styled in layers reminiscent to that on the runway.
A vast array of coats left anyone looking for outerwear spoiled for choice. Do you go for the transparent mac? The over-sized iridescent puffer coat? The traditional style yellow raincoat or a futuristic trench coat? Whatever your choice, any of these pieces would surely add a head-turning get-up to anyone's wardrobe.
This collection definitely isn't for the faint hearted, with the fabric combinations creating strange, almost otherworldly looks that still thankfully remain at the height of fashion.
The word apocalypse comes to mind when looking at Galliano's creations, most likely due to the mix of colours and textures of the fabrics. The smooth and sleek metallics and iridescents paired with softer printed fabrics and transparent PVC make for the softer, more fantasy-like side of the collection, not to say that these combinations don't pack a punch.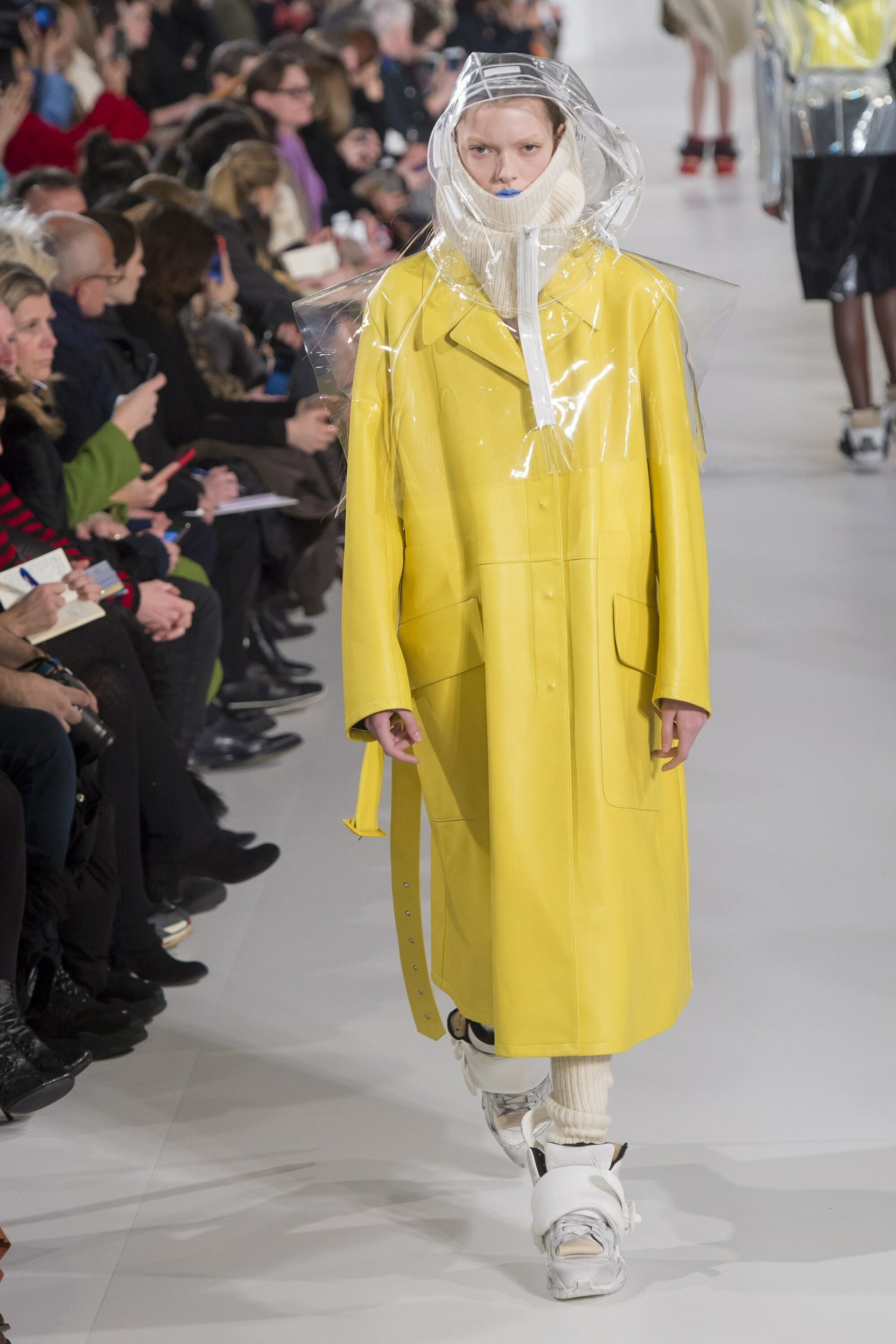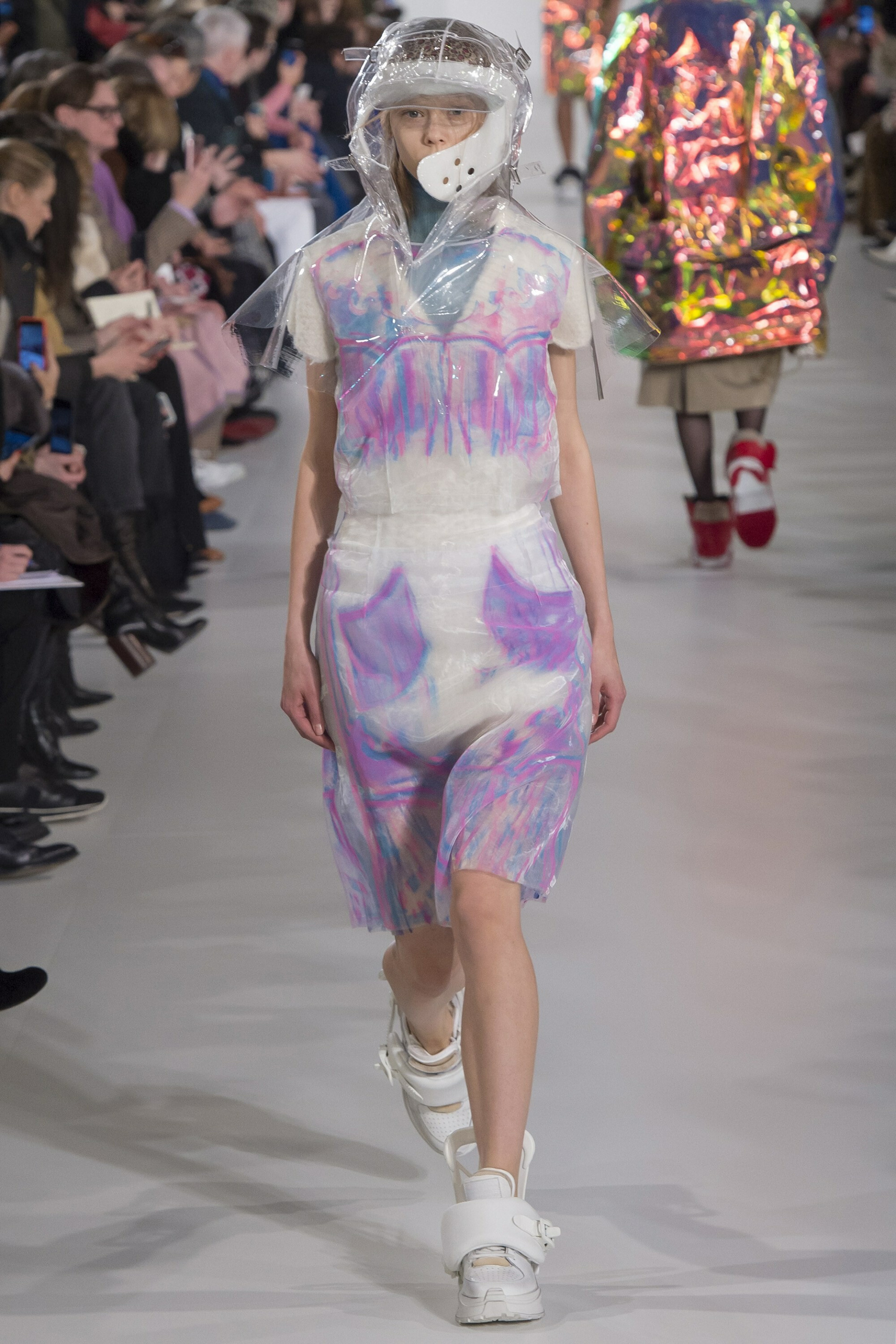 Strappy detailing that resembles parachute harnesses adds another element of visual interest to otherwise plain coats, along with pops of the primary colours, knitted jumper detailing and classic woolen coats. Galliano went in on this runway to create garments and pairings that are absurd, but through his wondrous power, actually work.
Chunky shoes seem to be a trend this fall, and as other fashion houses opt for boots, Margiela went in the direction of retro trainers. Not just any retro trainers however, trainers that would bring a whole other aspect to your shoe closet. You want high top iridescent trainers? How about trainers with a retro platform sole available in black, red, blue and white with avant garde strap detailing? Margiela's got you. It's safe to say Margiela has your retro sneaker game covered this Autumn. Don't worry, we sighed with relief too.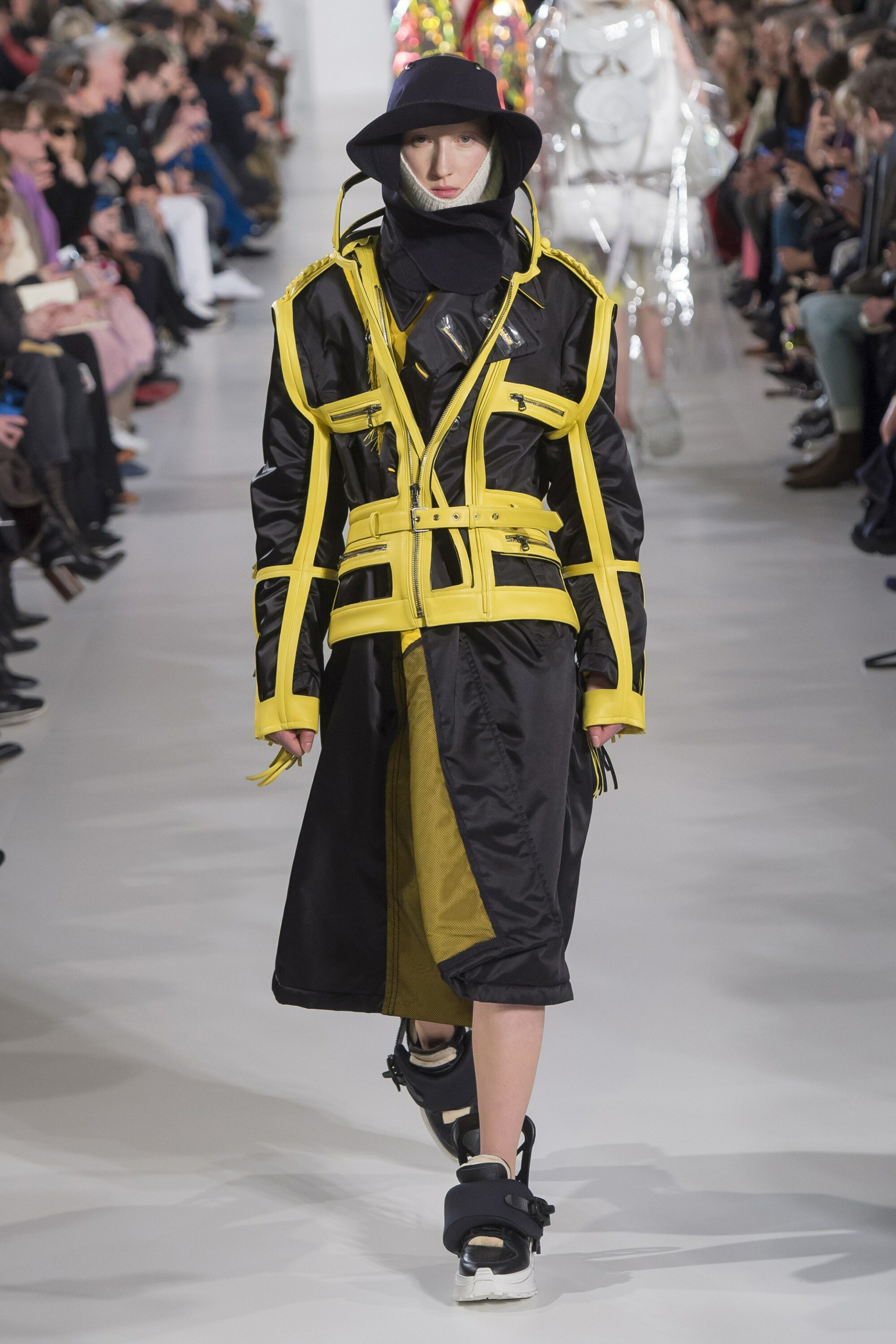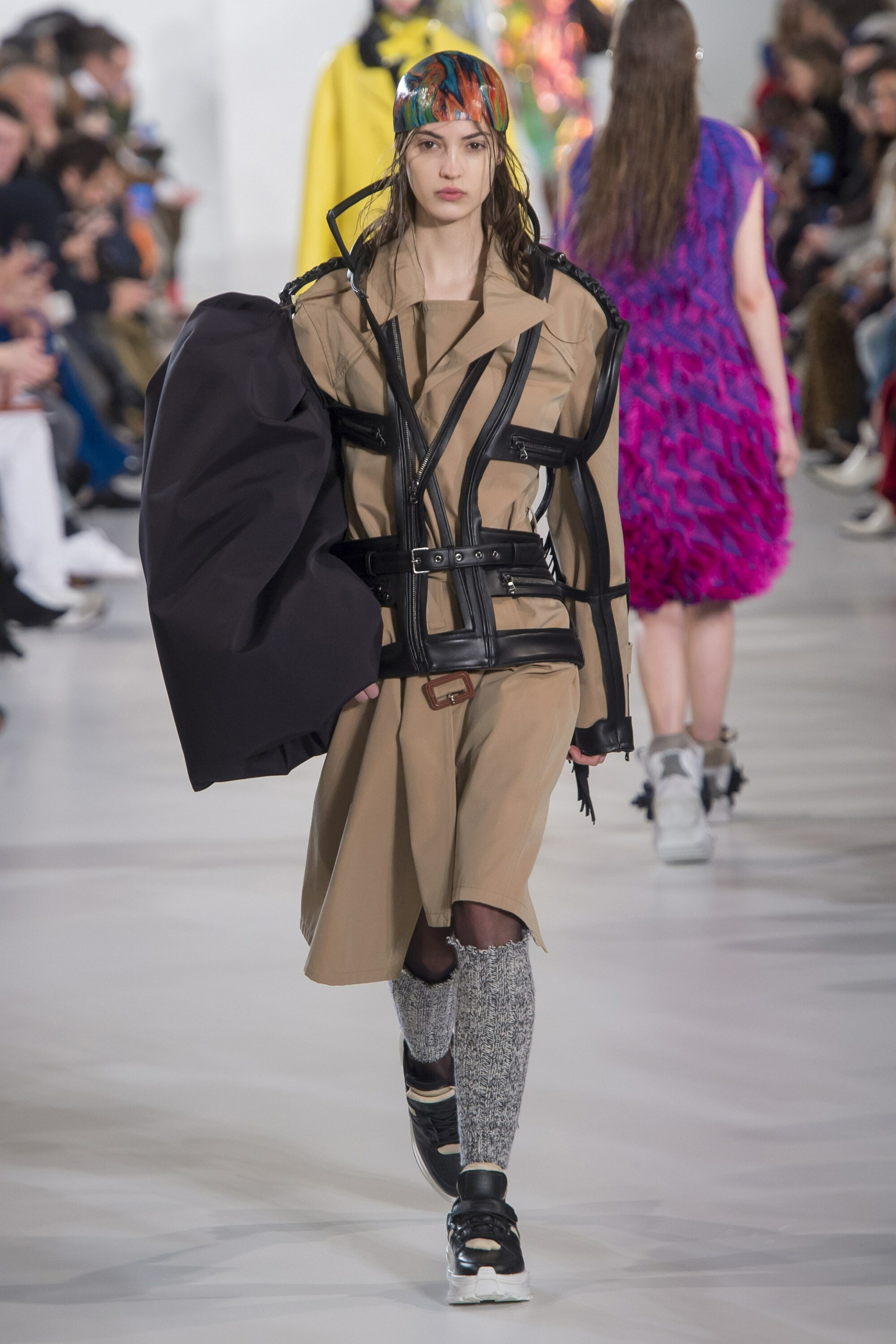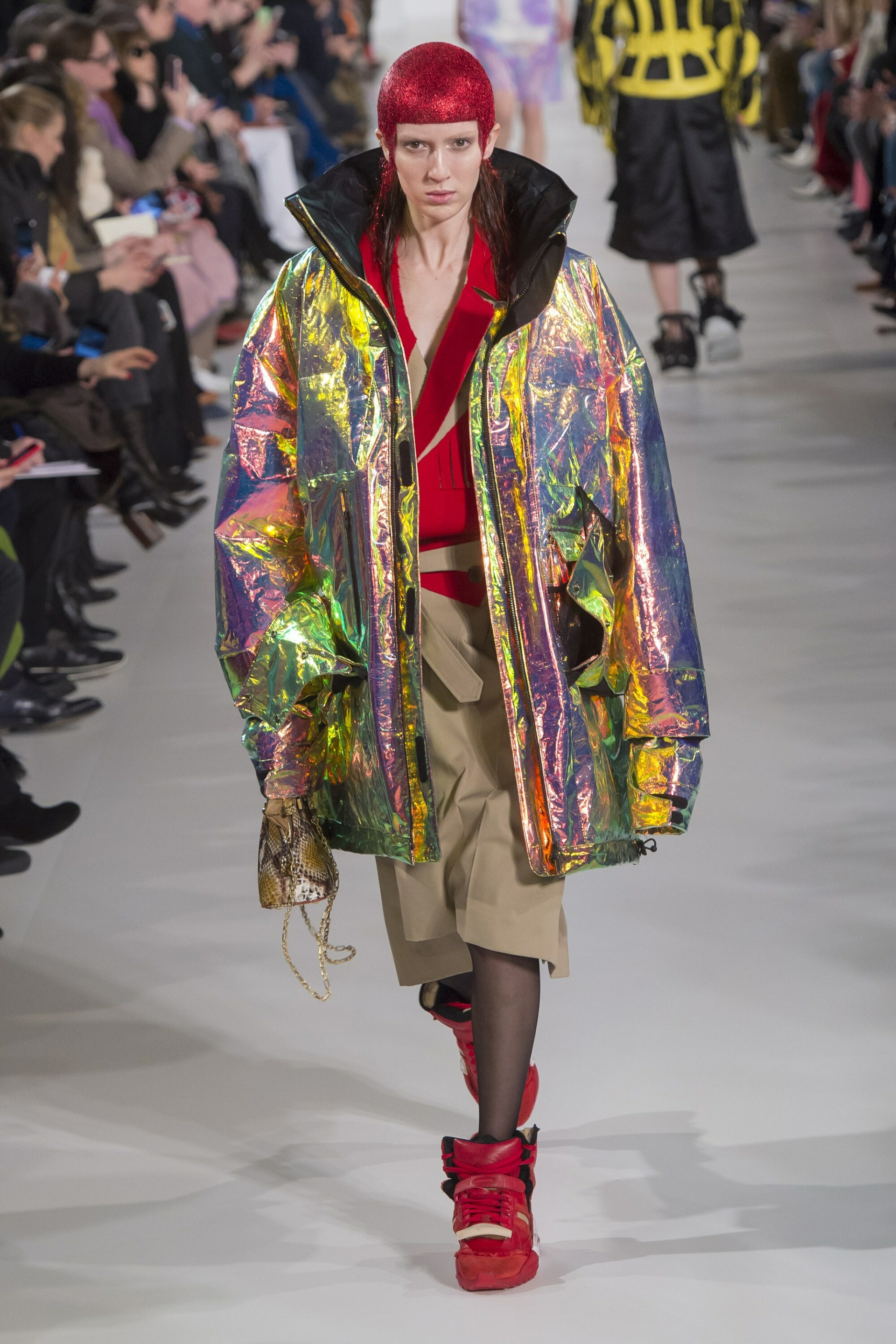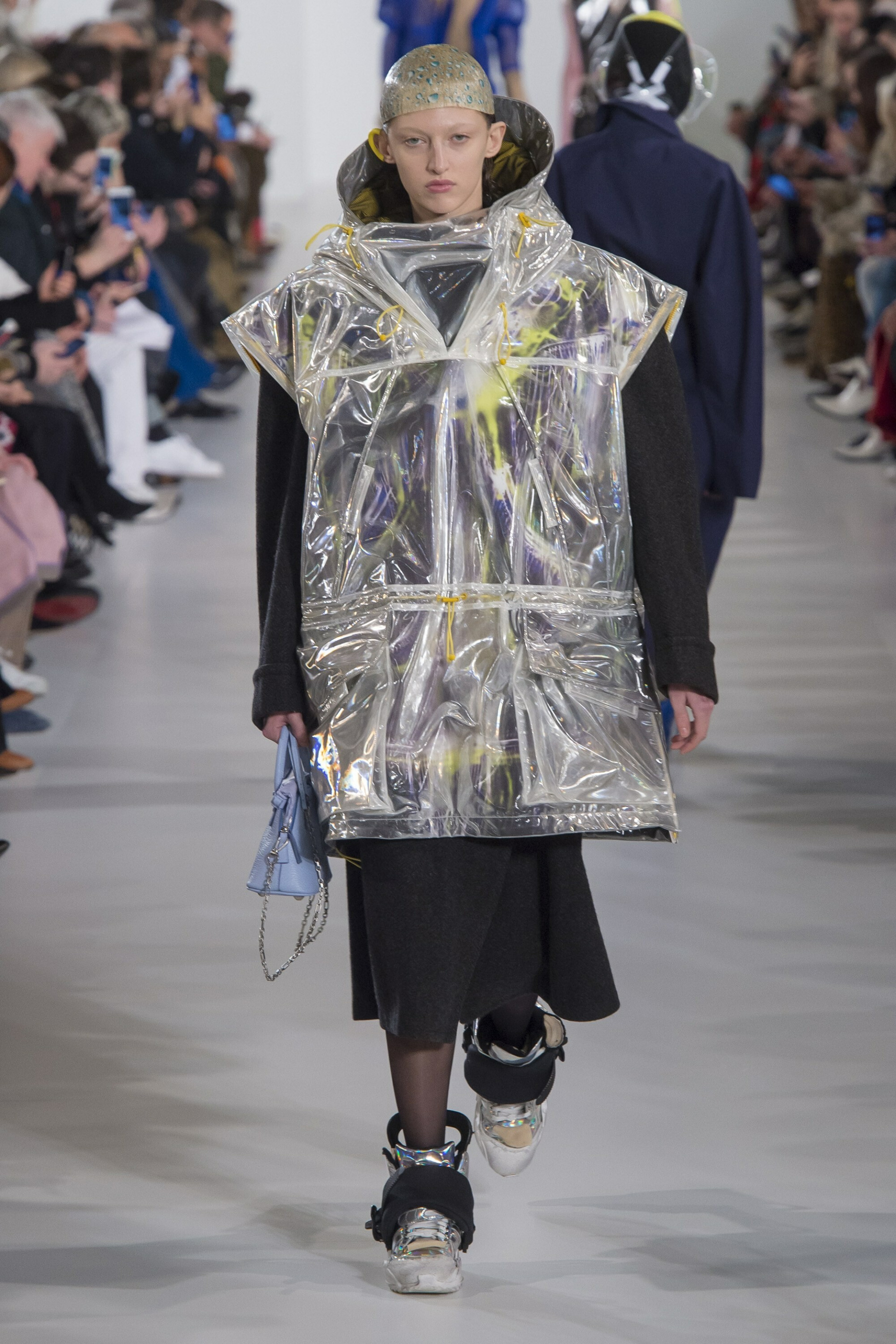 Galliano has creatively and innovatively crafted pieces that we didn't know we needed until now. Why would you say no to an over-sized, sleeveless, transparent anorak? We certainly wouldn't. So buckle up everyone, you'll soon be seeing an array of coat shapes, sizes and silhouettes on the streets; we'll be changing up our coat game, will you?
Thank you for engaging with Voir Fashion Digital.
It is important that we communicate a unique brand of fashion, beauty, trends and lifestyle to you on a regular basis, all we ask is that you share our content, and subscribe to receive even more exciting updates and competitions directly to your inbox.