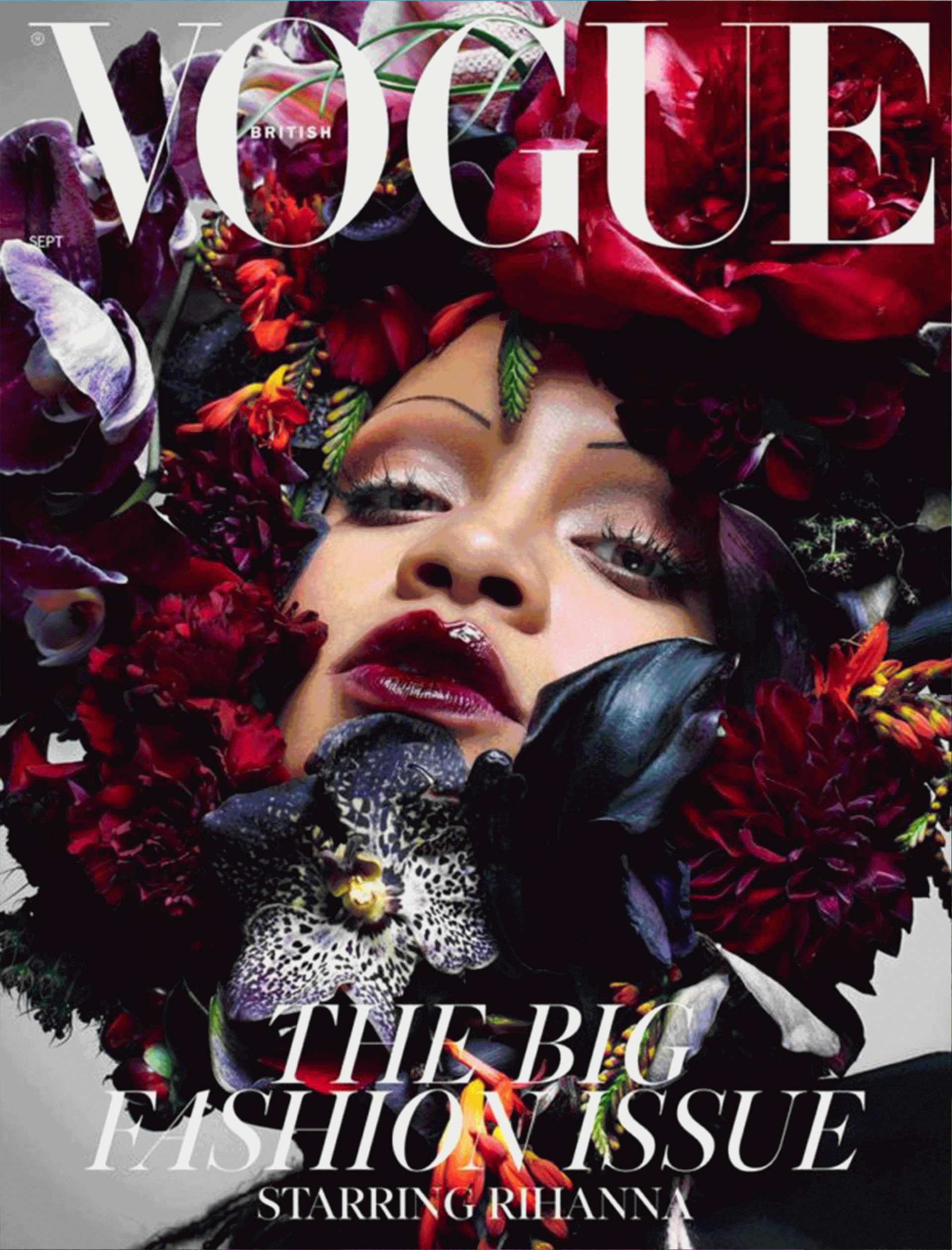 Source: Vogue.com
Autumn Winter '18 is tipped to be a fashion frenzy and Vogue has set us off on the right foot. With the covers of both American Vogue and British Vogue having been released last week, social media has gone into a frenzy over Queen Bey and the one and only Bad Gal hitting up the respective covers.
The September Issue of Vogue is arguably the most influential in the fashion calendar: september signalling the start of the fashion season and showcasing all the forthcoming collections and trends. So these 'fronts' to mainstream fashion signal tremendous progress, inclusion and acknowledgment to women of colour the world over.
Not only was Beyoncé chosen to star on the cover of American Vogue, she was given full unprecedented control. From the clothing to the layout of the cover, Queen Bey could be exactly what she wanted. As the first African American to be featured on the cover of the September Issue, it was fitting that Beyoncé chose an African American photographer to shoot it.
At just a tender 23 years of age, Tyler Mitchell is the first black photographer to shoot the September cover, as well as one of the youngest. His work focuses on the intersection of youth culture and racical identity, something Beyoncé is not far from herself.
Bey expressed the importance of working with young artists of colour allowing creative doors to open and the world to see their potential. Chatting to Vogue Beyoncé enlightened us that in this day and age, it's so important for people all over the world to see people who look like themselves in positions of power, in books, and in films. To not feel intimidated or limited by the colour of their skin. This can be seen in her music and films.
And not forgetting this side of the pond, Rhianna took a different approach to British Vogue, staying in keeping with the flower headdress theme. Who knew flowers could look so good?
Bringing her Fenty Beauty to the shoot, the undisputed BadGal brought ombre lips and skinny brows back from the dead and we're totally in love with her look.
Mrs. Wintour and Enninful we salute you. Here's to a colourful AW'18.
Thank you for engaging with Voir Fashion Digital.
It is important that we communicate a unique brand of fashion, beauty, trends and lifestyle to you on a regular basis, all we ask is that you share our content, and subscribe to receive even more exciting updates and competitions directly to your inbox.