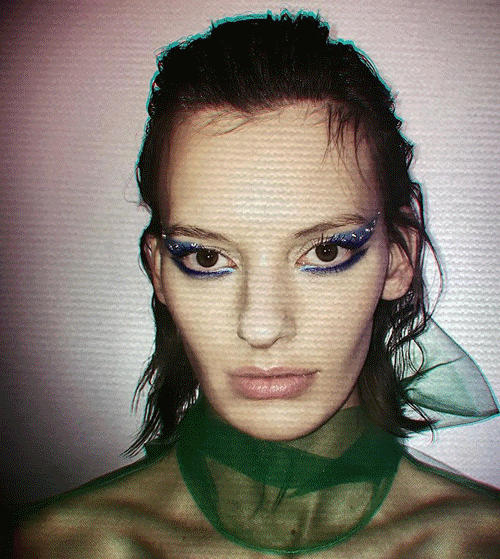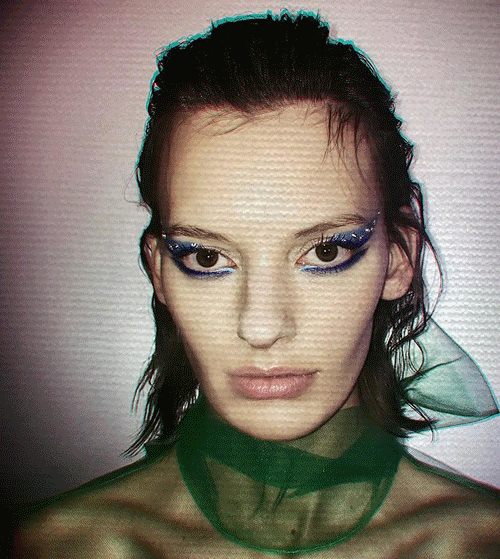 Space buns and glitter cheekbones are now so-last-year, festival goers all around the globe welcome a more toned down, soft and natural look. Glowing skin, so glossy it is almost glass-like, and neon colour block eyelids will set you apart from the rest of the crowd.
1. Colour Blocks
Makeup rules have gone out the window this year when eye shadow comes in to play. Forget your transition and smoke shades, get your brightest eyeshadow and take a bold sweep of this across your eyelid. The colour blocks will be sure to make your eyes pop and if you really want to be extra, go for a sharp cut crease and liner combo. For some inspiration, we're loving the unique looks created by make-up god, @mmmmitchell (instagram). Mitchell Halliday, from the small town of Westhoughton in Bolton, has truly made his mark in the make-up world. The self-taught artist was recognised for his unique looks and appeared on an American TV show, American Beauty Star. He has since been collaborating with some of the biggest beauty bloggers around the world including none other than YouTube stars NikkieTutorials and James Charles.
To create these looks, get the 35B 35 Color Burst Palette by Morphe at https://www.beautybay.com/. With a mixture of shimmer and matte shadows, the pigmentation of the palette will take you to make-up heaven.
2. Texture
Glitter will always be a staple when it comes to festival make-up but, this year it's all about pushing the boundaries and . What does that call for? Textures.
Bejewelled eyes dazzled the audience at Prada's AW18 show as Pat McGrath worked her magic on the models. It's easy to replicate her look. Stick on some mini holographic sequins around your face or add some metal foils to your skin to enhance your glowing look.
3. Khaleesi braids
Let's not forget about hair. Khaleesi braids are all the rage this year. Multi-layered and messy plaits that look so intricate and detailed but are so easy and effortless will keep your hair off you keeping you cool whilst your boogying on the fields. Add some hair rings to grunge up your look. You can find these at high street brand http://www.asos.com/ for just £6.
Thank you for engaging with Voir Fashion Digital.
It is important that we communicate a unique brand of fashion, beauty, trends and lifestyle to you on a regular basis, all we ask is that you share our content, and subscribe to receive even more exciting updates and competitions directly to your inbox.