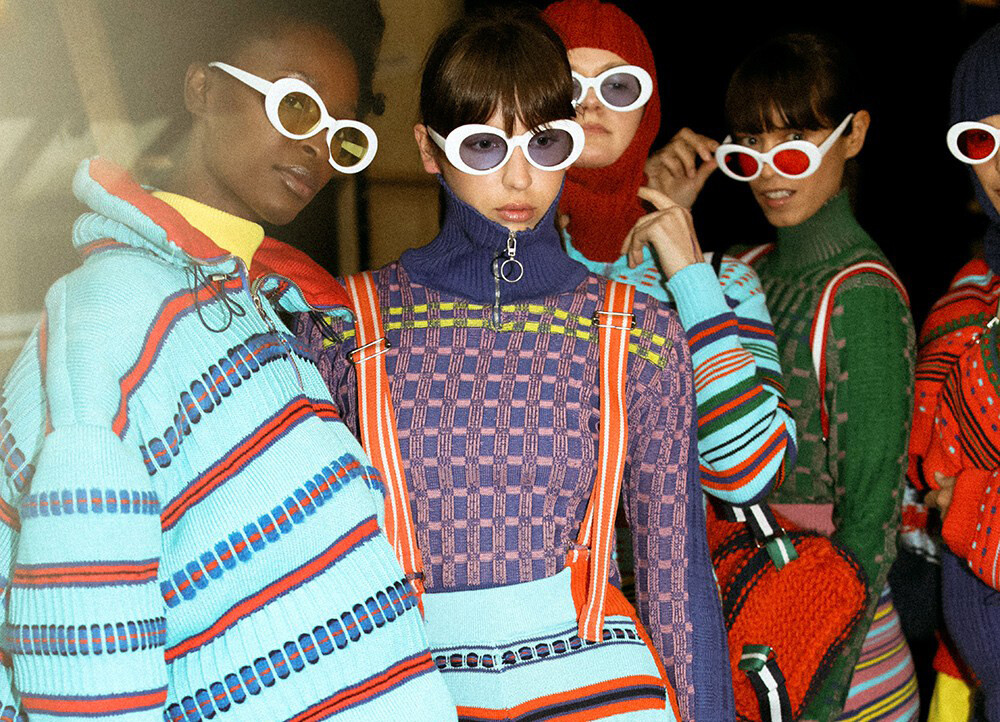 As the premier platform for showcasing the exceptional talent of students and graduates within the fashion industry, (think Christopher Bailey, Stella McCartney, Giles Deacon, Matthew Williamson) Graduate Fashion Week 2018 has got international fashion tongues wagging. Innovation, craftsmanship, progression please take a bow.
From vibrant knitwear, flamboyant patchwork, exquisite embroidery to sleek pinstripes, 2018's graduates did not disappoint.
We feature 3 designers who instantaneously caught our eye.
Maddy Stringer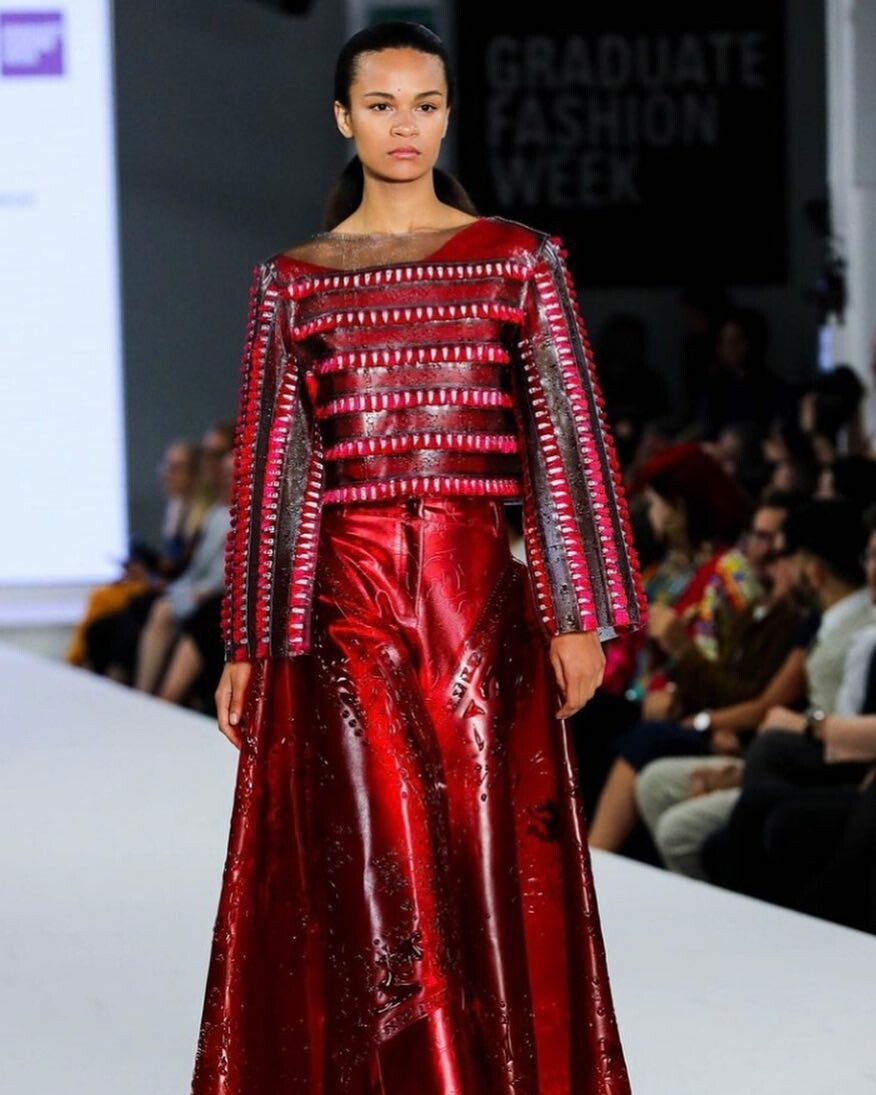 Maddy Stringer's collection takes inspiration from Persian rugs and stair runners of her childhood doll's house, expressed through embossed plastics, faux leather and over-sized silhouettes. Deep venetian reds with flares of magenta and federal blues pulsate throughout the collection, embedding a striking contrast that is electrifying and also brilliant.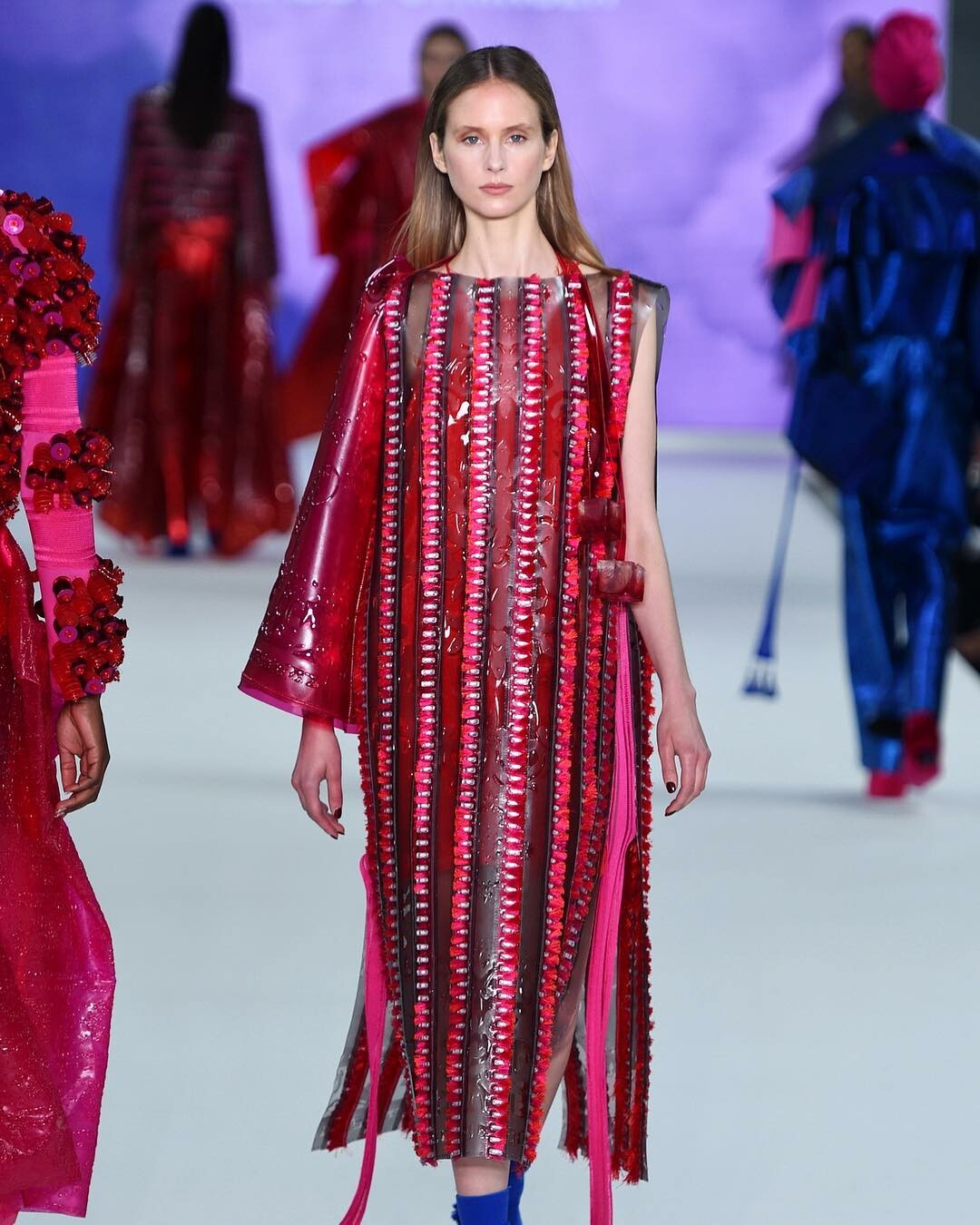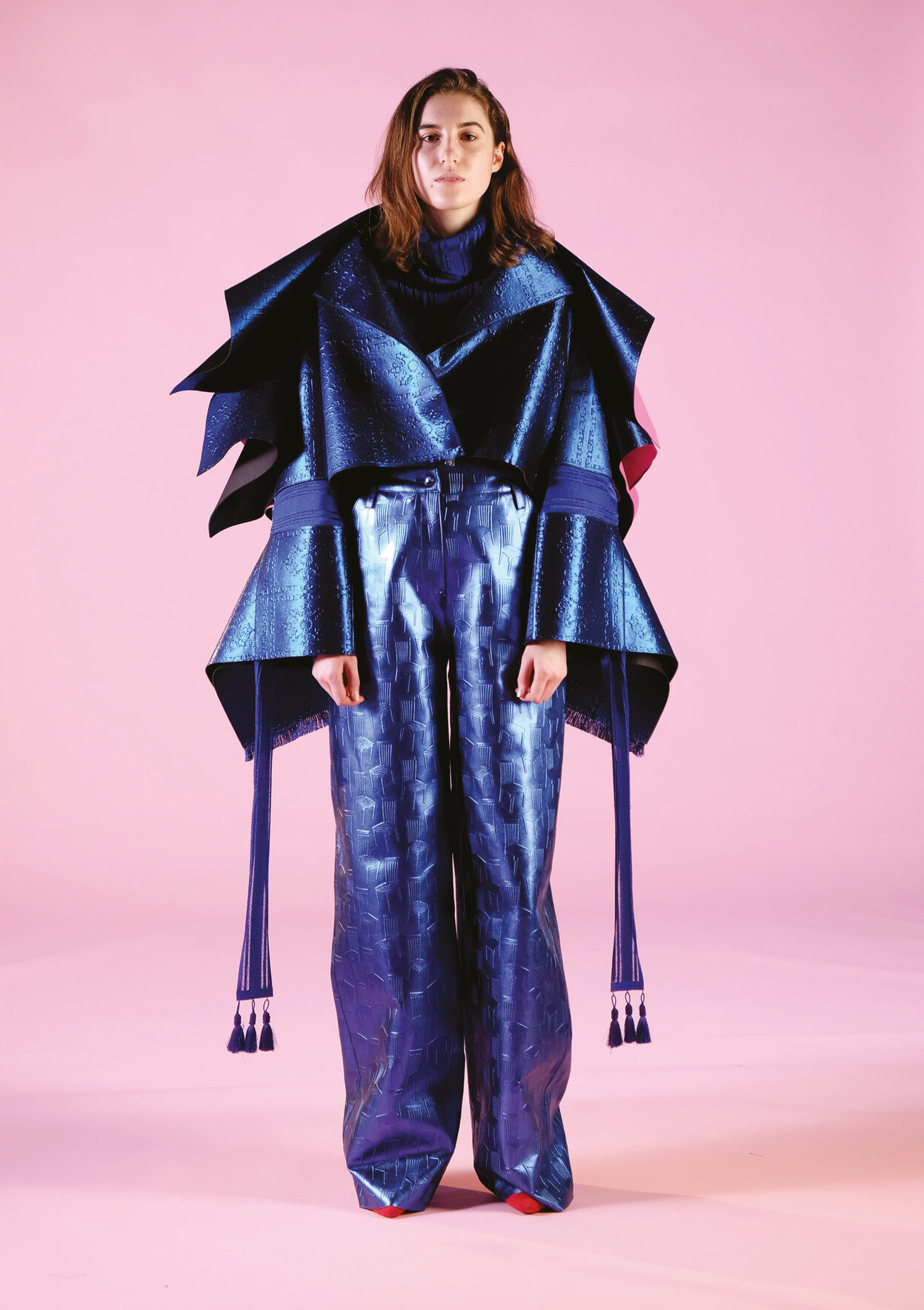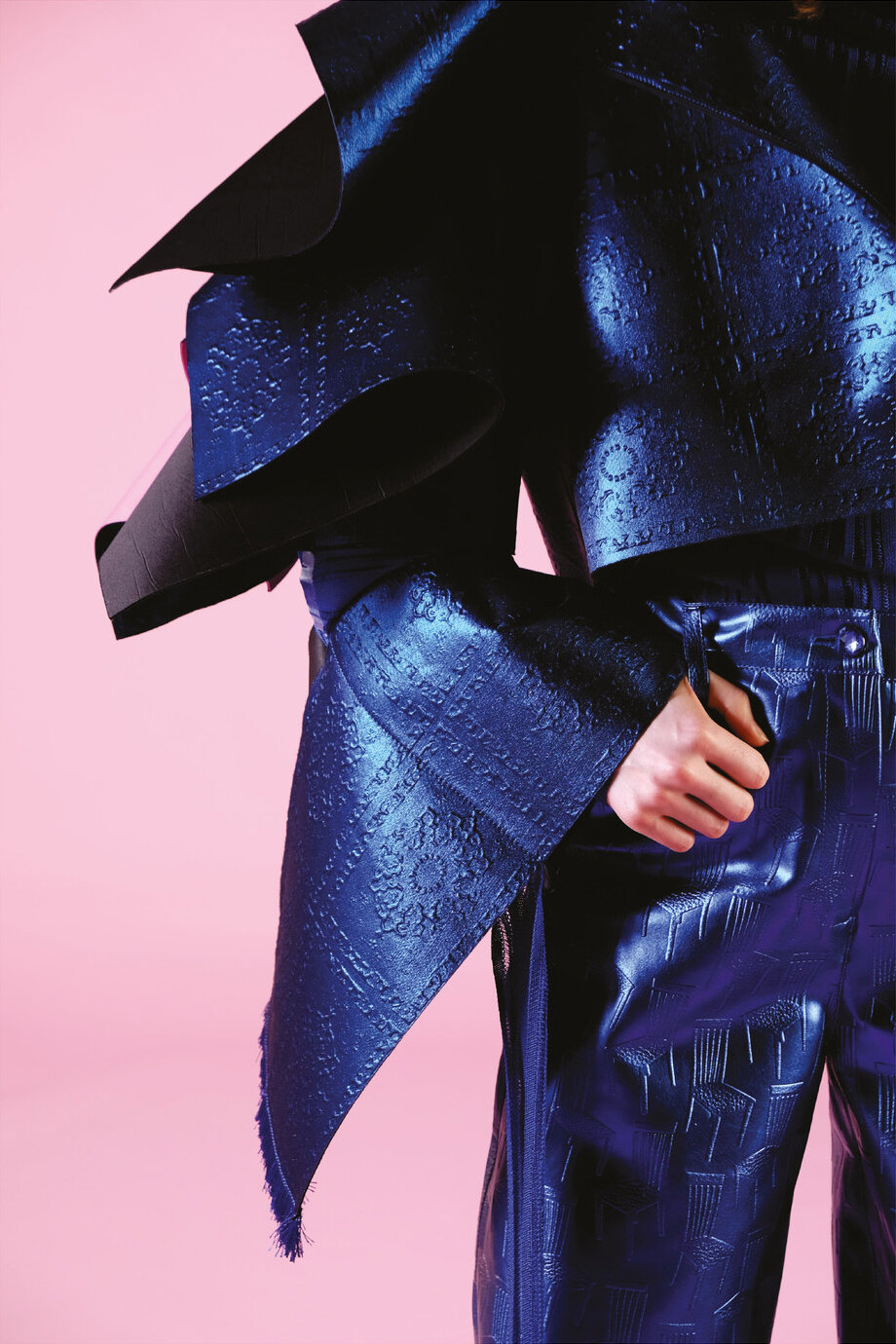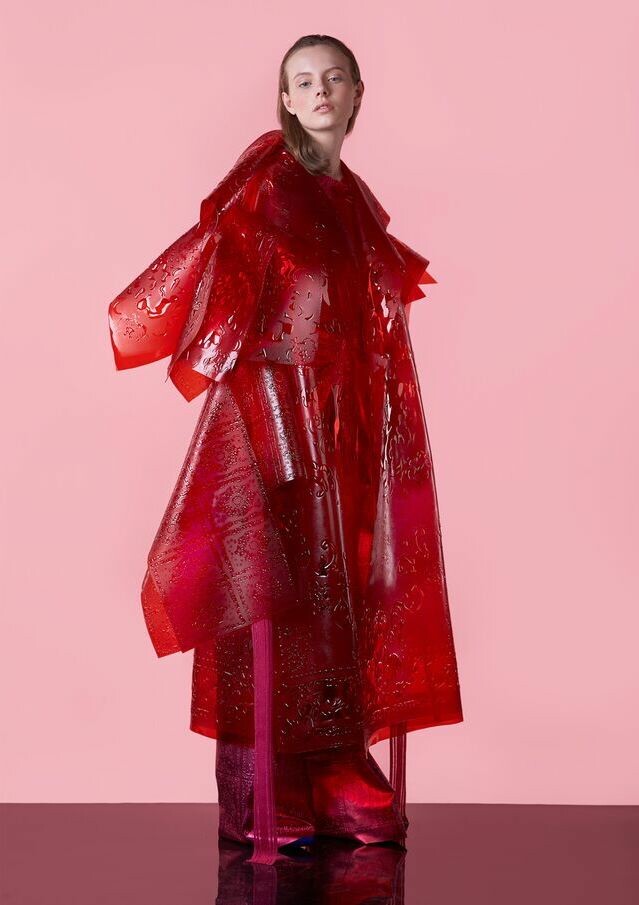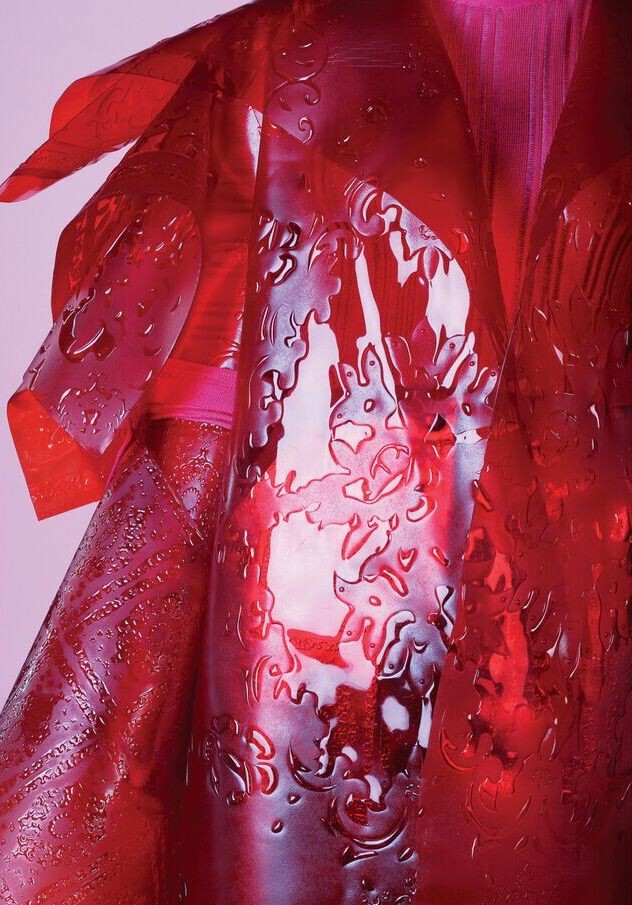 Louise Clarke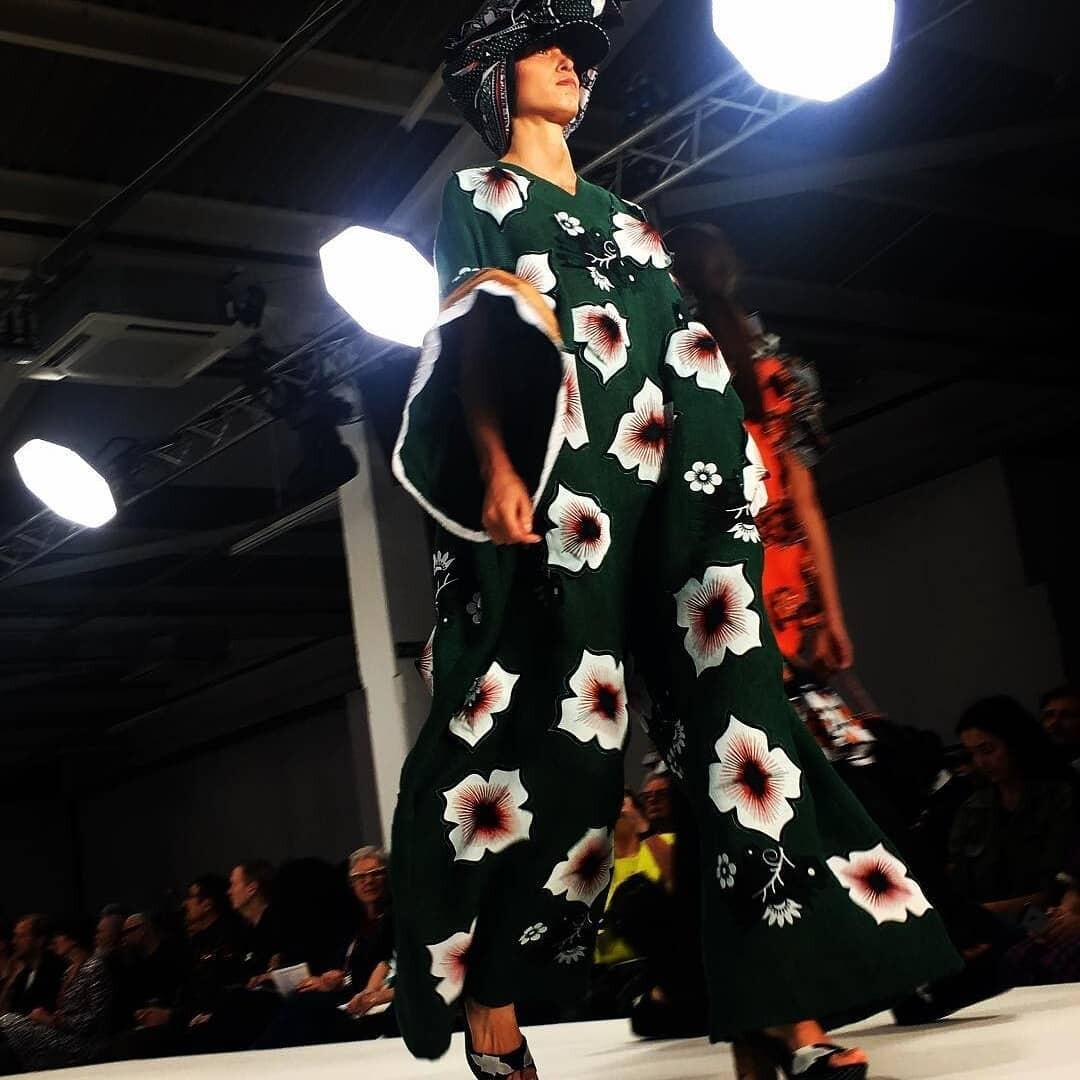 This otherworldly collection by Louise Clarke showcases tulle Tudor collars, earthly textures, subtle shades and light layering, resulting in pieces that draw your attention to every intricate detail.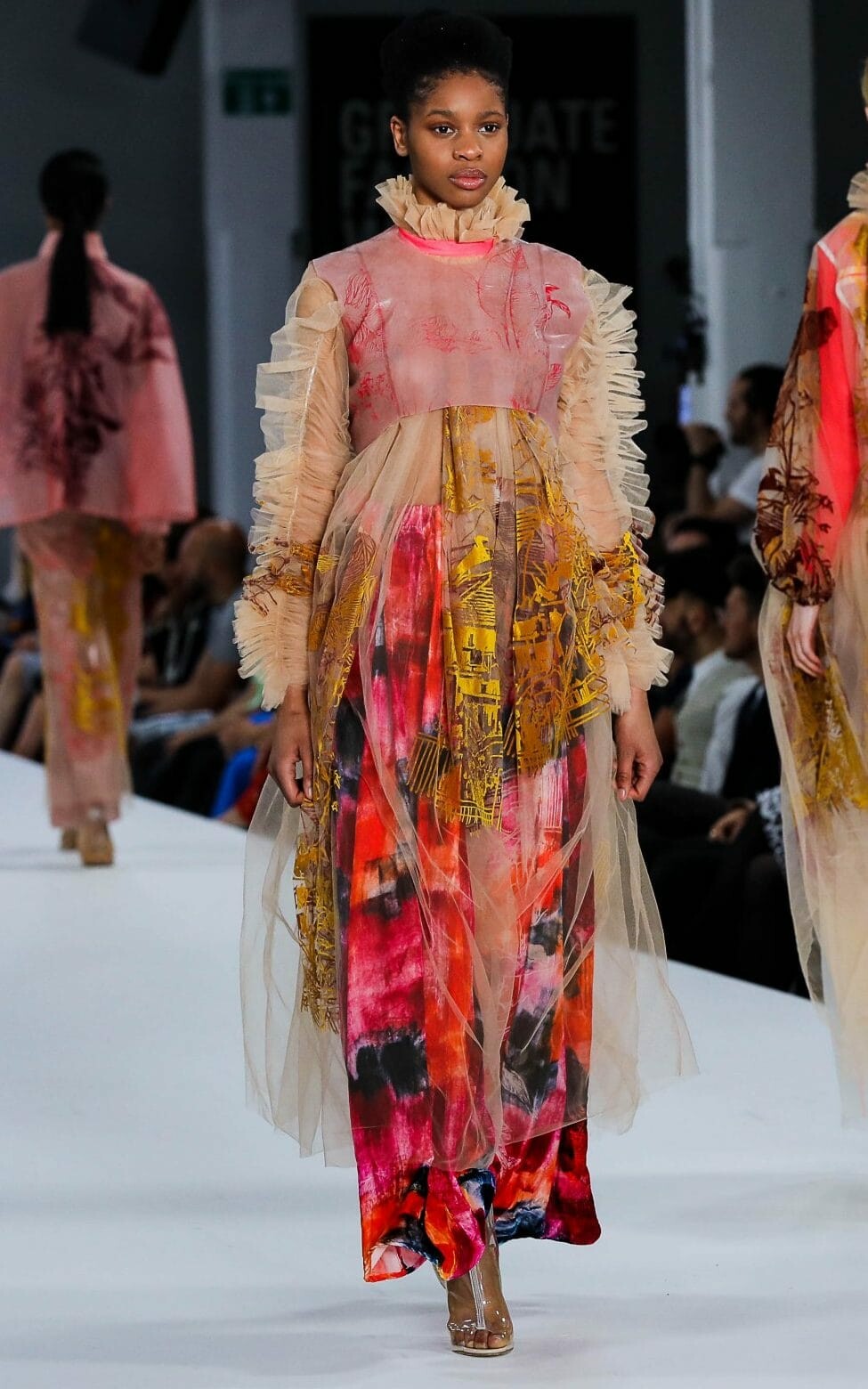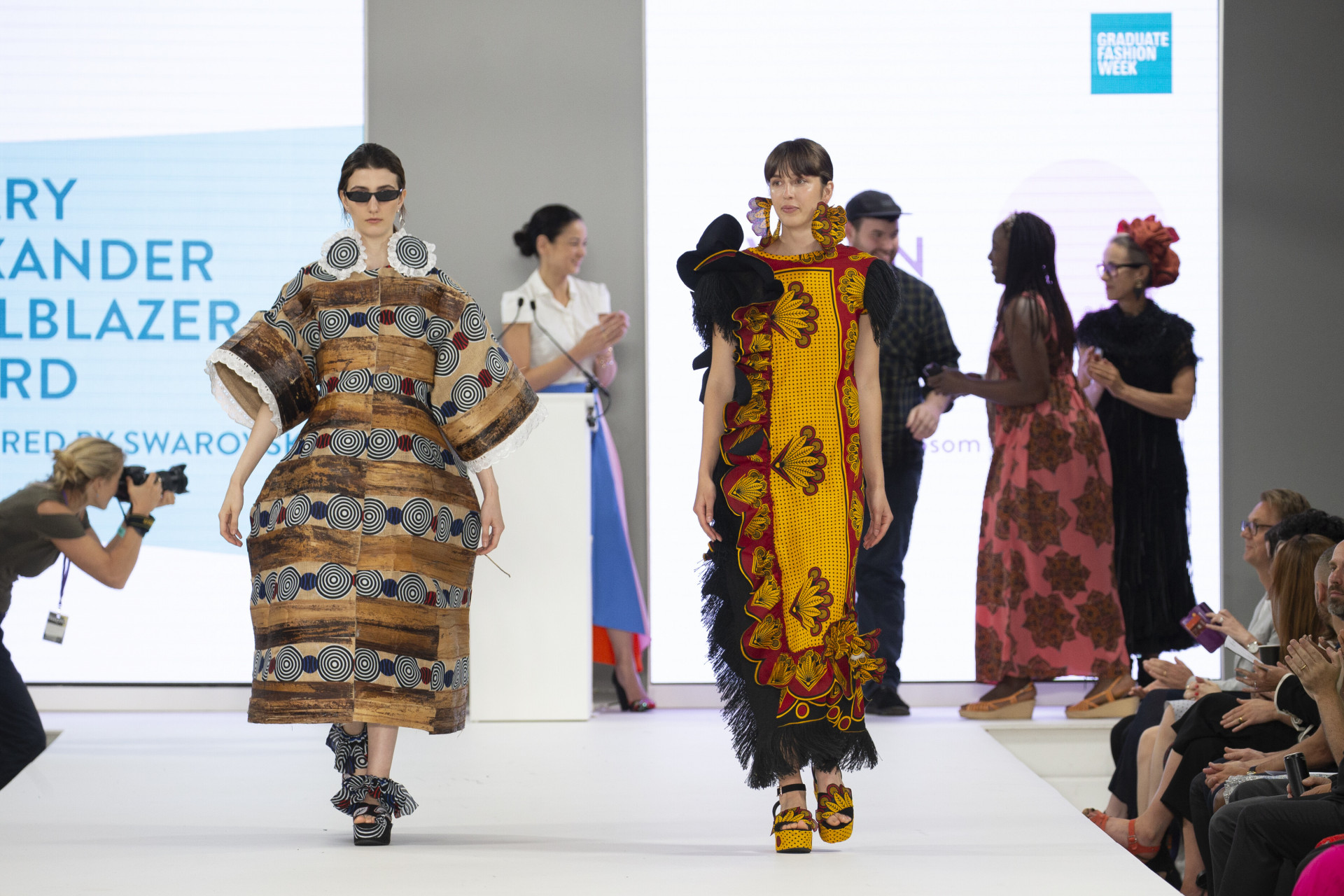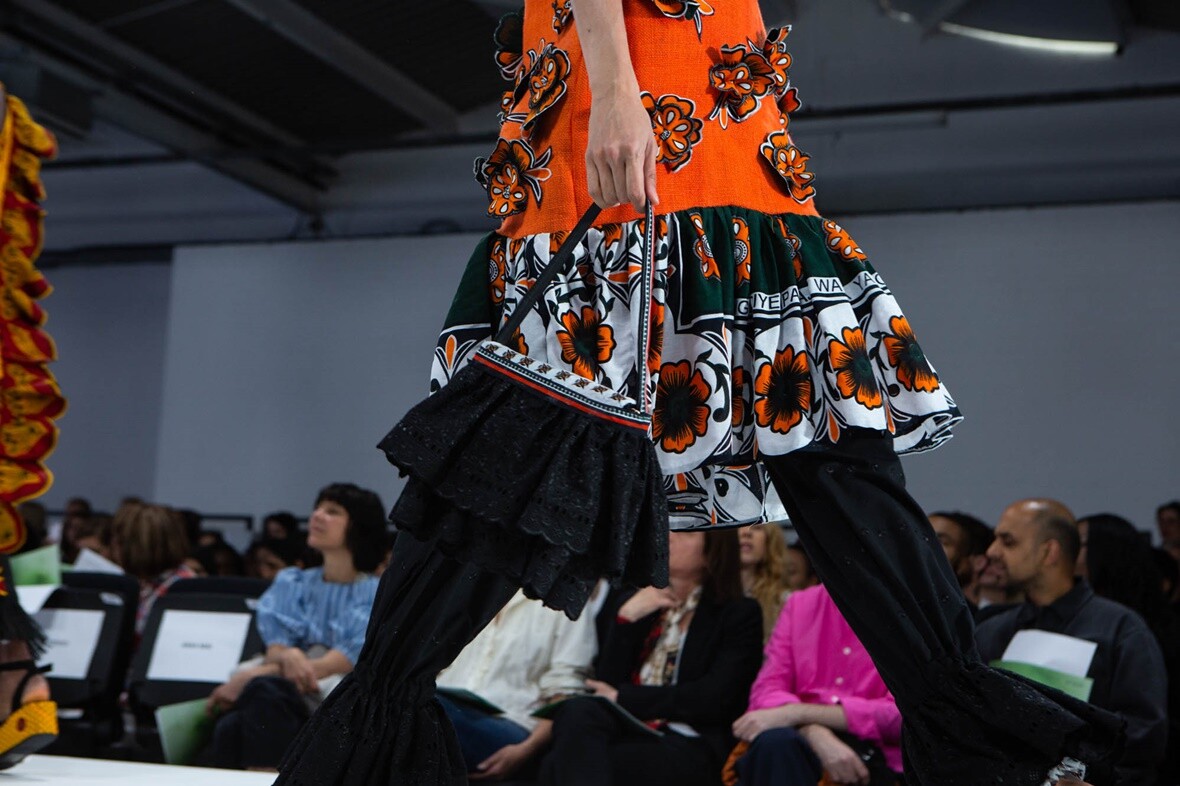 Penny Gibbs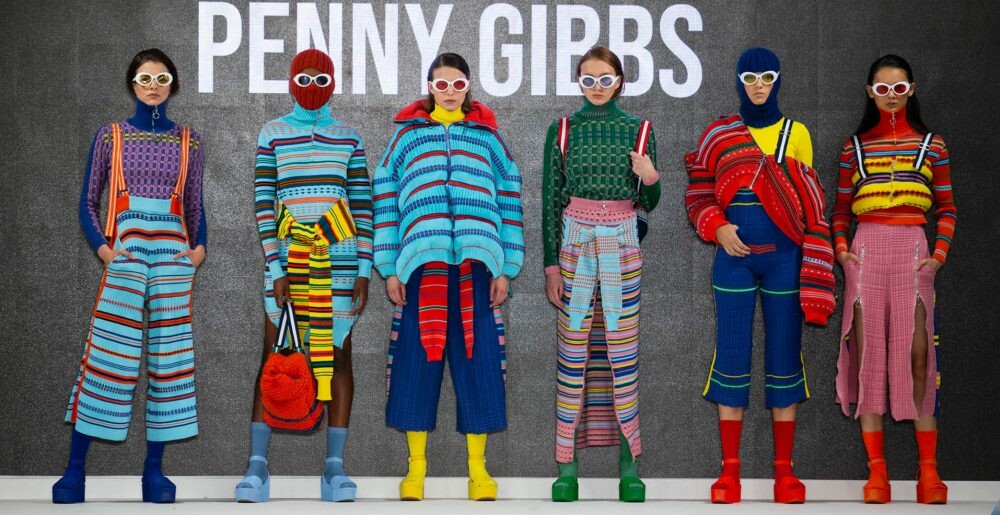 Gibbs presents a complex rainbow-hued knitwear collection that offers a bombastic in-your-face attitude that will not be easily be forgotten.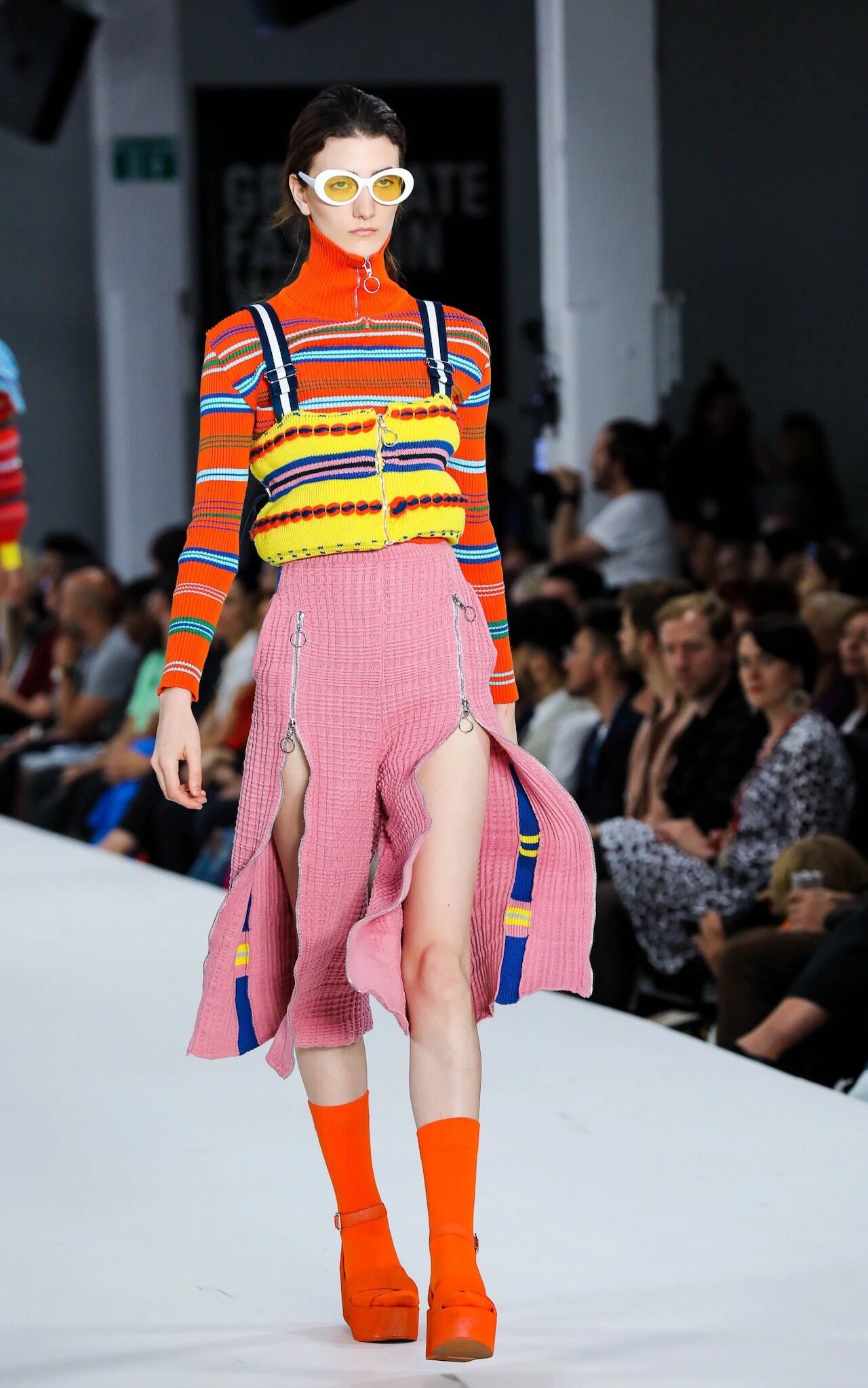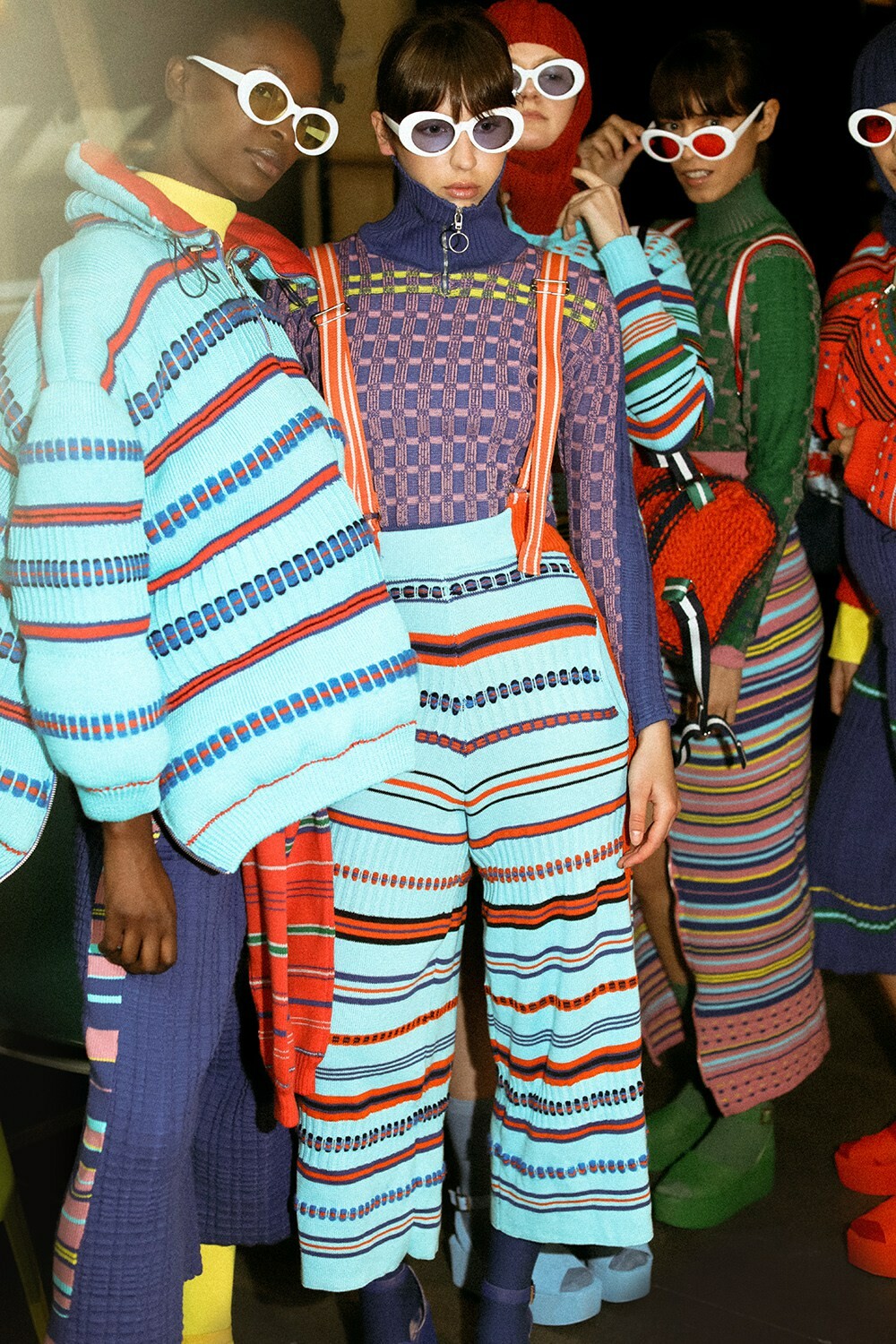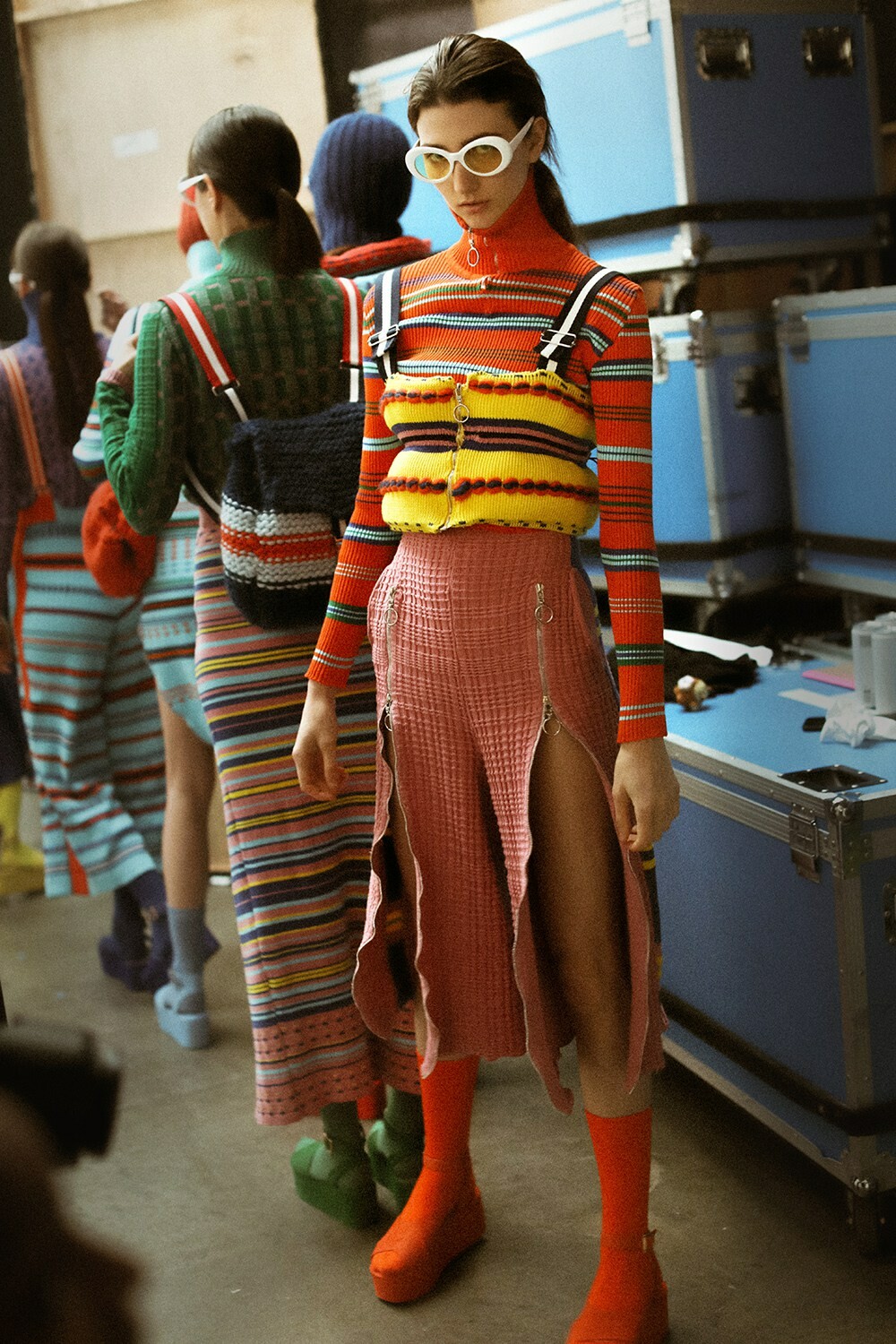 Image below: Jacaranda Brain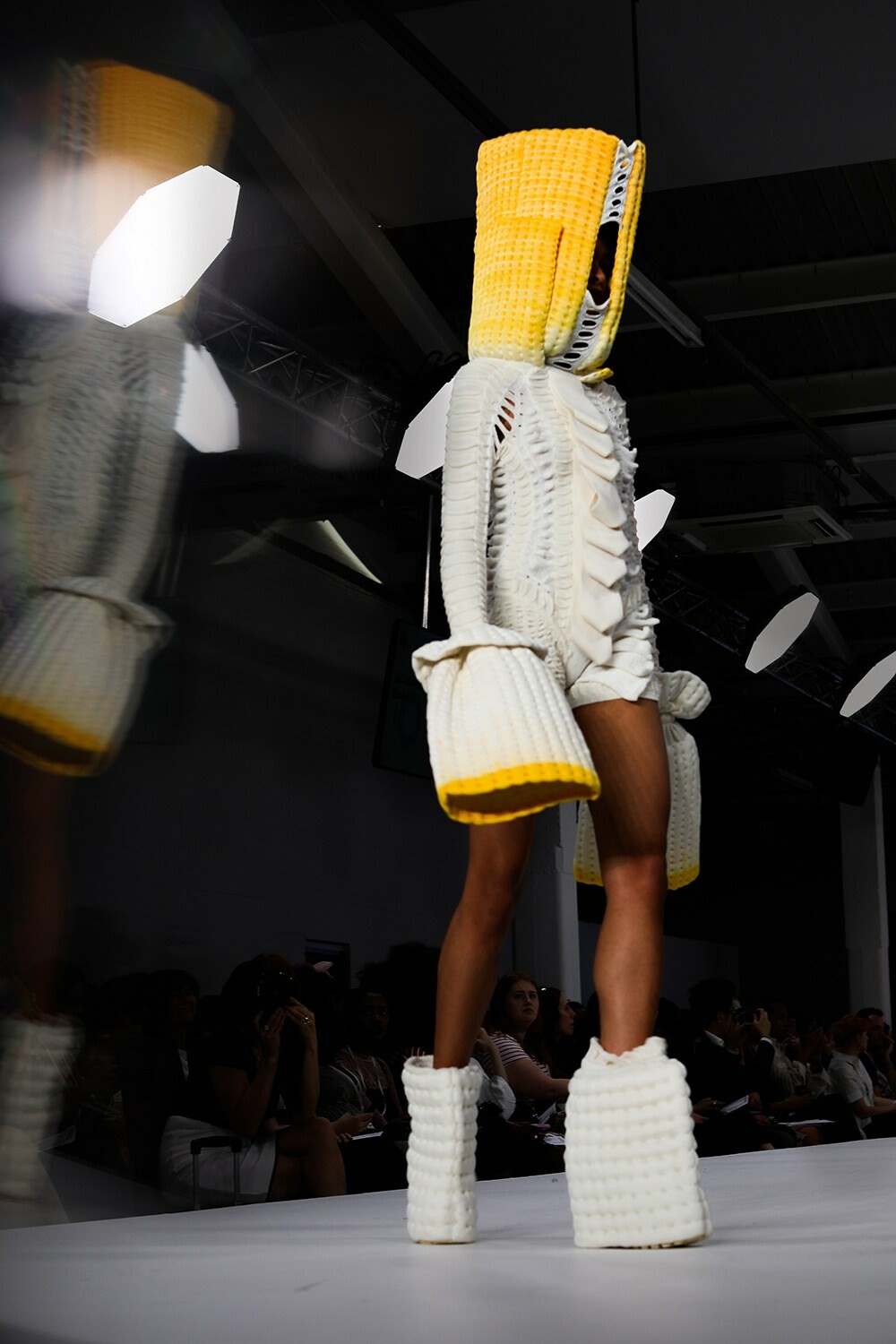 Voir tips them all to go far.