The city of love seemed like the perfect day trip to show off Skepta's new Paris inspired collaboration with Nike.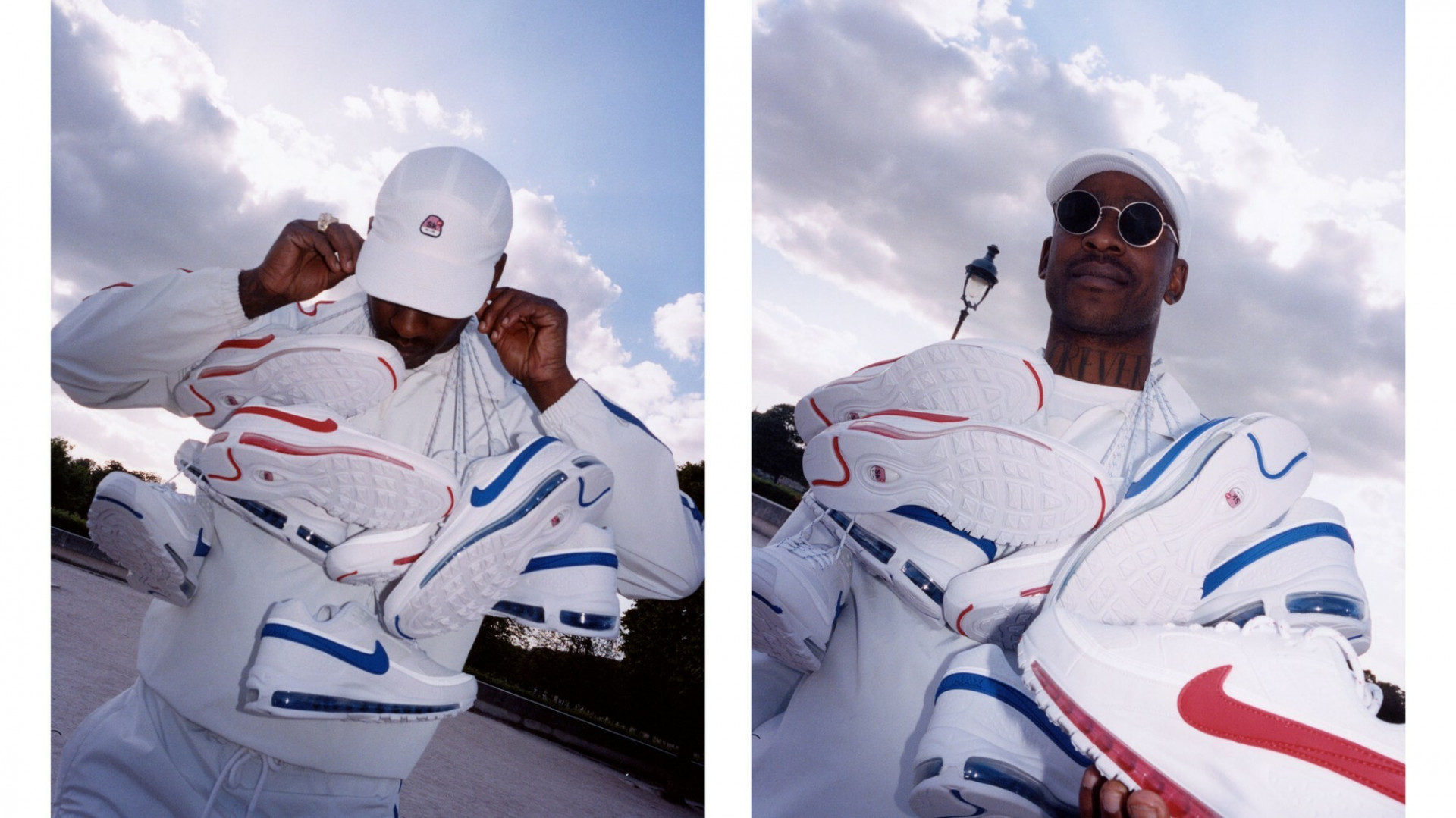 The musician from Tottenham celebrated his second collab with Nike by jetting off to Paris with him and his mates, taking in the sights of romantic parks, bridges, premium ateliers and finishing the day off at the Louvre.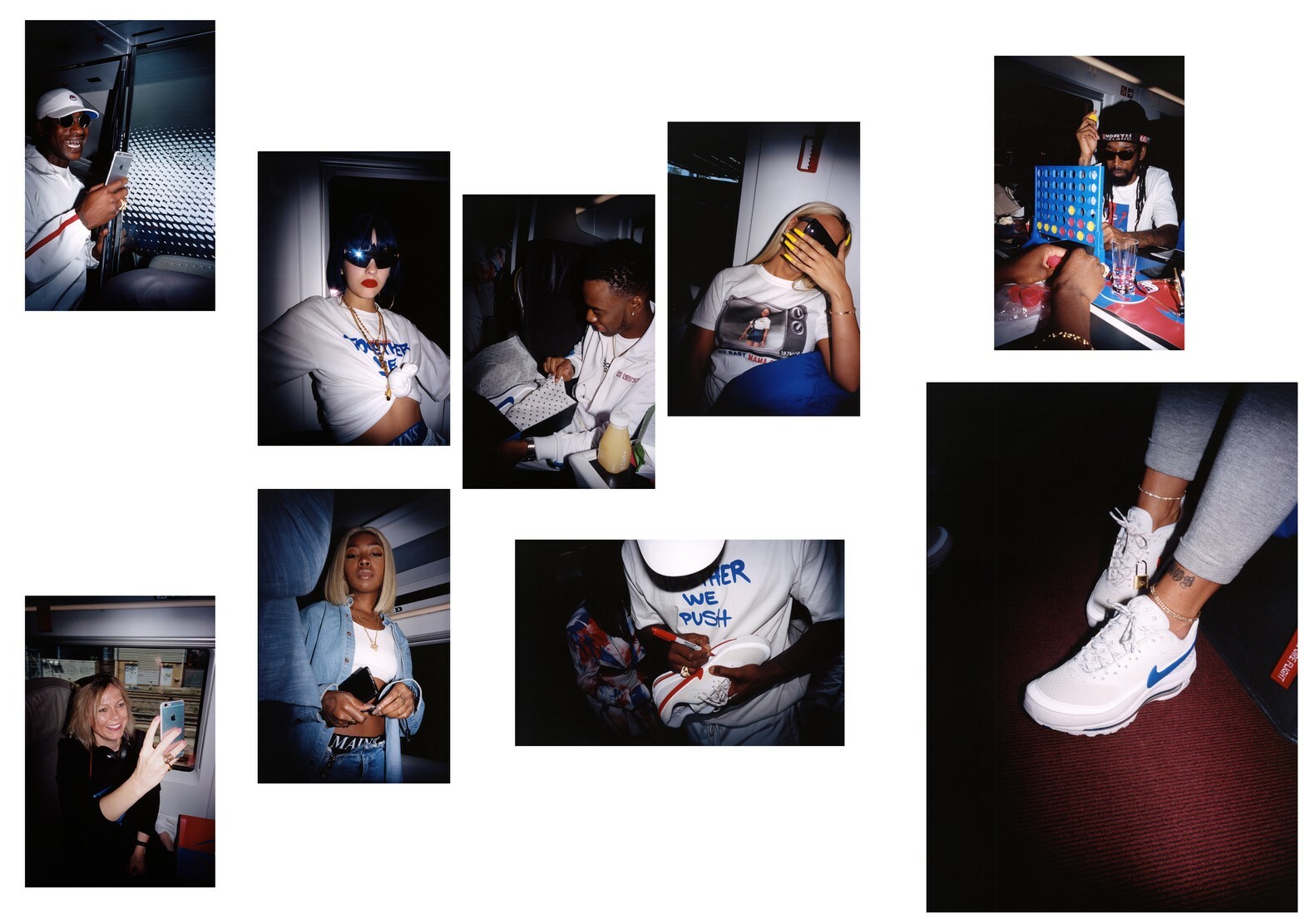 Skepta said his inspiration was sparked by a love lock "then the shoe became the bridge to hang it from – in Paris they hang padlocks on bridges to symbolise love. I thought, I'll do one red side and one blue side and then I realised when I put the Nike swooshes back to back it made a love heart. Everything just fell together."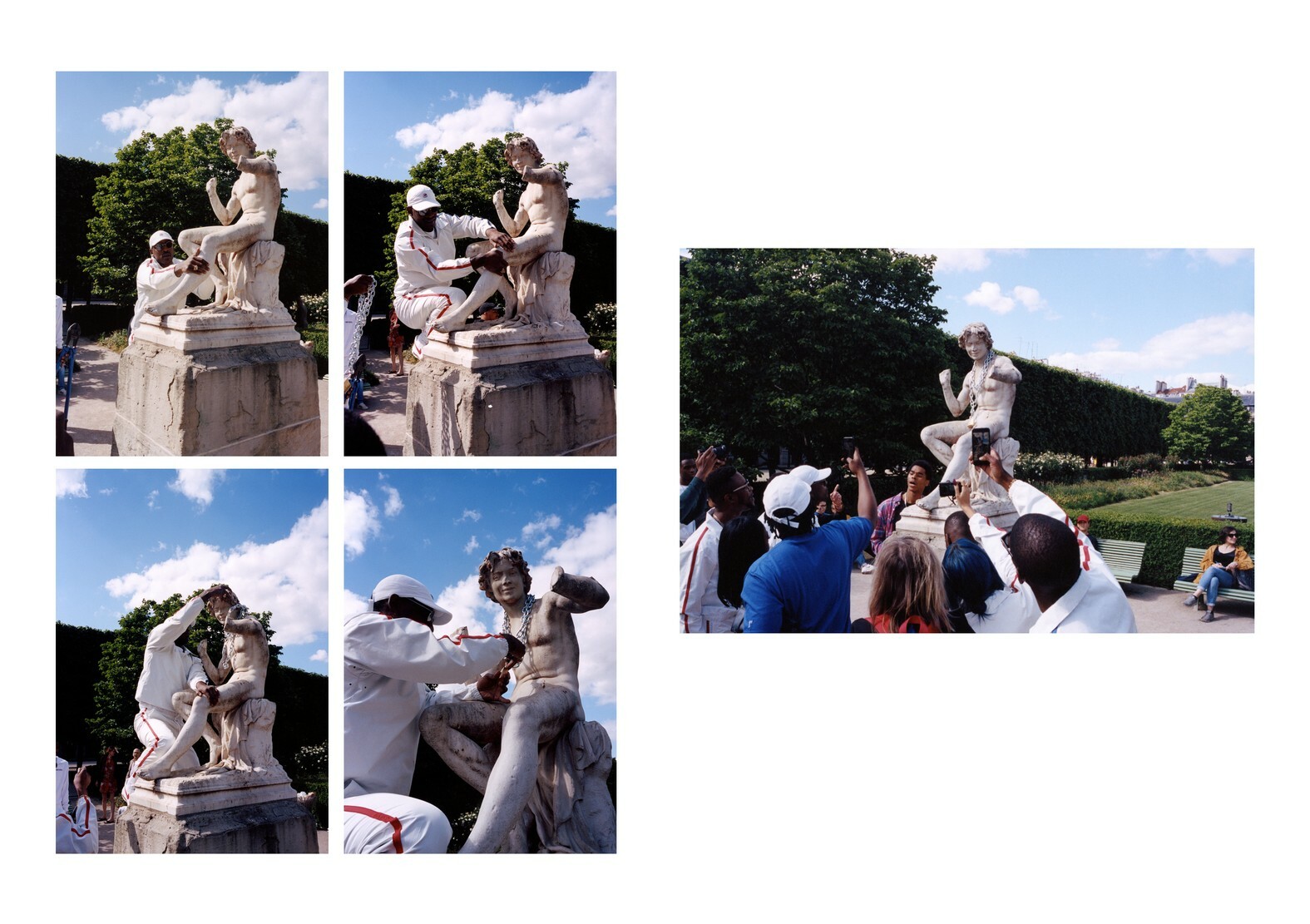 His first collaboration in 2017 with Nike was an Air Max 97 SK Morocco inspired collection that sold out in 24 hours. This time around the French flag is another key design of the Air Max 97 BW SK's with the blue, red and white colour scheme.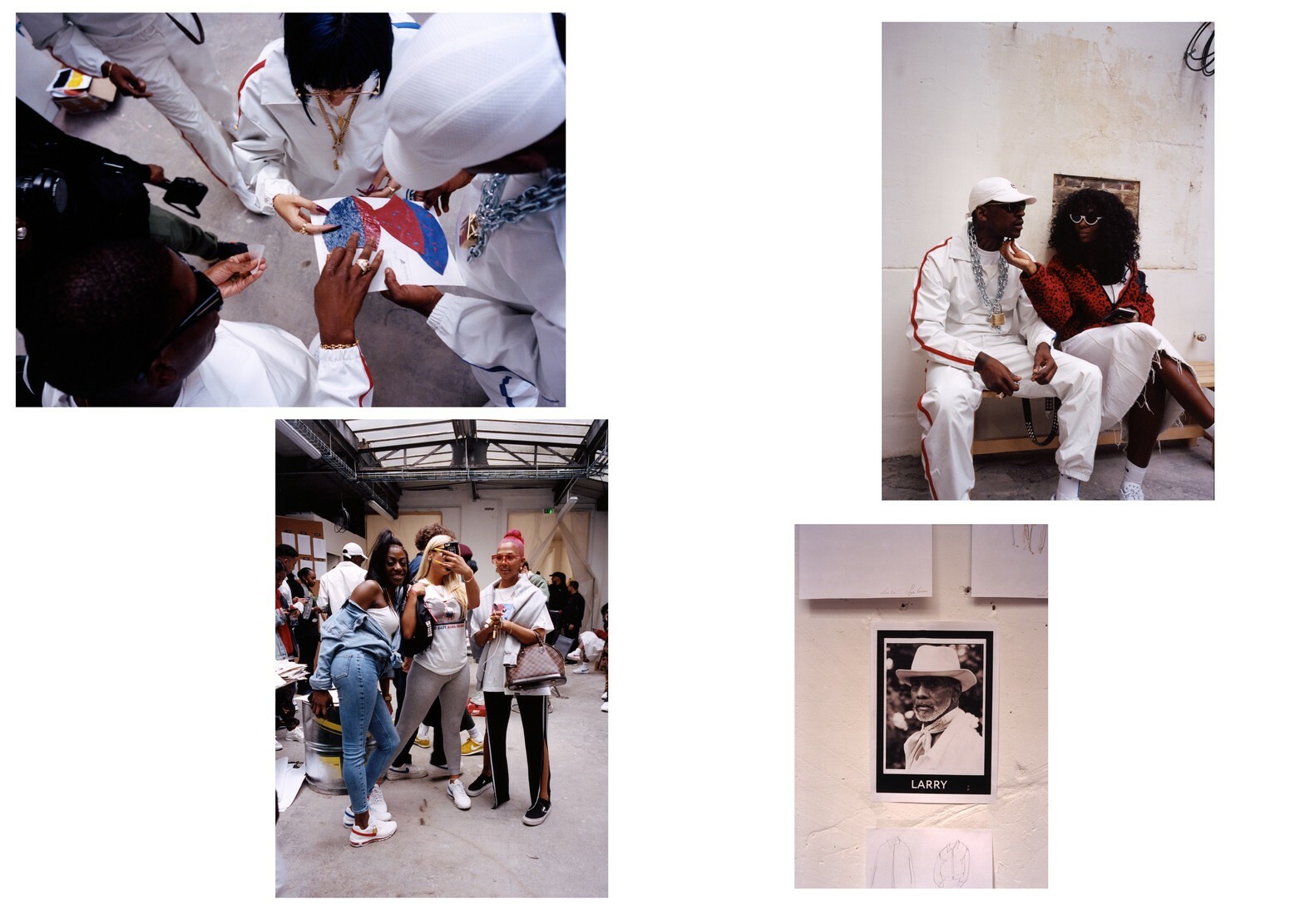 The trainer comes with a perfectly matching tracksuit from MAINS. "I designed it white because I wanted a summer shoe and I wanted to make the hybrid of the BW and the 97 together," explains Skepta.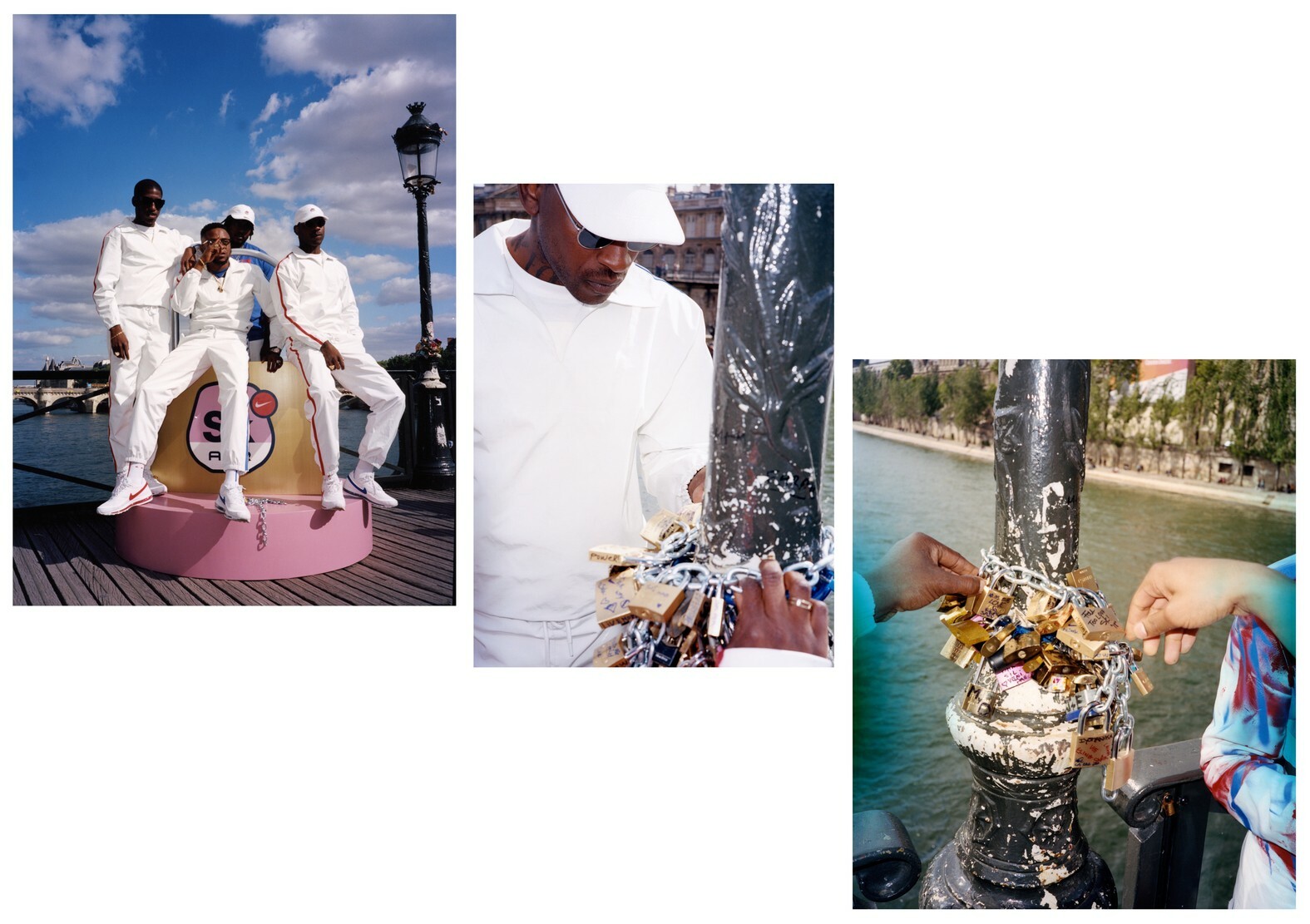 Skepta's Air Max 97 BW SK drops on 19th May.
Thank you for engaging with Voir Fashion Digital.
It is important that we communicate a unique brand of fashion, beauty, trends and lifestyle to you on a regular basis, all we ask is that you share our content, and subscribe to receive even more exciting updates and competitions directly to your inbox.