Take inspiration from the runways as you prepare for Spring 18. We got up close with catwalking.com to deliver 5 looks that will ensure you are season-savvy as the days lengthen.
1. Maison Martin Margiela
Skin was given a luminous glow and lips were painted an ultra-matt pink by Pat McGrath. Eugene Souleiman styled the hair, adorning it with accessories including feathers, netting and glitter paint.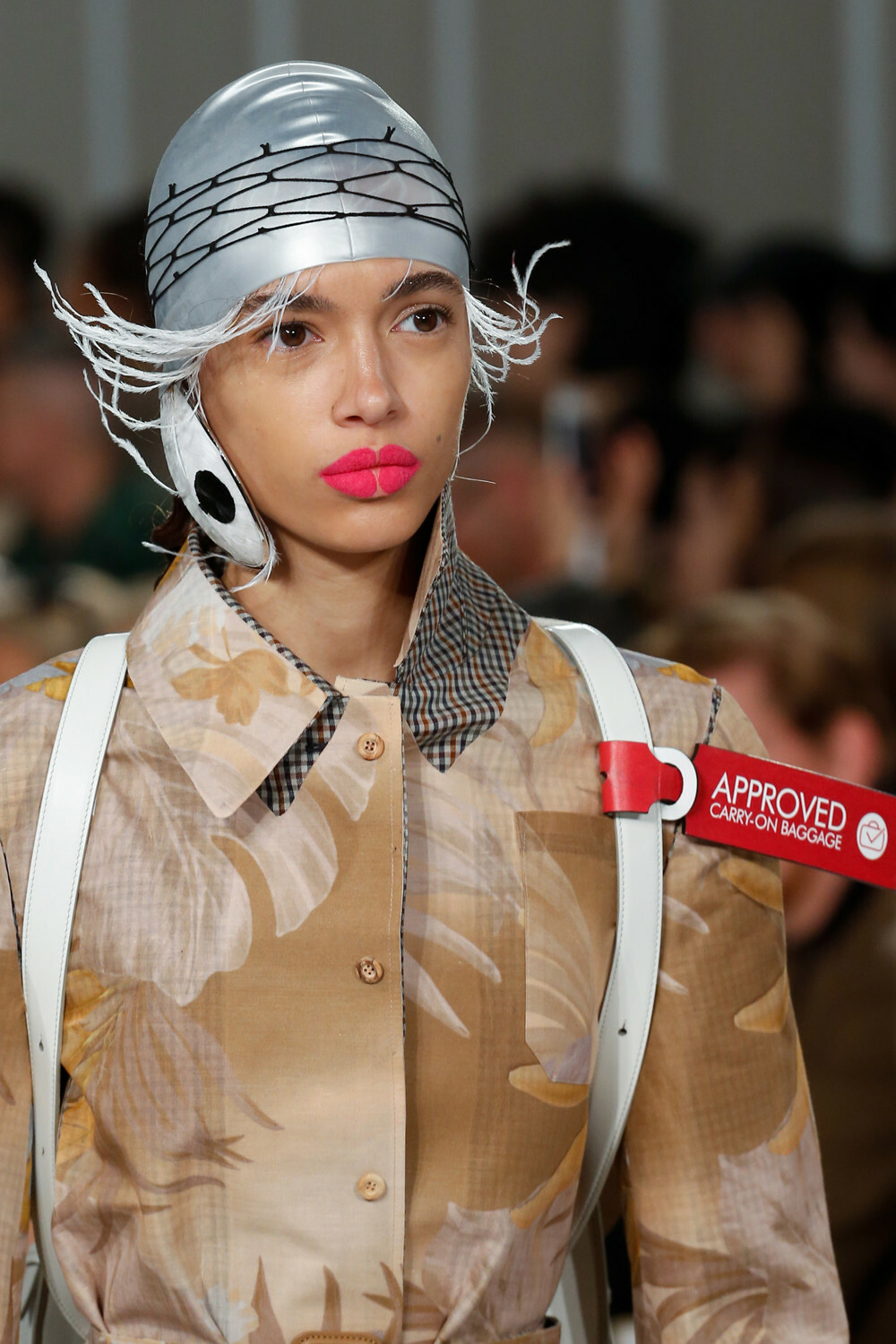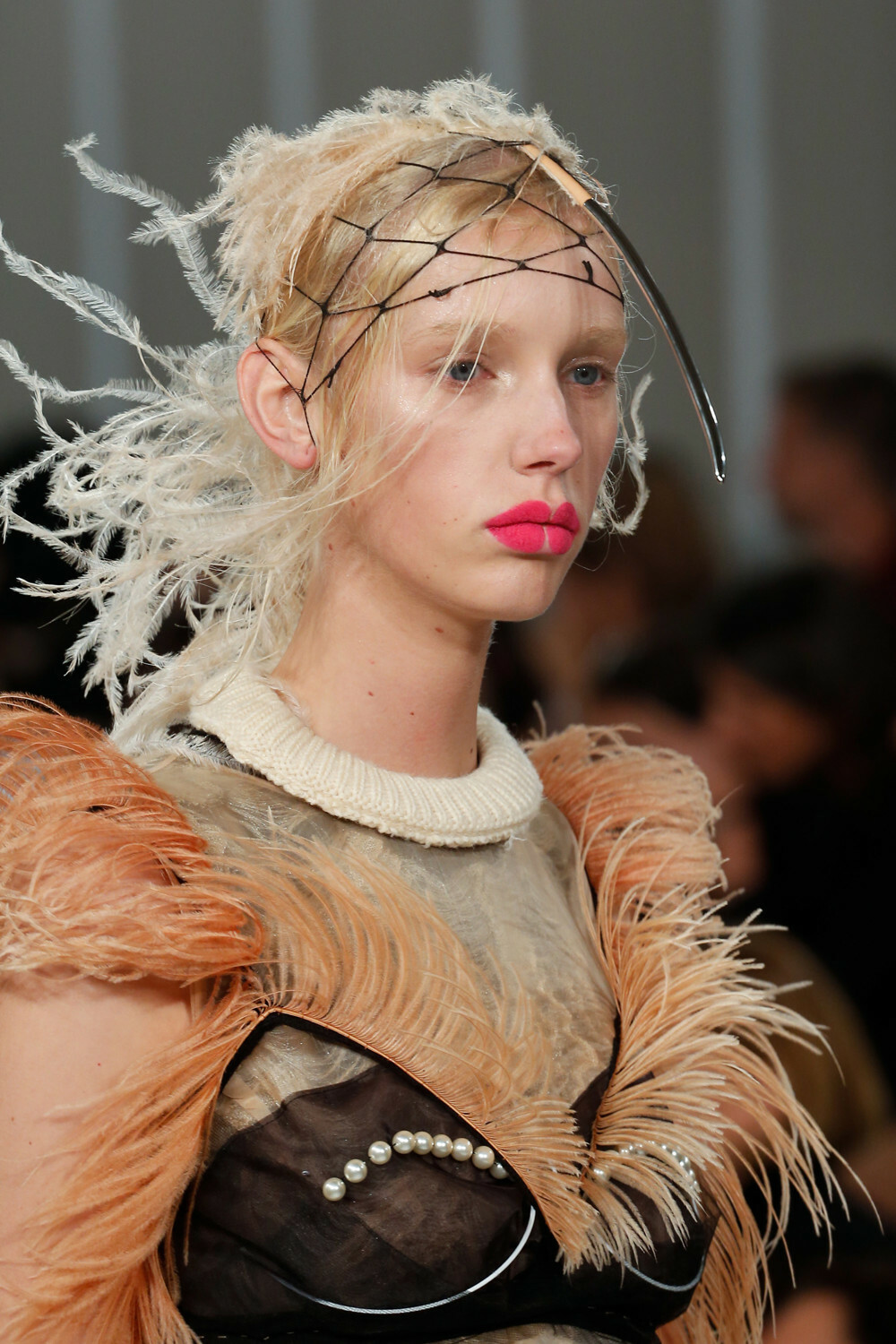 2. Giorgio Armani
Linda Cantello used matt white powder on the tops of the cheekbones and below the eyebrows to create a bold black and white eye make-up look at Giorgio Armani. Roberta Bellazzi fitted models with choppy black wigs to complement this monochromatic look.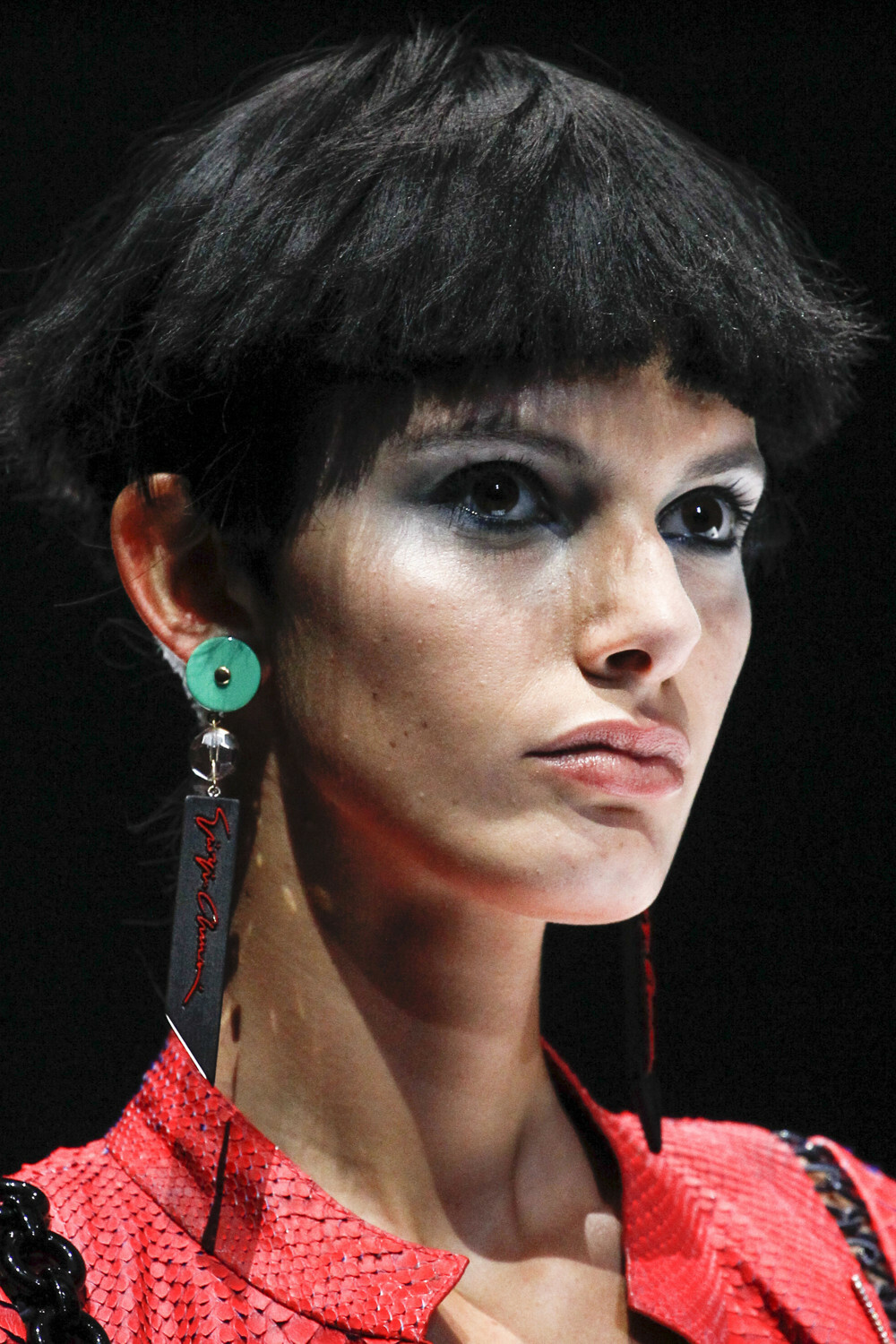 3. Chanel
At Chanel, Tom Pecheux created a bold beauty look: smoky blue eyeshadow was applied right up to the brows, peach blush accentuated the cheekbones, and a glossy pink-red lip completed the look.
In the hair department, Sam McKnight complemented the look with ponytails in slender plastic tubes, echoing many of the Chanel accessories. Simple and stylish.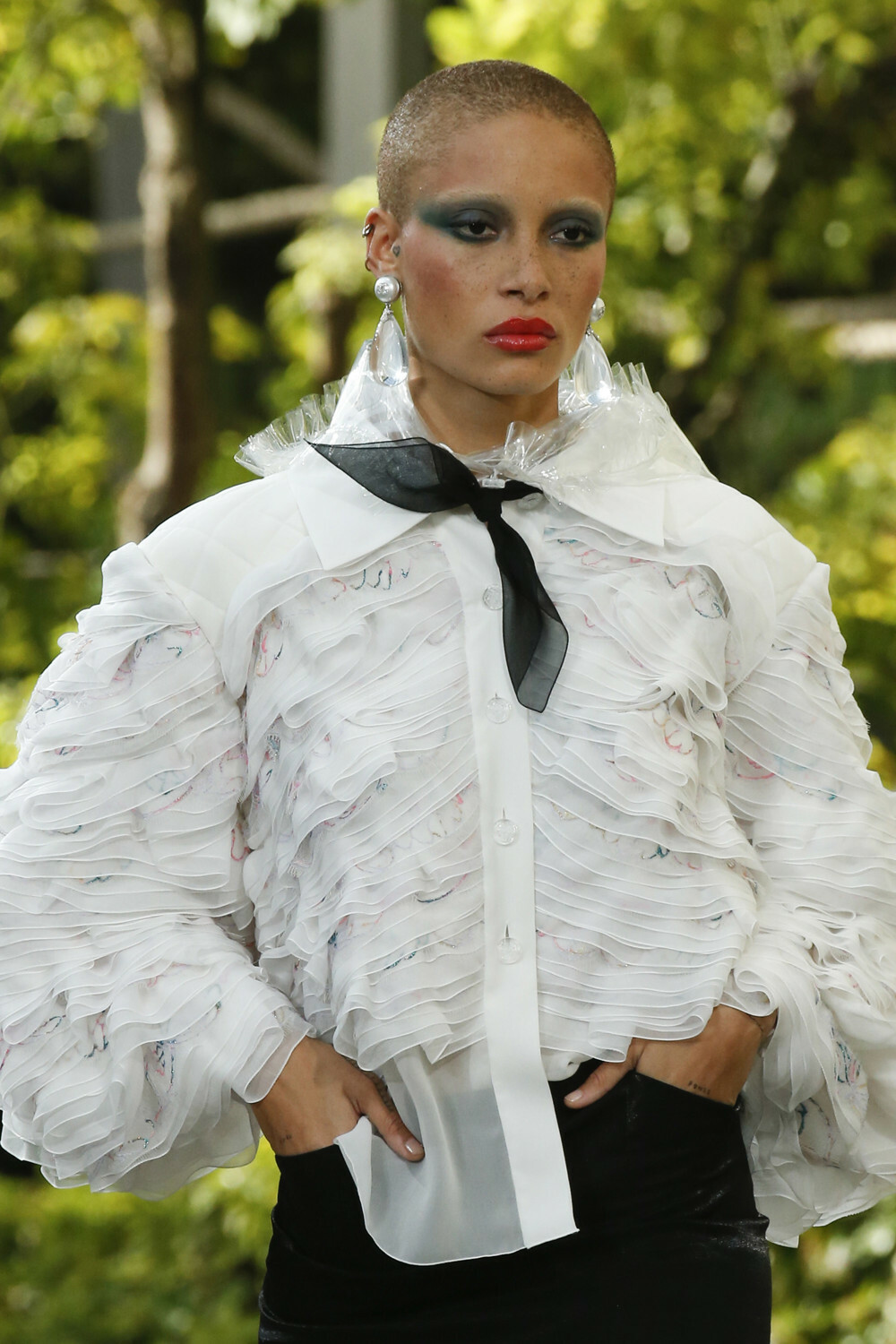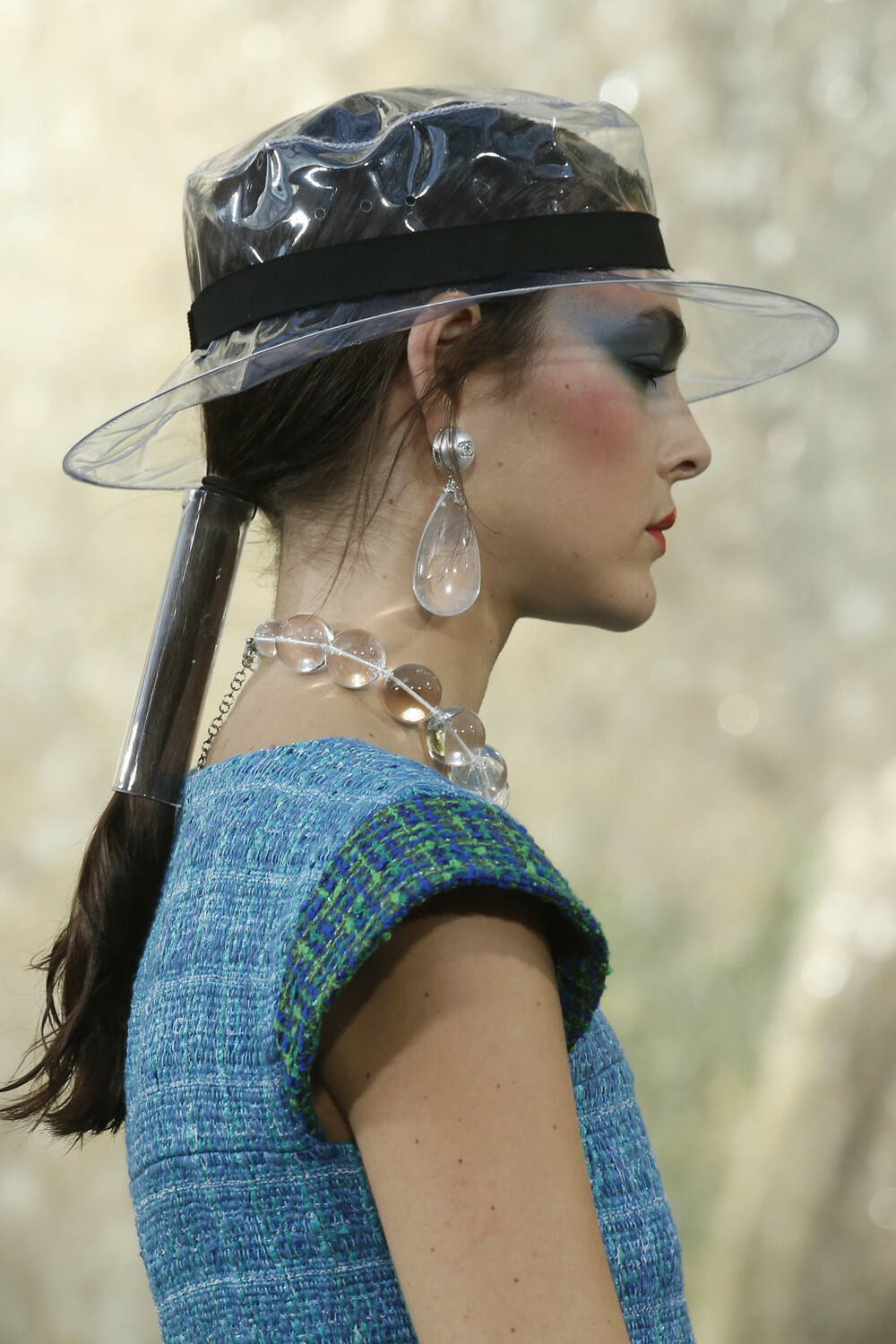 4. Valentino
In a striking move, Pat McGrath applied fuchsia blush on the cheekbones, upwards to the side of the eyes and in front of the temples, in a fresh take on blush 'draping'. Highlighter added the final iridescent effect. Guido Palau stylishly tucked the hair behind the ears in a centre parting to complement the look.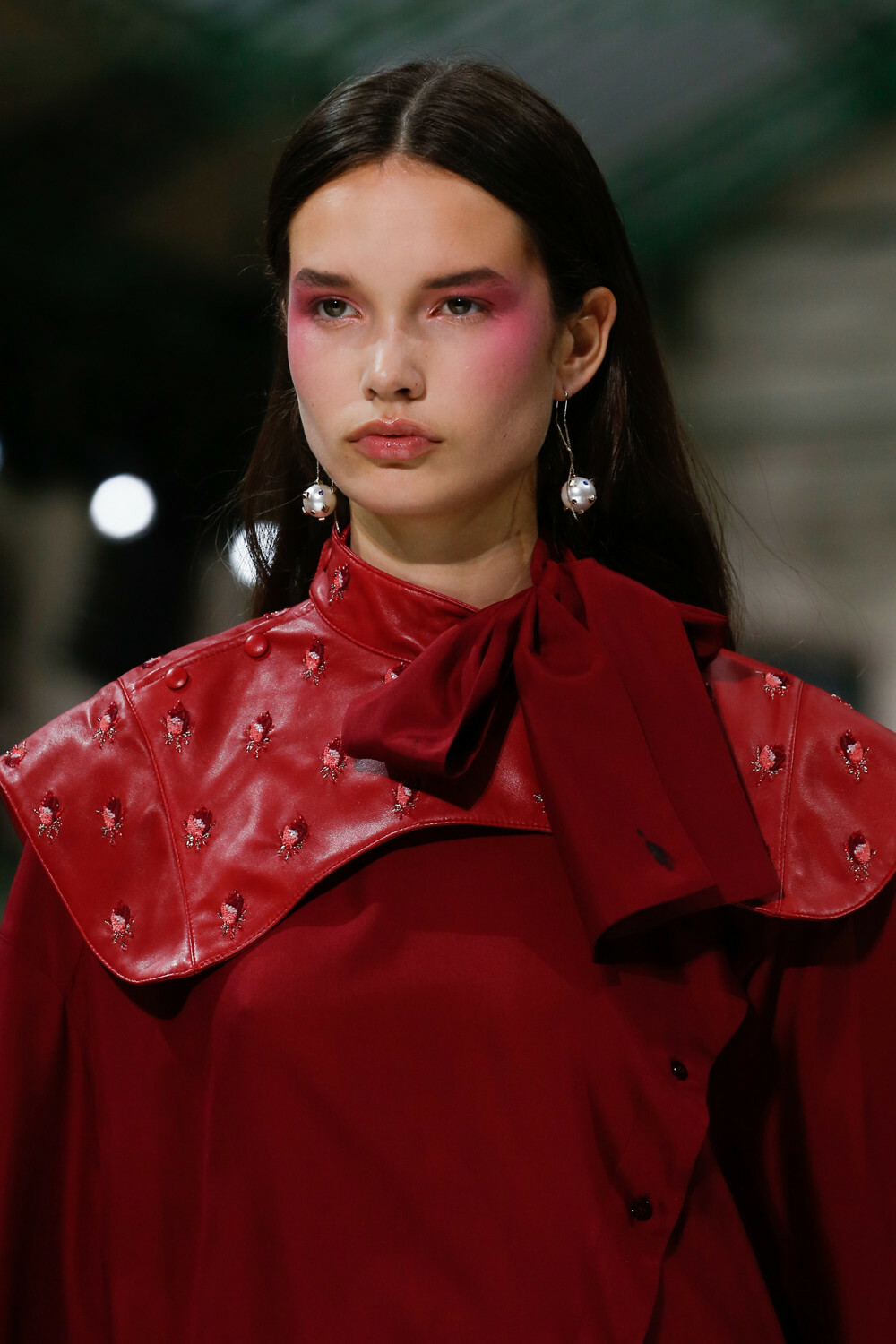 5. Marni
It was Pat McGrath again, this time creating the beauty look at Marni for Spring/Summer 18. She applied graphic blocks of colour to the eyelids in bold blue, green or turquoise to give a warrior feeling. Duffy kept the hair simple, choosing to give a wet-look, and slick it behind the models' ears.