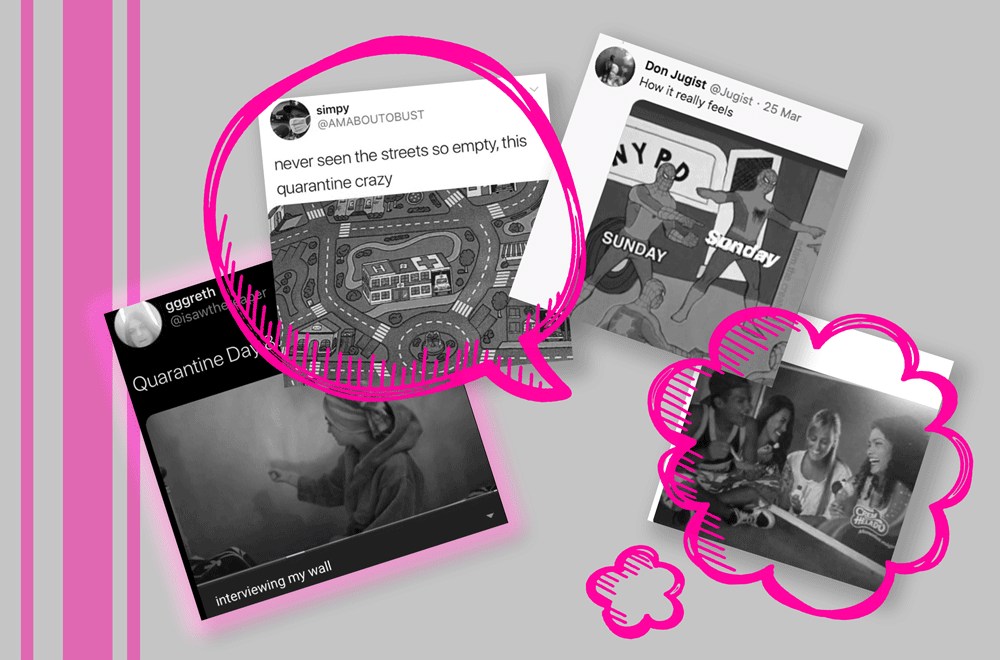 As the UK enters into its second week of quarantine, I think it is safe to say that we are all verging on going insane. Rather than lecture you on various exercises and mediations you can attempt (which are important and beneficial) I thought we could instead take this opportunity to commemorate the true lifesavers of modern civilisation: funny people on twitter.
Without further ado, let's take a dive into our favourite quarantine-themed tweets and hopefully distract you from your post-corona sadness for a few minutes; feel free to resume watching Disney+ and eating ice-cream once this article is finished- no judgement!
1). This surprisingly correct description of the last few days.
2). Sorry we can't talk right now babe, busy isolating
3). This depressing reminder
4). I mean, it keeps our emotions on their toes, doesn't it?
5). Both of these are somehow the most accurate things we have ever seen.
6). How we feel listening to our 28th podcast of the day:
7). We are all feeling slightly claustrophobic, Darren.
8). I mean, weren't we all?
9). We have all been there.
10). And finally, this adorable memory you may have forgotten about:
Words by Joe Gardner
Graphics by Katie Janes
, , , , , ,